7 Engagement Strategies To Try At Corporate Events
If you are planning a corporate event in the near future, there are a few things you can do to make the time more productive and engaging for your attendees. The trick is to provide the guests with activities that enrich their experience while promoting the different products and lectures that are being offered.

1. Include Games And Prizes
Games are a fun way to get event attendees involved and increase their level of participation. These games can range from promotional to "just for fun". Be sure that you also offer prizes for the games as that will be a motivating incentive. In other words, make sure they are good prizes they want to win such as gift certificates or free merchandise.
According to Engagement Trends 65% of employees prefer non-cash incentives and over that percentage say that both travel and merchandise awards are remembered longer than cash payments. Check out these reward/prize ideas that employees actually love to receive.
Game ideas:
1. Scavenger Hunts
2. Trivia
3. Escape Rooms
4. Catch Phrase
5. Minute to win it
6. Arts & Craft stations
7. Game Shows

2. Team Competitions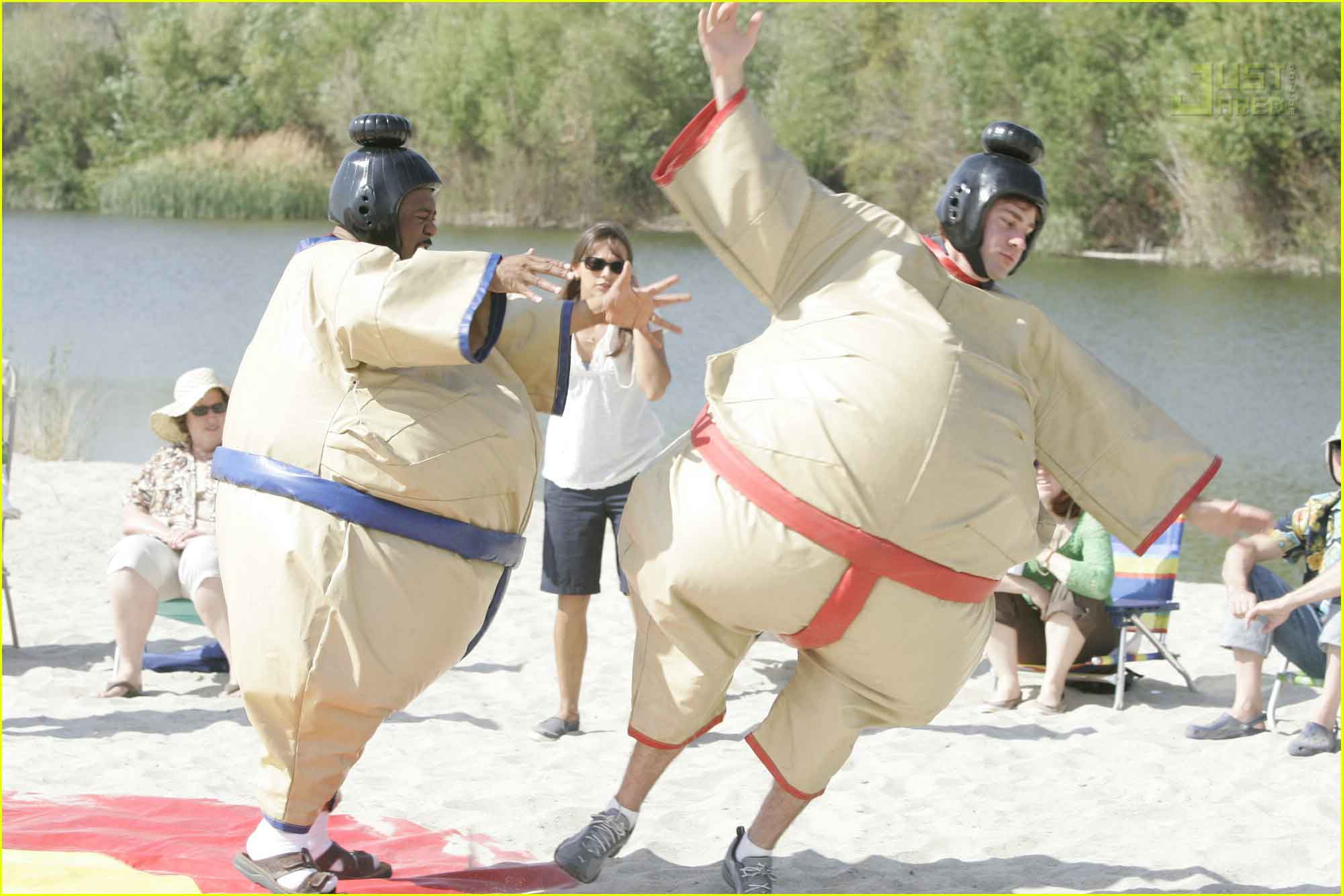 Forming teams to enter competitions is fun, exciting and a great skill building activity; not to mention friendly competition never hurt anyone. Not only do the participants learn how to work with others outside their usual circle of coworkers, it is also a great way to network connections in the future. Team competitions will motivate the participants to focus on the task and learn more about the topic while having fun.
Tip: When forming teams, have them already assigned so people have to mingle with others outside of their social circles. This will also act as a form of networking with other professionals in their field. Team events you can try:
Sports
Game Shows/Trivia teams
Tug-of-war
Musical Chairs
"Trust" relay races
Egg/water balloon toss
Jeopardy
Family Feud
3. Reward Them For Attending
Another great engagement strategy is to offer attendees a small gift or incentive for attending seminars or other similar internal events. This is not only cost effective, but it will help you boost your numbers and reach to people who may not know of what your company or organization has to offer, whether it be information, products, or services relevant to your market or field.
Tip: A great way to encourage more attendance is to offer a certificate of completion; acting as a completion of a course in their field. Every professional wants to continue the growth of their education and a certification is another thing to add to their resume. If you can create a significant course that benefits their education you'll have a higher attendance rate.

4. Address Smaller Groups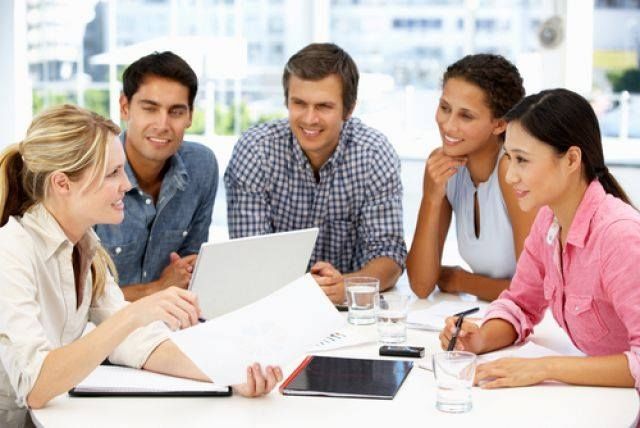 If you are relaying information or offering a presentation, you will have a better audience engagement if you break them up into smaller groups.
You may need to offer several presentations to allow everyone to take part, but the information will be better absorbed and you will answer questions more thoroughly with smaller groups. In addition, you can have them participate in group activities within the presentation to maintain their focus and attention.
According to recent studies, breaking into smaller groups leads to better group productivity, improved attitudes, and sometimes, increased achievements.
5. Live Polls And Suggestions
Live polls are a great way to gauge the attitude of your target audience and get an overall idea how guests are perceiving the activities that are presented to better next year's event. You can also offer a suggestion box or a form on the event website where guests can offer their ideas and views in exchange for a small reward.
This information will help you customize the experience in the future and allow you to fine tune your approach to increase engagement. For more tips on creating responsive post-event surveys, click below.
6. Virtual Reality And Interactive Displays
Something that you will see at most events and conventions today is virtual reality demonstrations andother types of interactive features that allow guests to get involved and put a fun twist on market-related concepts.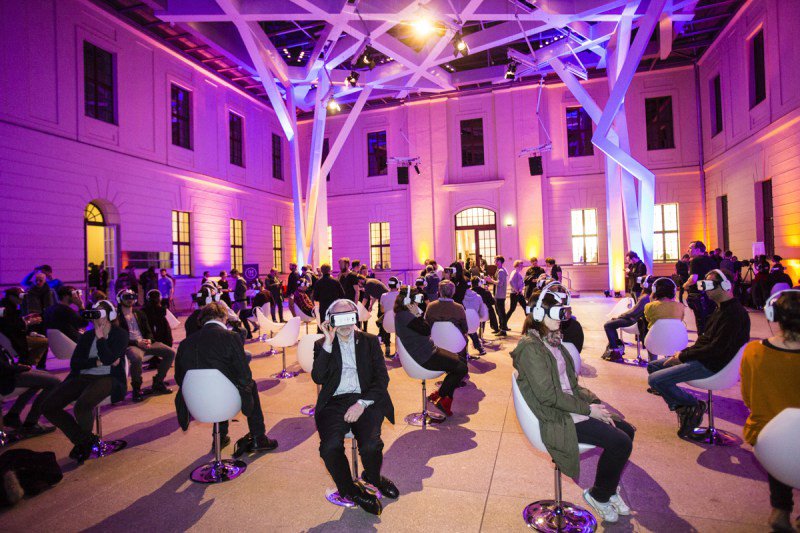 Technology is always a hit, especially if it is something they don't have access to in daily life… enter VR.
You can also have interactive displays with helpful branded product information; guests are learning about your product while having fun. With 78% of Americans already familiar with VR, you will definitely boost engagement using this technology.
7. Use Volunteers For Presentations
A tried-and-true strategy for increasing audience engagement is to include volunteers for stage presentations. You can select a few different people from different companies or positions to help you with a demonstration or even participate in a game.
This will attract the attention of the other participants to see how the volunteers react, while boosting employee engagement rates at your event. If it is a presentation of important information, more likely will it be memorable for everyone. Don't be afraid to make the experience entertaining or stand out. Plan how you will use your volunteers in advance and be sure to make the activity relevant to the information you are presenting.
One of your primary focuses for your next event should be to increase engagement with your attendees and present information and ideas in a more exciting and memorable way. An excellent way to view event planning and engagement efforts according is, according to Paul J. Meyer; "Productivity is never an accident. It is always the result of a commitment to excellence, intelligent planning, and focused effort."
For more helpful ideas and information about events and increasing brand awareness, subscribe to our blog below.