Purplepass Users Get Free 24/7 Phone Support for their Guests 
What if I told you, you could not only get an affordable ticket registration, but free phone support and client care for your guests? That means all calls, questions, and inquiries are directed to someone else instead of you.
Instead of facing high call volumes or phone orders, now you can focus on the actual event, preparing it for your guests.
With Purplepass, part of the deal of working with us is receiving top-notch customer and client care service; this applies to all event types, paid and free. The purpose of this article isn't to tell you how amazing we are, but rather, to show you other benefits you'll receive on top of a ticket registration.
Build and export custom reports
Run reports on contact demographics,
marketing insights, sales traffic,
revenue, etc. Build any report you need!
When venues and/or organizations don't have a mobile box office or purchasing power online, most likely they are taking orders over the phone or at the gate. Part of the solution to finding a ticket registration is conducting sales online to cut those phone or in-person sales in half.
However, even if phone sales drop, customers still face common questions, inquiries, and need support that can't be done solely online.
Most ticketing registrations offer customer and client care support at a cost or with tiered pricing plans. You're already paying for their services, why should you pay more to talk to a human or face an uncharge for help?

Purplepass is notorious for its 5-star promoter support. So extending the support to their guests for free is just the cherry on top.
"The wonderful Purplepass team came out to our event, trained volunteers (on event day) and in less than 10 minutes they were ready to go! The Purpleass team not only stayed the entire day but stepped in to help work during the peak of sales. Overall Purplepass offered the complete solution for our event needs and provided data that we will use to improve on sales and increase success. Purplepass was a win for iHeart!"

- KC Morris, iHeart Media

Here's how it works from a promoters perspective:


Step 1: Become a Purplepass user
After creating an account, we assign every user to their own client care account representative. This person will learn about your event needs, and frustrations and offer solutions along the way.
Whether you have upcoming events or nothing planned yet, they are always activity ready to answer questions you have whether that's account setup issues or hardware installations at the event.


Step 2: Publish your event
During the event creation process, on the event page, you have the option to leave our number for customer service calls and phone orders. Before checkout or if customers want to place an order over the phone, they can refer to that number.
Note: Purplepass staff will take customer orders over the phone for your event (s). This service is provided at no additional charge.
Step 3: Add changes or updates to your event
If there are sudden changes, cancellations, and other information you think is important for guests to know, you can leave a message for our phone support staff.


It only takes a few steps.
Log in to your promoter dashboard
Edit an existing event
Scroll down to the "Additional Options" section
Check the box "Provide special note or instructions to Purplepass telephone support staff"
Write your message
Click "Update Event" to save your changes


Our staff will get a notification before placing an order or when viewing your event. That way everyone is on the same page!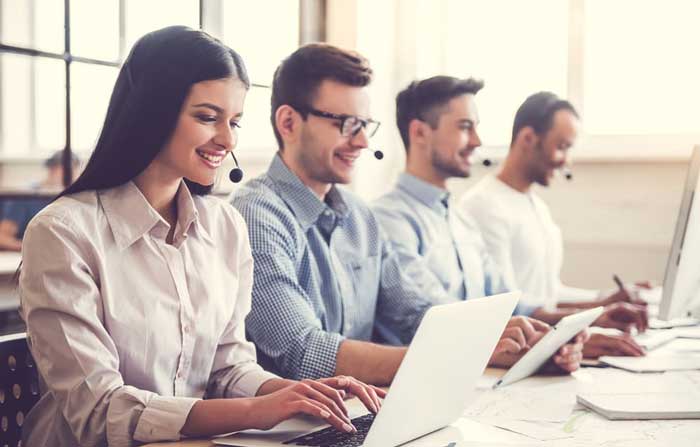 We believe the backbone to every successful event starts with the guest's experience. Your talent could be amazing, hosted in a unique venue, with top-of-the-line catering, but if the guest isn't happy nothing else matters.
The first impression of your event starts with your ticket registration.
More often than not, events with negative turnout rates are direct results from lacking customer service and support online. Either the purchasing process isn't available online, isn't optimized or guests can't get their questions answered in a timely manner.
Purplepass offers a solid support team for every event and promoter to ensure all events start with an exceptional guest experience.


---
"Over the month in the run up to the event, I had a few queries and questions. As soon as I contacted the executives, they were quick to respond and sort out any issues. It was nice to have a personal connection to a company that was only a few miles away."

- Lydia S , Non-profit management for The Irish Outreach Center

"I would receive a highly competent, helpful, and friendly response in very short time frames. When we needed it, we could easily phone and talk to someone highly knowledgeable from Purplepass. It's so rare in this age of customer service outsourcing to consistently receive such high quality support."

- Andrew B, Veg Speed Dating



"We have had all of the big companies like Flavorus & TicketFly come through our venue asking to sign up with us but in the end it comes down to the fact that the ease of use with Purplepass & the customer service aspect is 5-star in every way."

- Amber Frye, Director of Operations at Somewhere Loud Event Center



"The customer service is outstanding. easy to talk to, easy to reach by phone or email. Knowledgeable staff and friendly, extremely helpful from day one. Our other schools are now signing up for their shows."

- Regina Dudo, Central Bucks High School West Harlequin Club

24/7/365 time zone support

Our phone centers are open 24/7 so everytime
zone gets the support they need.