5 Tips for Creating a Responsive Post-Event Survey
Don't underestimate the power of a good post-event survey. Most event planners assume their job is over once the event has ended, but now it's time to collect feedback, analyze your data and prepare for next year. By collecting feedback, you are given the opportunity to learn more about your event and your guests. Use surveys to measure all your efforts put into event planning, what needs improvement and what wasn't necessary at all. This will save you the time and energy for your next event.
1. Use a Free Service
There is no demand to pay for a survey service when you have a collection of free resources online. Paid services provide basic components like feedback and data, custom logos and designs, a variety of question types, and question generators. Here are some of our top choices for producing free surveys that we found matched the quality of paid services:

SurveyMonkey provides a four distinct plans to choose from; Basic, Select, Gold, Platinum. The Basic free version includes 10 questions/ survey, 100 respondents, 15 different question types to choose from and theme customizations and templates. I find this to be plenty for surveying a post-event audience.
The only downside is that you can't export your data, only manually. If you had a huge guest list, this might be difficult making the next package worth splurging on.

With Google Forms, you've got some amazing features to choose from that you would only expect to in paid services. Unlimited surveys and respondents, theme options, custom logos, integrations with Google spreadsheets, ability to add collaborators and more! All 100% free! Never pay for surveys again.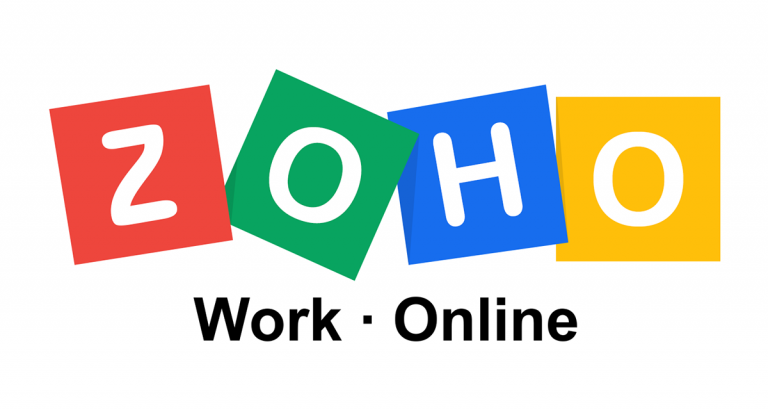 Zoho Survey, isn't incredible, but it gets the job done! With unlimited surveys, 15 survey questions to choose from, custom themes and up to 150 responses you can't beat it when you're paying nothing. If you need more features, they offer a Premium package of $39/month and Standard package of $19/month.

Unlimited surveys, questions, respondents, theme options and embedding is all offered for this service. Survey Planet is straight-forward in what they offer and if you don't want the free version, Survey Planet has one of the cheaper plans for $15/month offering plenty of extras. This package, Pro version, removes all Survey Planet branding, and can export all your data to excel.
If I had to determine my favorite service, I would go with Google Forms. This is 100% free and offers far more than any of the other free surveys combined. Regardless, all surveys mentioned above have their pros and cons; find one that works for you and your event to get the best results back.
2. Send Out Quickly
You want to send out your survey as soon as possible because the event will be fresh in the minds of participants. This will enable you to capture their true experiences and emotions towards the event before they can't remember or forget.
Most of the time people aquire adrenaline from attending an event and are eager to share their experiences with someone new after the event; why not let them share to you.
3. Ask the Right Questions
The main part of the survey is the questions and if you aren't asking the right ones, your survey is pointless. Nathalie Lodone's article at Bee Nyosi Events gives the following samples of questions to ask in your next post-event survey.
Sample of General Feedback Questions
What were your primary objectives for the event (knowledge, networking, etc.)?
Did the event meet your objectives?
What could the event organisers have done differently?
Was the location of the event suitable (travel time, convenience, etc.)?
Compared to other similar events you have attended, how does this event compare?
Would you participate in this event again?
Would you recommend this event to a colleague?
Sample of Speaker Feedback Questions
Was the session topic delivered as promised?
Was the speaker engaging?
What were your objectives for this session?
Did the speaker meet your objectives?
Did the speaker include the right level of topic detail?
What topics would you like to have seen covered?
Can the information you gathered from this session be applied to your business?
Sample of Exhibitor and Sponsor Feedback Questions
Were attendees the right level of decision-makers for your products or services?
Did the event structure allow you ample time to interact with attendees?
What were your primary objectives for exhibiting at this event (brand awareness, lead generation, networking, etc.)?
Did the event meet your objectives?
Was the location of your booth suitable for generating traffic?
Did the event venue provide appropriate recognition for your sponsorship (Refreshment break sponsor, signage, on-stage recognition, etc.)?
Did you find value in the networking opportunities?
What do you want to learn about your event? Figure out what feedback you need and create questions to provoke the answers you are looking for.
4. Make A Question Mandatory
With almost every survey generator you can require a question to be mandatory or not mandatory. I recommend making at least one question mandatory so your guests give feedback no matter what. However, I wouldn't recommend requiring all questions in the survey as it might annoy them and leave you with less responsive feedback.
Make sure the required question is broad enough allowing everyone to answer, for example, "How did you hear about the event"; a question that everybody experienced. Make your survey engaging because the more people care about the questions the more willing they will be when answering.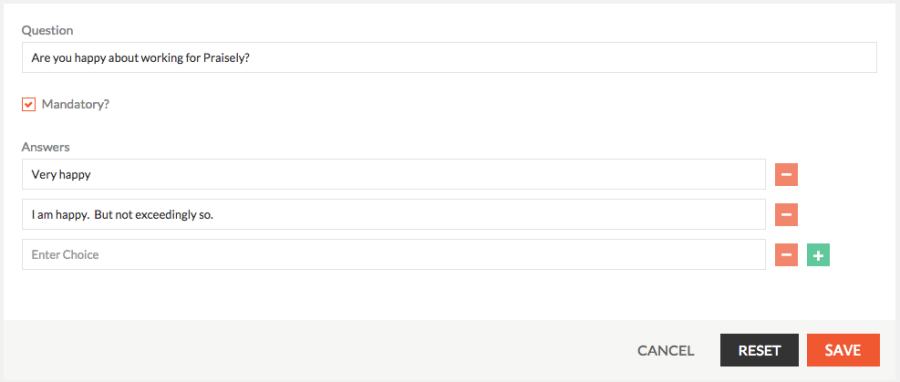 5. Provide Multiple Answers
Having multiple answers helps you gather more data and expand beyond the yes/no questions. By giving your participates numerous options to choose from, they can provide even further data.
Multiple answers also makes it easier to condense several questions into one, thus shortening the survey. An example of a multiple answer question would be:
"What did you like about the event?"
The Food

The Guest Speakers

The Band

Easy Registration

The Free Merchandise

Location
What if your guests liked more than one of these choices? By allowing them to check off more than one answer you can assess all the elements they liked instead of requiring them single out just one.