20 Ideas for Marketing a Holiday Event
As the holidays approach, the idea of marketing a holiday event can leave you feeling panicked and overwhelmed, especially if you work in a highly competitive and saturated industry.
However, there are plenty of useful ideas that can help you to successfully market your holiday event this year, regardless of your target audience and preferred market.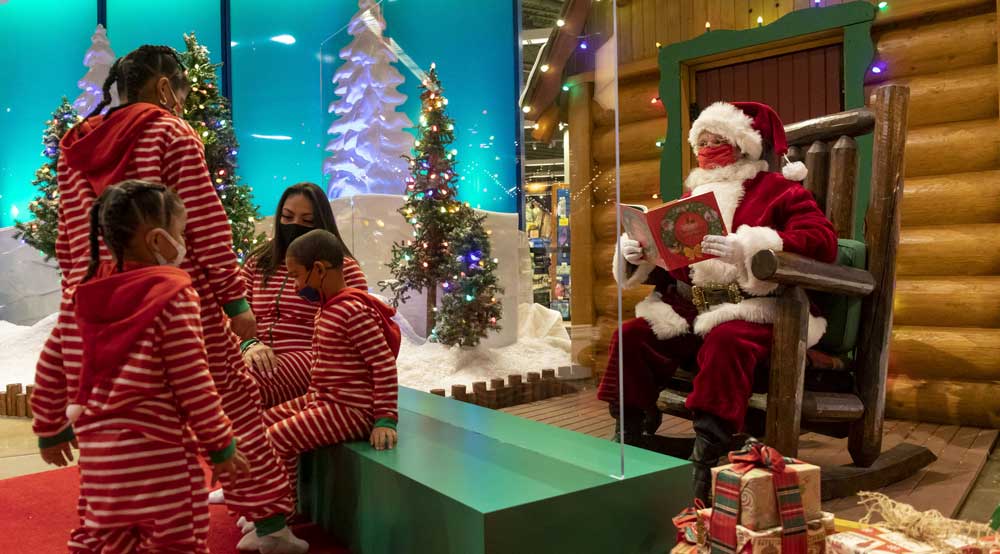 Promote on social media
Many marketing agencies today agree that social media has become a dominant force in the marketing world, regardless of what they promote and sell.
Using social media provides access to potentially millions of visitors and/or customers, as opposed to traditional regional and direct marketing tactics. Understanding how to put social media to work for your holiday event can significantly improve attendance and the overall engagement your event receives.
1.Use eye-catching visuals, videos and headlines
Use images, video, animated graphics (GIFs), and content that will grab the attention of prospective readers and attendees of your event. These should be well-thought out materials that embrace the spirit of your event.
For example, a Christmas street festival could show videos of children with Santa Claus, highlight local shops taking part or put out clips of the event to give people a better idea of what to expect.
2. Leverage your online influence
Leverage the online influence you have by connecting with other social media influencers, community leaders, and business partners that apply to your own organization and/or event. Work together with various influencers and organizations on their own feeds to help promote your upcoming holiday event and do some cross-promoting.
Contact local bloggers and propose guest-blogging opportunities for additional exposure and reach online.
3. Launch a holiday contest or internet challenge
Getting others talking about your upcoming holiday event is half of the battle when planning an event or gathering during a busy time of the year.
Launch a holiday contest or even your own internet challenge to help spread the word about your event.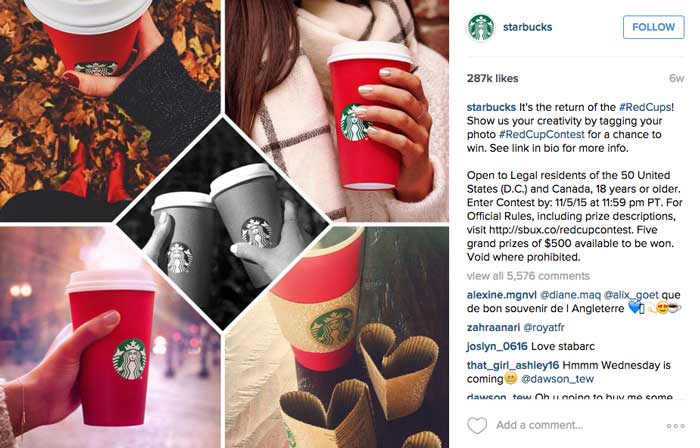 Challenge ideas could include:
Daily holiday themed trivia question

Photo contest!

Baking contest - people can send in their favorite, homemade holiday desserts

Encourage people to challenge their friends with a viral challenge trend and tag your event
The idea is to get people talking online and have it be connected to your event and/or brand.
4. Host giveaway competitions
Hosting a free giveaway or competition is another way to spread awareness about your upcoming holiday event while also boosting your online visibility. Use your giveaway or competition to help attract new followers and prospective attendees while encouraging more engagement on your social media pages and on your official website.
On social media, this might look like "the first 10 people to comment on their favorite holiday dish will get 2 tickets to the event…"
5. Use video media and short clips!
Video is one of the most highly effective marketing tools used to promote a business, brand, or even a simple idea. Using video can help attract attendees and even those who have a genuine interest in learning more about your holiday event or the organization behind the event itself.
Create entertaining videos that include tips or relevant DIY strategies that pertain to your own business or organization.
Use video media to share snippets of information and useful guides for your followers and prospective attendees.
*** Remember to keep the videos short and entertaining. Think 60 seconds or less, TikTok style.
6. Post behind-the-scenes exclusives
Another way to encourage attendance for hosting a holiday event is to post and share exclusive clips from "behind the scenes" planning and preparing your upcoming event.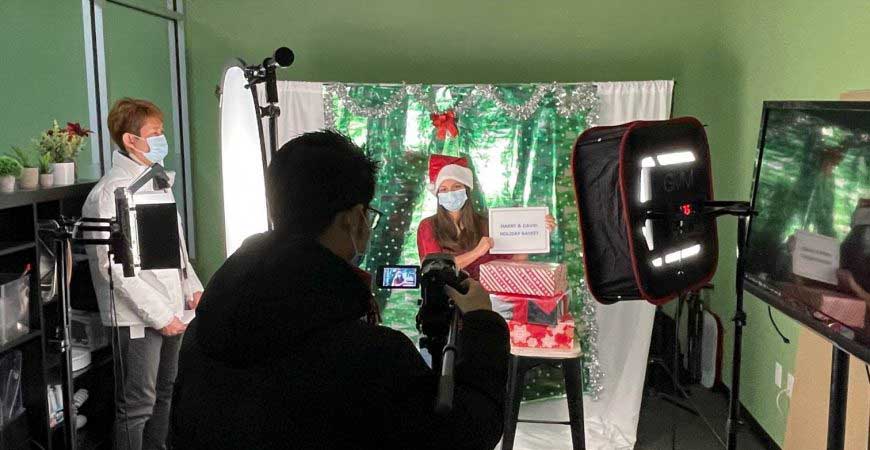 Sharing exclusively behind-the-scenes footage is a way to legitimize your event during the busy holiday season, which may ultimately lead to a higher attendance turnout. Plus, get people excited about the event!
*** Don't ruin the magic by showing 'Santa Claus' getting dressed, rather, decorating the trees, turning on the lights, etc.
7. Create a Facebook event
Creating a Facebook page for your organization and event is one way to attract those who might attend; your digital audience. However, it is also equally important to create a dedicated Facebook event page for the actual event itself.


A Facebook event page provides you with the ability to:
Send individual or group invitations

Track those who are planning to attend, cannot attend, and those who have yet to respond

Create an overview of your event, including the date, location, and time

Include a map of the location of your event

Add changes and updates to your event while simultaneously notifying those who are attending

Share photos and video with those who are planning to attend or last year's event
Create an event page in minutes
Enter event details, media, ticket pricing
and start selling online!
Ticket add-ons and merchandise
When you are searching for ways to help your holiday event stand out, consider various ticket add-ons and merchandise. Using add-ons and merchandise is a great way to encourage engagement and participation in your event aside from actually attending it.
Using attractive or exclusive merchandise along with ticket add-ons at checkout can also help your holiday event appear much more attractive than other ongoing and/or competing events.
8. Offer a VIP experience
Offer ticket add-ons such as VIP experience, a meet & greet with Santa Claus, or even exclusive after-party access, depending on the event you are hosting.
9. Create holiday merchandise (limited-time items)
Create and sell holiday merchandise to promote ticket sales for your event. Use branded merchandise for a secondary income stream and to help spread brand awareness before and during your actual holiday event.
Ticket sales
Boosting ticket sales for your holiday event can feel tedious if you are doing so locally and with little help. During the holiday, stress and chaos are much greater than usual, which is why streamlining buying tickets for your attendees is essential.
Use the following tips to help encourage ticket sales and attendance, even during the busiest time of the year.
10. Create an event page online
Create an event page online with the use of your official website or a major social media platform such as Facebook. Promote your event and sell tickets ahead of time via your online event.
Considering using an event management software for selling and tracking all sales.
11. Offer coupons and discounts
Provide coupon codes and discounts for early registration and for those buying tickets in bulk or as a group. Offer exclusive discount codes to newsletter subscribers to encourage sign-ups and engagement.
Learn more about the most effective coupon codes for events.
12. Create an event landing page or website
Launch a website or landing page specifically designed for your upcoming holiday event. Using an official website and domain address adds to the legitimacy and authenticity of your event, which can significantly increase the turnout.
Marketing (Digital and Traditional)
There are virtually endless opportunities to market a holiday event, both digitally and with the use of traditional marketing methods.
13. Use traditional mailers and flyers
Use traditional direct mailers, posters, banners, and flyers around your city or town to promote your upcoming holiday event.
Sometimes, a little of local marketing goes a long way, especially if you are promoting a holiday event in a smaller or more rural area.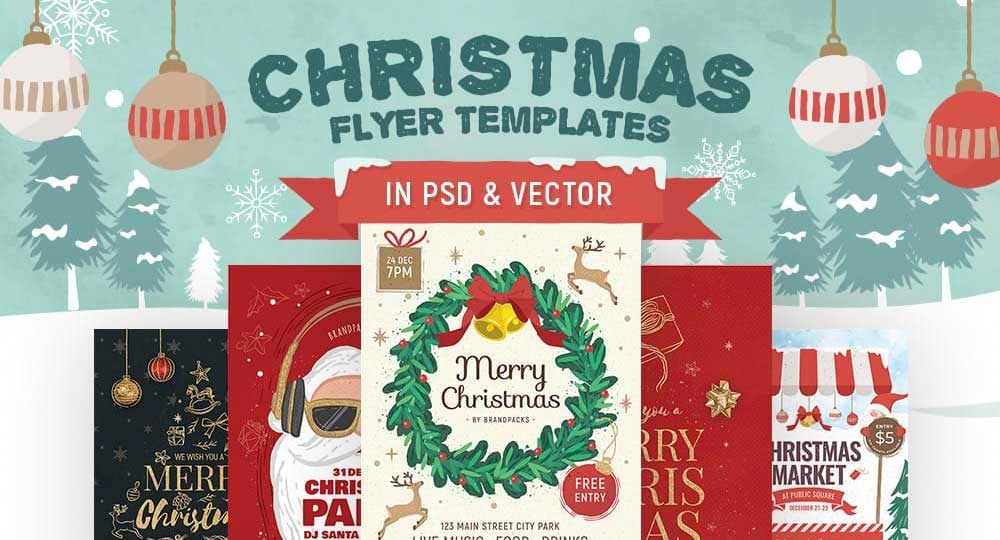 Free templates for holiday flyers:
Canva
Smilebox
Elegant Flyer
Walmart prints
CVS photos
Template.net
14. Use a mascot or logo
When creating eye-catching flyers, graphics, and digital promotions, use a mascot or a logo to help viewers better identify your event.
15. Content marketing
If you choose to go the digital route when marketing your holiday event, you can do so by launching a newsletter, sending frequent emails, using lead magnets, and even social media.
Check out our ultimate event marketing guide (includes 15 lessons) to learn more.
Event partnerships
Consider cultivating event partnerships to maximize exposure, reach, and the number of attendees you receive. We can do this with sponsors, talent at the event, guest speakers, local shops, vendors, etc.
16. Seek out sponsors
Find local sponsors who have an avid interest in supporting your upcoming holiday event because of the sponsor's own interest in your organization, charity, or business.
17. Affiliate and referral programs
An affiliate program is when someone sells tickets through their own marketing efforts via social media, word-of-mouth, etc. Because of their efforts, you give them something in return.
For example, you can partner with a popular blogger in the area to produce event-related blog posts that promote the event's ticket sales with a link. The referee can use that link to track how many people purchased tickets based off of their recommendation.
To learn more about using affiliate programs to sell tickets, click here.
18. Find talent, performers, artists
Seek talent, artists, and even online influencers to help you with your holiday event marketing efforts.
Individuals who have amassed a following and online influence can significantly change the outcome of your event's overall attendance, especially if they have a relevant audience to your event and organization.


Live streaming and hybrid events
19. Offer your event virtually at a discounted rate
Another way to add a revenue stream to your next holiday event is to host a hybrid streaming event at a discounted rate. Providing attendees virtual access to stream your holiday event at a cheaper price is a way to reward those who are on the fence about attending to make a ticket purchase.
Hybrid or streaming options are a great way to not only include everyone, but expand your reach.
Stream directly from your website
No more third parties or redirects. With our
streaming widget, guests can watch everything
from your website. Learn more!
Future event activities


20. Market future events
Marketing a holiday event is not always a walk in the park, nor is it always a straightforward process. However, once you are familiar with the best tips and tricks to host a successful event, both online and off, you can move forward with your holiday event hosting with full confidence.
If you have any upcoming events planned, use current events to market upcoming ones. Incorporate advertisements throughout the event, on flyers, or pass out announcements before guests exit the event.