10 Resolutions Event Planners Should Have for 2022 (UPDATED)
With a new year comes new goals. Event planners may want to keep these resolutions in mind and stick with them for their 2022 goals.
1. Use automation (for everything you can)
Automation allows planners to automate the entire planning process, from registration to event promotion and feedback. It's become the trend of marketing and now a must-have!
There are several benefits of using automation, including simplification, time management, email marketing, workflows, and comprehensive database generation.
For event planners, here are the different processes you can use automation for to help with your ticket sales (We've paired each task with software that can automate it).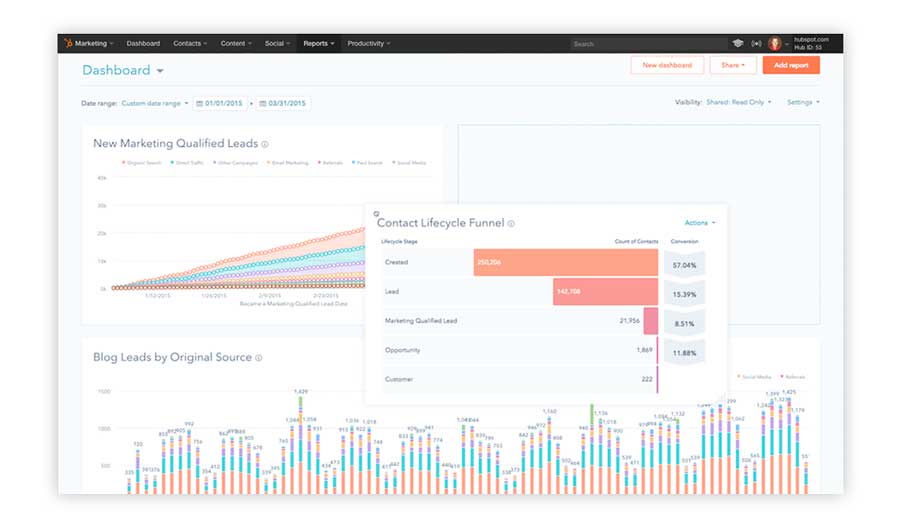 2. Get (and stay) organized
It's time to stop procrastinating and get organized with event planning software or online tools!
While every event planner has their own system for being organized, it's important to find a process that works for you and your event.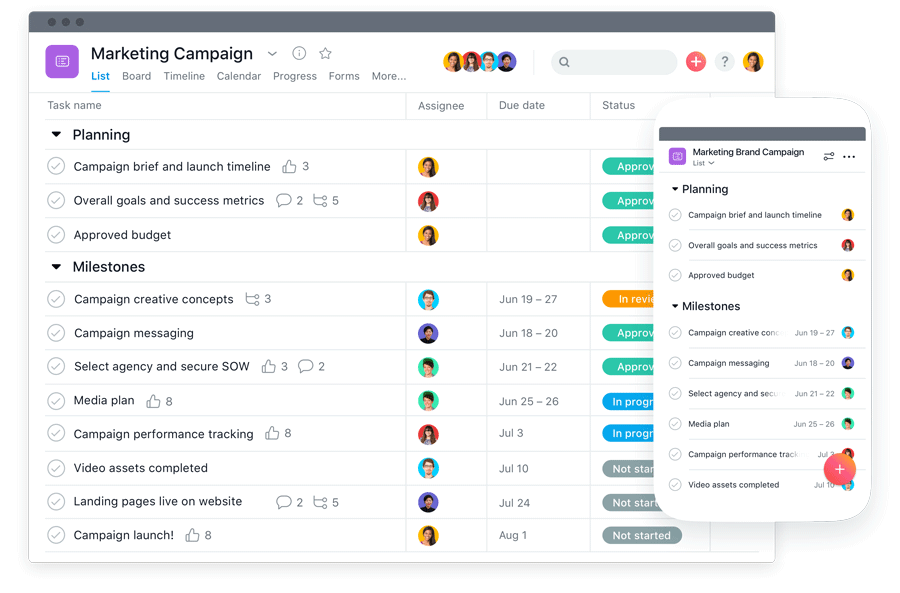 #1 For managing files, documents, contracts, etc: Online tools to use include DocuWare, Dropbox, Alfresco, Only Office, and Microsoft Sharepoint. Or put a system in place for filing, shredding, and making digital copies of all paperwork for reference.
#2 For team communication: Online tools are Slack, Zoom, Microsoft Teams, or Fellow.


#3 For deadline tracker and reminders: Online tools are Asana, Deadline Tracker


#4 For template builders, depending on different needs (budgets, day-of schedule, expense report, etc): Online tools are Venngage, Smartsheet, or NerdWallet


#5 For volunteer sign-up and account dashboard: Online tools are Purplepass, Signup, Volunteer Signup.
How to create volunteer sign up pages
Not just for events! Use Purplepass for volunteer
management, sign up pages and it's free!
3. Start taking advantage of your resources
You have a lot of resources, anything from digital tools to community help, that you can start using this new year.
Taking advantage of all the resources you have instead of just some can help you automate a process, delegate tasks to helping hands and free you up to focus on other projects.
Here's how you can check or take advantage of other resources you might have access to:
#1 Post for volunteer help: Request volunteer help using your website, a special landing page, local newspapers, or even with your social media page(s). Many individuals seek volunteering opportunities to expand professional opportunities.
#2 Check out community networking events: Attend local conferences and networking events to make connections with prospective partners and/or business associates.
#3 Research the top online tools: Research and compare online tools to find suitable solutions for your business and/or venture in 2022.
#4 Run a S.W.O.T analysis: (strength, weakness, opportunities, threats) to analyze your event(s) and where you can improve.

4. Upgrade to the latest trending event tech
From virtual reality to automation, event technology is changing the event space for the better. The right technology can improve every stage of the planning and execution process in place. It can even go beyond that and improve your customer engagement overall.
Before turning to any technology, you need to decide how you want to use new technology to improve your event.


Some ways technology can improve any business event include:
Increase brand/business awareness by spreading the word about an upcoming event

Boost engagement before, during, and after an event

Craft and executive highly targeted and effective marketing campaigns

Use event exhibits such as VR monitors and/or interactive displays

Streamline event entrances, lines, and your event's registration process

Plan and launch hybrid events and experiences using virtual settings

5. Master work/life balance
Many events take place on the weekends and nights, with preparation always bleeding outside standard work hours. Even if it is part of your job, it doesn't mean that you need to be on call 24/7.
Find ways to be more productive during your working hours so you can work on your work/life balance when you are off.
Making time for YOU will help keep you healthy and sane during the planning process, ensuring a smooth event.
New year means new you!
It's time you take a breath, eat a healthy breakfast, do some yoga, gym sessions, and make time for you in 2022.
6. Stay updated on the latest event trends
You can give your meetings and events added flair by staying in the loop with some of the latest trends (marketing, event planning, event technology, etc.).
When you stay up-to-date on trends, you avoid the risk of promoting a run-down event that is old news and has nothing new to show.
One easy way to keep yourself updated via email is to set Google alerts on the topics you want to follow.
Setting up Google alerts:
First, go to Google Alerts

In the box at the top, enter a topic you want to follow (event trends, virtual reality, etc.)

To edit the settings, click Show Options

When ready, click Create Alert. You'll get emails whenever Google finds matching search results.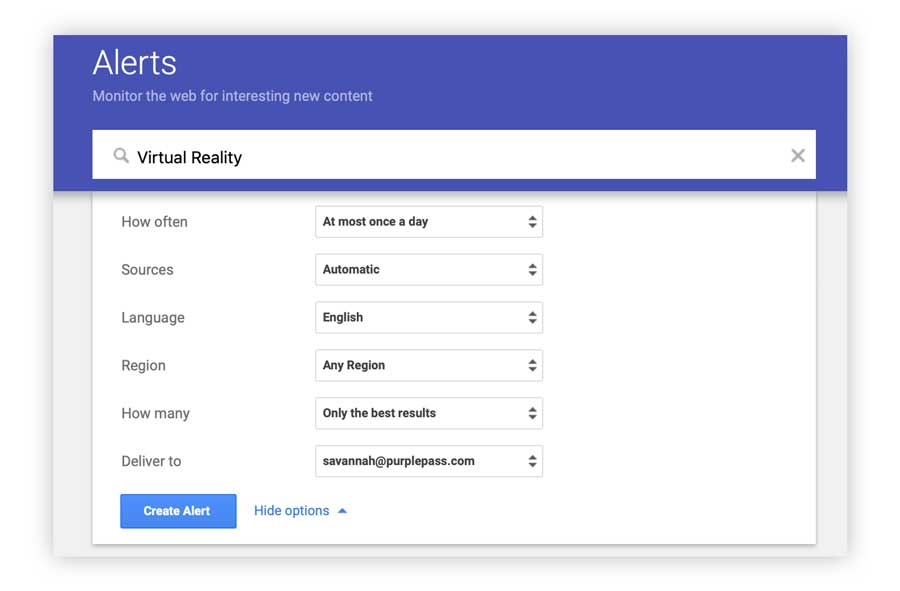 7. Become the king or queen of data
Analyzing your data can ALWAYS make your efforts more productive when setting goals. How do you know what's working and what isn't without full reporting?
Becoming data-driven will allow planners to track attendance, engagement, marketing efforts, streamline processes, and accurately measure ROI.
If you set measurable goals, then you can show the value of your events, find room for improvement and effective marketing tactics that work.
Extensive reporting and sales alerts
Get accurate tracking and reports for any event.
Build the report you need for marketing, financials, etc.
8. Track and master time management
Relying on event planning software can help you cut out unnecessary steps and streamline the process to work smarter, not harder. Start by tracking where your day is going and see where you need to manage your time.
Desktime can provide you with an overall view of how you and your employees are spending your time to help with improving productivity.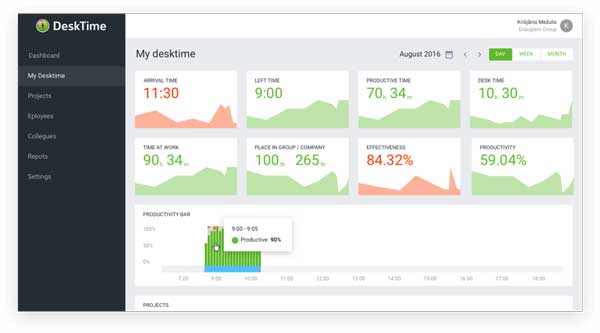 Block off dedicated work time, add it to your calendar just as you would a regularly scheduled meeting so you have time to focus on those tasks that need to get done.
Minimizing distractions or the need to procrastinate is also an important part of time management. Use Pomodoro, a Google Chrome Extension, which will help you to keep track of your ability to remain productive and not distracted.
Sites such as Slack and Trello can also help improve your time management skills.
The new year means becoming a master of time management!
9. Create a bomb registration campaign
Now is the time to put more effort into your registration. Your ticketing method determines the overall sales of your event.
Your marketing can get the customer to your event page, but you can just as easily lose them if your registration process SUCKS!
A good registration won't limit payment options, make purchasing tickets fast and simple, offer variations of ticketing packages for them to choose from, ticket delivery options ... I could keep going.
Basically, as humans, we want options. Our tip is to find a ticketing team that can give you those, along with full customization, reporting and 24/7 support for you and your guests.
Get 24/7 support for you and the guests
We not only take your calls, but your customers too!
We can help them purchase tickets, checkout, etc.
10. Create a sold-out event
The goal for every event planner is to create a sold-out event. But how can you create one? Well, there are a variety of ways, it just takes effort on your part and creativity!


We'll give you some ideas to start.
Promote and hype your upcoming event both online and off

Launch a registration or sign-up page before your event

Use social media to your advantage to generate buzz and interest.

Host giveaways, contests, and promotions online and via social media

Use funnel marketing to customize the attendees' journey

Launch an SMS marketing campaign for additional contact opportunities

Use event promotion services and discovery sites to spread the word about your upcoming event.

Partner with local entrepreneurs, businesses, and sponsors who have a genuine interest in supporting you and your event.

Use your blog to generate interest.

Share photos, videos, and other promotional content and media with followers to generate interest and buzz for your planned event.
All these tips we mentioned above we talk about in our blog. For weekly event marketing tips and ticketing strategies to implement for your next event, subscribe for more!