10 Signs Your Event Needs an Online Ticket Registration
Most event promoters new to the industry don't know when it's time to make the change and sell their tickets online.
For some it's unknown territory, so the change can be scary.
For others, they don't think they need to be paying extra for an online ticket platform when they can stay traditional and sell at the gate.
However, if you've ever faced any of these signs or issues below, it might be time to make the jump to selling your tickets online with an event management software.
Sign #1 People are asking where to purchase tickets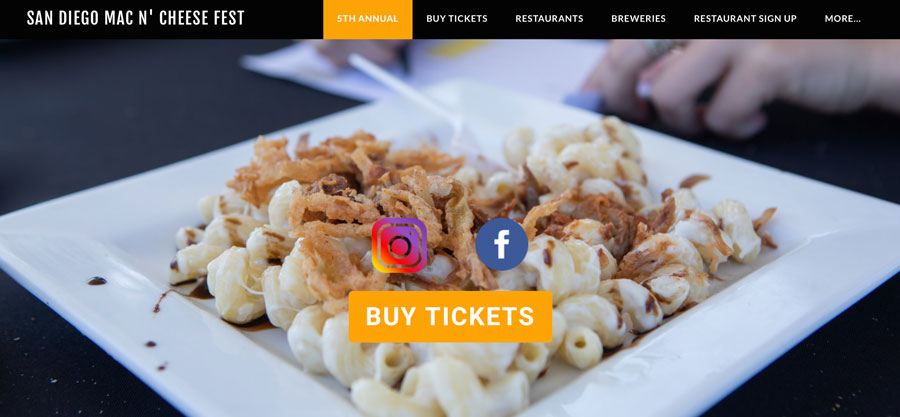 This is your number one sign that you need to find a digital ticket solution and fast!
This means people are expecting your event tickets to be available online, so what do you tell them?
No?
Then, most likely, you lost a sale and you can expect many more losses.
You will also lose business from people who feel better about purchasing tickets in advance then feeling ill prepared at the gate the day of.
Depending on the event, a majority of people buy tickets anywhere from 1 day to 6 months in advance.
So give them that extra security, because there are some people that need it, by providing a place where they can secure their tickets online in advance.
Sign #2 Last event entry lines were moving too slow
Did you host a previous event?
Think about the entrance process, how fast were guests able to get in?
We only ask this because without a ticket platform, you are doing all the purchases at the gate. Handling cash and credit card transactions, adjusting prices, applying discounts, etc.
This is fine and a normal process at events. However, with people pre-purchasing tickets in advance and providing a print-at-home or digital ticket, you can restore balance in the admittance process and get people in quicker.
So, how fast were people able to get into your event?
Sign #3 Your event requires assigned seating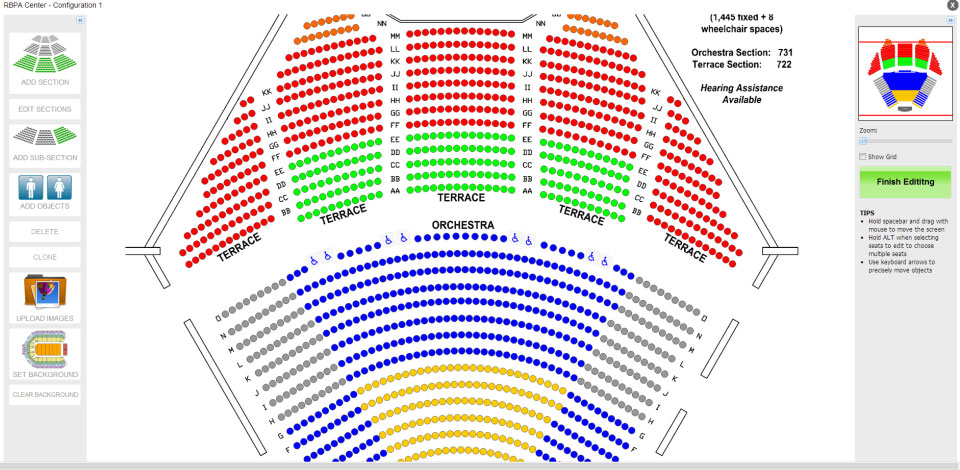 If you've been doing assigned seating events without an online platform, I commend you!
For one, keeping track of what seats are available and open all at the gate is a hard task.
Two, most people want to select their seats in advance, they want to know where they'll be sitting ahead of time.
I can image people have complained about their seat options once receiving them…on the event date.
You can avoid the extra hassle by using a ticket registration that implements an assigned seating software.
For example, Purplepass offers a powerful seating system that would leave any guest satisfied. With Purplepass you can use the following features to customize your maps to stay true to your venue:


- Custom built maps for free based on your venue layouts
- Different price points based on seat choices
- Color coded sections
- Upload photos of the stage from the seats so guests can see their view
- Show handicap sections and wheel chair space
- Support for all size venues and layouts
- Add as many images and graphics as you like to your seating chart
- Add built-in icons to your seating map to indicate different locations (bathroom, bar, coat check, merchandise booth, security, first aid, ATM, concessions, etc.)
- Add custom notes on seats to pass on valuable information to the customers
Sign #4 You're constantly wondering how people heard/found your event or want to know where to reach more people
How are people hearing about your event?
How are you reaching them?
If you can figure that out you can focus on those areas and maximize your reach.
You can mail out a survey to see how they've heard of your event OR you can automate the entire process and get even more results.
Stats, reporting and sales alerts
Find a report that works for your event with Purplepass. Use our reports or build your own such as marketing, financial or event statements.
Having a ticket registration online isn't just a place to sell tickets. It's your event management hub!
A good ticket platform can offer extensive reporting on the following to help you understand everything about your ticket sales and event.
- Marketing. The marketing stats tell you where your customers came from before they found your event so you know where to focus your marketing efforts.


- Ticket Sales. You can understand what tickets are sold, when, and how much money per purchase placed.


- Distribution. There are many different ways a customer can buy tickets. For example, they can buy online, at the box office, over the phone, from a retail outlet, or at the door at the event. Knowing how the tickets were sold, when, and their method of fulfillment all play a key role in your planning.


- Geography. You can visually see on an interactive map of the world where all of your guests are from and purchasing tickets.

- Attendance. This allows you to view the rate of admission of your guests at your event visually broken down into different time intervals. You can also break down your rate of admission by ticket type (e.g. General Admission vs. VIP), method of fulfillment (eg.Print-at-home vs. will call), or even by deviceor location (e.g. West Gate vs. East Gate). This information is vital to planning your staffing needs at your event to ensure you have enough staff for the rushes but do not have extrastaff during your slow periods.


- Coupon Codes and Discounts. View a breakdown of all coupon codes used for your event. They will all be graphedout along with a detailed breakdown, allowing you to drill down on exactly what was used when.


- Box Office Stats. Sales at the box office are a key aspect of your event and being able to see what was sold at the door, when, how, and by what terminals is vital for reconciling your accounting. You can view all of your sales broken down by methodof payment, by terminal, and even by ticket type.


- Guest List. If you take advantage of our built-in guest list management system, you can easily view stats to get an idea of how many COMP tickets were issued and when. If you have a large list of COMPs and guests, this will become a valuable tool in ensuring you keep everything in check.
Sign #5 Your guest list was bigger than last year
Was your guest list bigger than last year?
First, you can't really analyze what's happening because you have nothing online tracking your performance and sales. If your tickets aren't online, I think it might be safe to assume you aren't keeping up with digital age of having your event online and limiting possible prospects.
However, there could be other issues causing your guest count to decline. These causes could be easier to detect with an online automated ticketing platform.
Just saying ...


Sign #6 You couldn't accept all payment types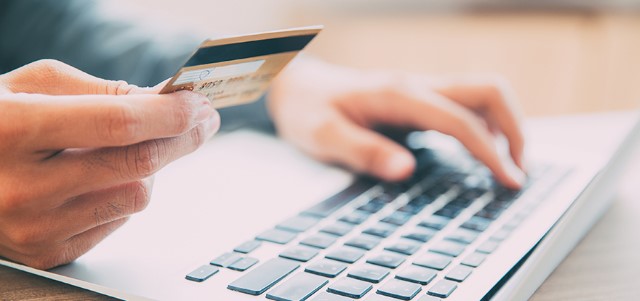 This is a big, big issue. If your event is CASH ONLY, I can guarantee you are losing customers. Here's why you're losing money:


1. Not everyone carries cash
2. You aren't collecting any contact information to follow up with these customers after the event in preparation for next year.
" Imagine collecting half of your attendees emails and being able to email them the next time you host an event. Your attendees are the exact audience you want to invite to your future events! With cash only payment, you miss out on a grand opportunity for increasing sales at your future events." -Source
3. The weather is now in control of your event, not you. By selling tickets online, your attendance rate doesn't depend on the weather that day.
People already have their tickets, and they aren't going to be no shows or else that is a waste of their money. However, if the weather is poor, people didn't purchase tickets so they don't have to attend.
With a ticketing software, your guests can pay with their credit cards, PayPal accounts, or set up payment plans without the inconvenience of withdrawing cash.
Sign #7 You're starting to get overwhelmed by calls, support needs, and questions about the event

Is your event booming without an online registration?
Good for you!!
How's your support?
If it is getting overwhelming, you might still want to consider an event management solution.
Here's why.
For example, Purplepass offers full support and onboarding for all your posted events (most registrations do). We want you to organize an amazing event, while we do the heavy lifting. This includes providing 24/7/365 telephone support for you and your future guests. We are always here to answer questions about your event, help your guests pick out seats, place orders online, or even recommend a great place to have dinner before the show.
24/7/365 Support
Purplepass not only takes your calls, but your customers as well.
We will help them purchase tickets, checkout, transfer tickets, anything they need so you don't have to.
You also have the ability to pass on messages to our support staff on a per-event basis.
Let's say the forecast for today is calling for rain and your guests are worried if the event is still going to happen.
You can easily add a note for that event that will be displayed to our support staff if your guests call in asking us what is going on with the weather.
Sign #8 The event guest list isn't changing
Are the numbers not adding up?
If you aren't progressing, it might because you aren't changing anything.
Remember insanity is doing the same thing over and over again and expecting different results.
If you aren't changing your technology for the better how can you expect to see better results?
Sign #9 Out-of-towners are asking how to get tickets
If people from out of town are asking about getting tickets to your event, that means you're doing something right!
Your event is growing, but now the challenge is keeping up with the demands.
If people are traveling to your event, they aren't going to want to run the risk of showing up to a sold out event.
No, they are going to want to secure their place by purchasing tickets in advance. So where does that leave us? Probably a sign you need an online ticket platform, but what do I know?



Sign #10 You keep running out of supplies
Why would over or under ordering supplies be a sign of a need for an online registration?
Because you'd be able to get a better idea of your guest count than only going off of who turned up last year?
Doing so would also save you time, resources or avoid angry people at the event who didn't get what they paid for because supplies was short.
You can evaluate your sales online with your event gate sales for a more accurate prediction of your attendee count and supply needs.
How'd you do?
Did you pass or does it look like it's time to upgrade to online ticketing? Don't worry, it's not as hard as it sounds, and we can make the transition easy for you.
To get started, you can request a free site demo below and a client-care rep will walk you through how Purplepass might work for your event.