10 Community Mother's Day Event Ideas To Celebrate All Moms This Year
Mother's Day is a time to celebrate the matriarch or our families. It's the perfect time to let her know how much she means to us by participating in activities and presenting her with tokens of our appreciation.
Many event possibilities exist to help celebrate moms everywhere and show them how much we care. Consider the following top community Mother's Day event ideas to add to your roster of community events.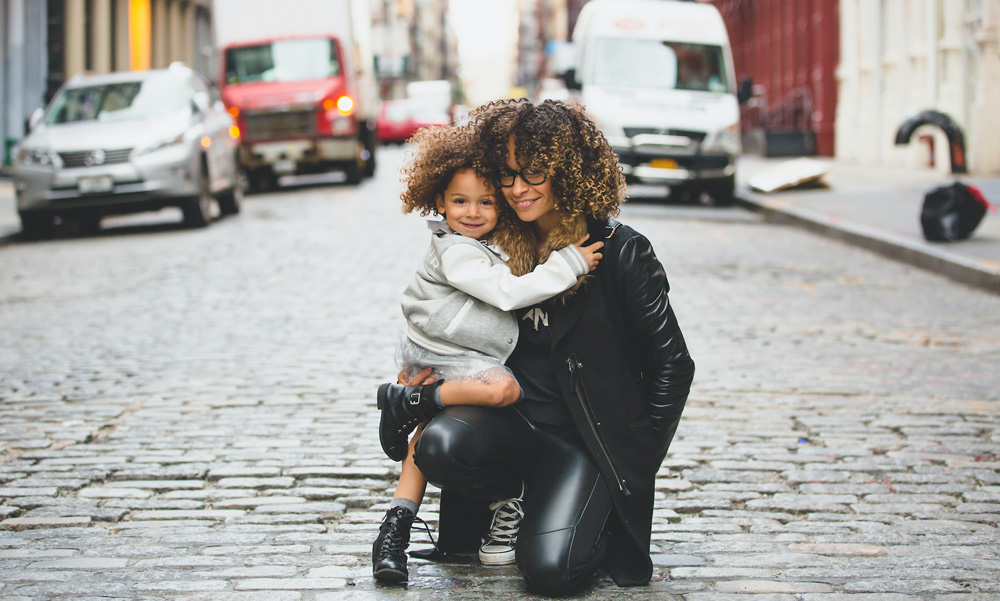 1. Weekend-Long Mother's Day Events or Festivals
Mother's Day can be celebrated for a whole weekend to allow everyone to participate. Some people might not be able to attend an event on one specific day. Spreading the event across an entire weekend allows for better attendance rates and the possibility of more activities and features that draw a crowd.
Consider family activities for parents and children, such as art projects and crafts open to the community. You can also organize dining outdoors at portable tables and have local vendors and food trucks set up to allow crowds to pick and choose meals to eat with mom and the rest of the family. This is also a great time to have raffles and contests that create interest in the event.
Custom ticketing for events
From group ticketing to family packs or discounts
for moms! Create the ticket types you want.
2. Brunch or Dinner With Mom
Many local restaurants and organizations can benefit from organizing brunch or dinner specials for Mother's Day. This idea can draw a big crowd and help boost sales or interest in an organization. In fact, many non-profits or community-based organizations can generate additional funding and interest by having a Mother's Day dining event.
Restaurants can offer special multi-course meals with drinks included for a single price and offer a special menu with a few select meals. These are always a hit with any community. When advertising this event, include reservation information to ensure your guests have a spot when they arrive.
3. DIY Events and Crafts
Many people love spending time with their mom on Mother's Day by engaging in activities that allow them to explore their creative side. One trendy type of event is wine and painting. These fun activities provide instructions on creating your own painting while you and your mom sip your favorite wine and enjoy each other's company. You get to spend the day enjoying each other's company and have a special painting to keep after the event.
Some other fun activities and DIY to consider hosting can include the following.
Knitting class
Quilting
Cooking class
Dance classes


Organize these events for a single day, or have more than one class over a few days to accommodate larger crowds where there's more interest.
4. A Mother's Day Market
People love to shop and browse at markets. Mother's Day is the perfect time to set up a market with a relevant theme. Invite artists and vendors to come to show off and sell their best wares and products. Some ideas would be the following.
Local plant and food growers
Painter and potters
Floral designers sell arrangements or give classes
Food plate vendors
Clothing vendors


It's easy to set up a market in a public space. Generating interest from vendors in your community is also easy with the right approach in advance.
5. Food and Wine Tasting Events
Communities love wine-tasting or food-tasting events. They generate great interest and provide a fun and memorable activity to help people celebrate mom's special day. Connect with wine brands to set up a special tasting event that can also host each brand's representatives or even highlight local sommeliers' expertise.
You can also include food along with the wine and invite local chefs from your area's most popular restaurants and organizations. It's sure to be a tasty and fun way to spend Mother's Day.
6. Outdoor Concerts
Music brings people together, so what better way to celebrate mom than to have an outdoor community concert? These events are ideal for the whole family and help create a fun and lighthearted atmosphere to spend a wonderful day with mom.
Some ideas for an outdoor concert include the following.
Favorite local bands from a family-friendly genre
Local high school or college orchestras perform their favorite pieces
Concerts that you dance to, such as line dancing or even square dancing
Book a significant regional or national act to play with top local talent


Book talent for these concerts months in advance to allow enough time to order tickets or plan locations and admission methods.
7. Marathons and Fun Runs
Many people love to participate in marathons and fun runs. These events are a great way to spend time with mom and can even help with a great cause. Coordinate the event with local charities and businesses to generate interest and help raise money for worthy causes in the area.
Families can spend a fun day with mom while doing some great exercise and feel good about doing a good deed for others.
Create your event in minutes!
Create your Purplepass account, add
event details, and start selling tickets.
8. Community Picnics
Inviting the community to enjoy a special Mother's Day picnic is a great way to celebrate mom. You can sell baskets with a few choices of meals, or you can invite local vendors or restaurants to offer food for the picnic and spend a lovely day outside enjoying the company of your mom or someone who is like a mom.
This event is an excellent idea for a quiet and relaxing day that doesn't require much activity or walking.
9. Contests
People love to see contests in their community. They can range from physical games to baking contests. Provide the opportunity for community members to team up with their moms to challenge other teams for great Mother's Day gifts and prizes. These events are also ideal for showcasing local vendors or artisans.
10. Parades
Parades are a great community activity perfect for people of all ages. Organize a local parade that includes businesses, community leaders, non-profit organizations, and local clubs. Parades can be easily scaled to match interest and offer the community a fun and festive way to celebrate moms on their big day.
There are many ways to celebrate mom beyond simple gifts and brief visits. Take time to spend the afternoon or day with her to show her how much she means and to create lasting memories you will treasure for years to come. These events are favorites of communities everywhere and may even become a local tradition.