matching article(s)
Show content for
Everybody
Organizer
Buyer
Answers
Using the ticket status 'Hidden' to hide ticket types
Using the ticket status 'Hidden' to hide ticket types
The purpose of creating a hidden ticket type(s) allows you to do a backend sale for exclusive discounts that they don't want available to the public.
Another reason is that it gives you the ability to have items available in the box office but not online. For example, if you wanted to do a door cost and an online cost OR have a military/child/special price with verification. This would allow you to hide the door cost to online customers.
Creating a hidden ticket type
Log in to your Purplepass promoter dashboard
Select "Create New Event" or edit an existing one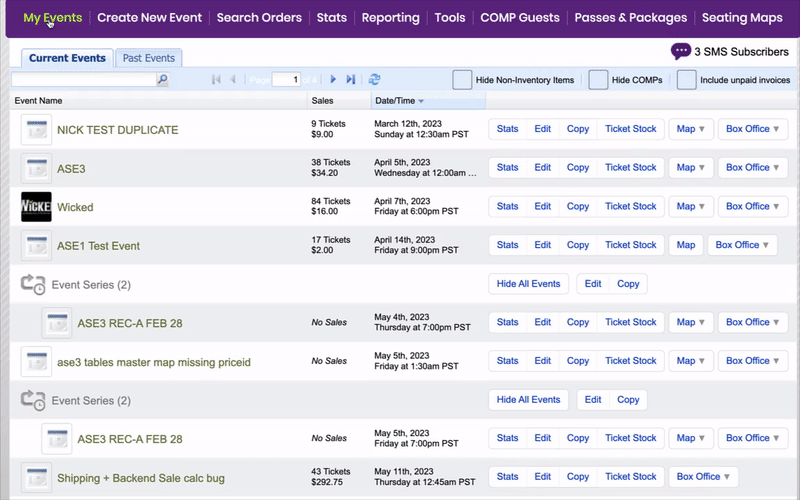 In the creation area, scroll down to the "Ticket Pricing and Options" section
Find or create a new ticket type and select "Options" on that ticket type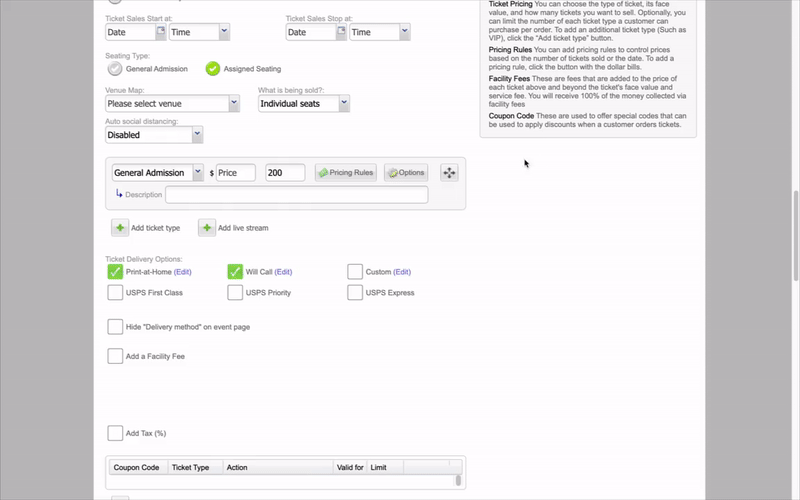 A pop-up window will appear titled "Advanced Options"
Scroll down to the section titled "Status"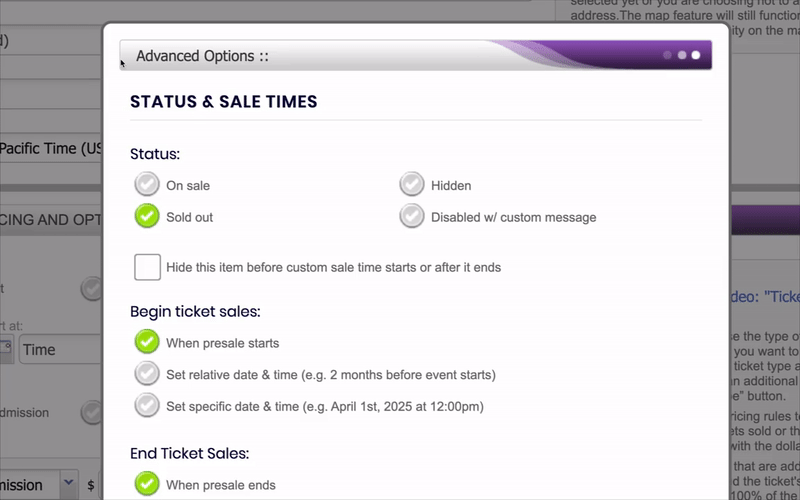 Select the "Hidden" option
Click the purple button at the end of the pop-up labeled "Update Options" to save your changes
Viewing hidden tickets on the event page as a promoter
When viewing the event live as the promoter, you will see the option to "Show Hidden Items". If you check that box, the ticket type's hidden will appear, so you can see all your ticketing options.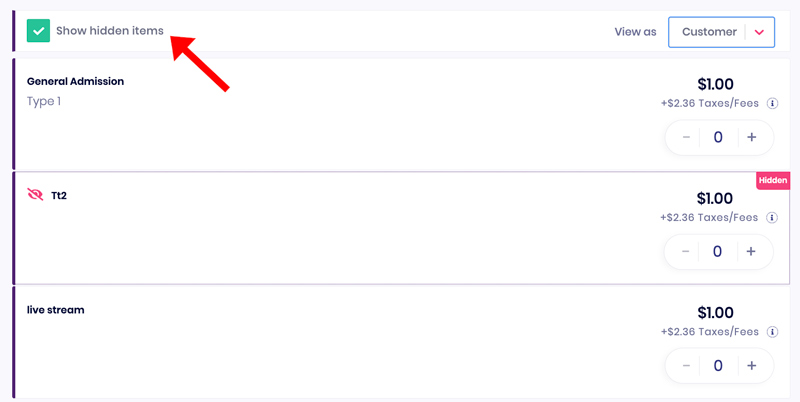 Viewing hidden ticket types in the box office
You can see all ticket types in the box office, no matter what their status is. Hidden ticket types only applies to customers not being able to see them on the event page itself. They will not be hidden from the box office.