matching article(s)
Show content for
Everybody
Organizer
Buyer
Answers
Adding messages and memos to your seating map
Adding messages and memos to your seating map
Within the seating map builder, you can create public messages or internal notes.
PUBLIC MESSAGES
Public messages allow you to add notes to a seat that will be shown on the map to the customer when selecting. These messages can be shared with anyone who is interested in purchasing tickets or for those searching for specific tickets or seating arrangements.
Examples of public messages might include:
"Not available"
"Call box office for availability"
"Restricted view"
Accessible by stairs only
Log in to your Purplepass promoter dashboard. From here, you have two options regarding location for where you can add public messages and memos.
OPTION #1
Select "My Venues" in the top navigation bar

Select "Edit" for the map you want to edit
A map will appear in a new window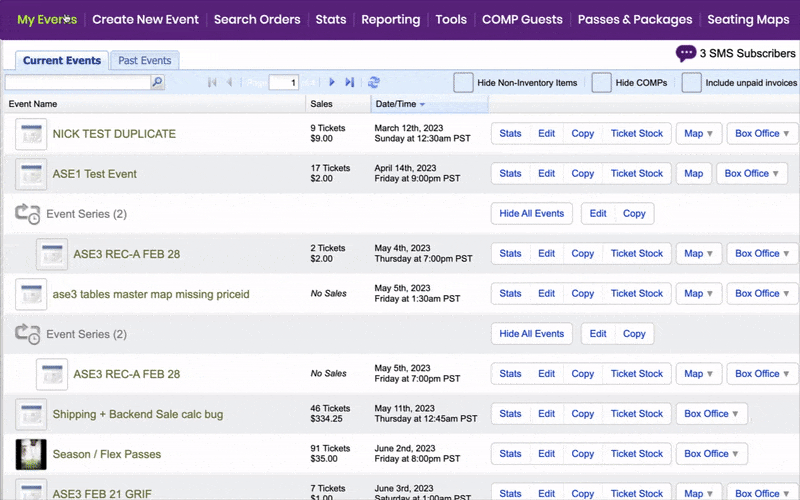 NOTE: If you want to edit how a map looks, seats, colors, add graphics, etc. you would do that in the seating map builder. You can also add the custom messages in the seating map builder if you want them to be applied to that venue template when used for events.
OPTION #2
On the "My Events" page, find the event you are working with and select the "Map" option

NOTE: In this mode, you can manage public messages, internal memos, seat status and view who purchased which seats. You cannot modify the map beyond messages and holds.
Adding messages or memos in the seating map builder
Select a seat or section you would like to add a public message to
A sidebar will appear with the option to add a public message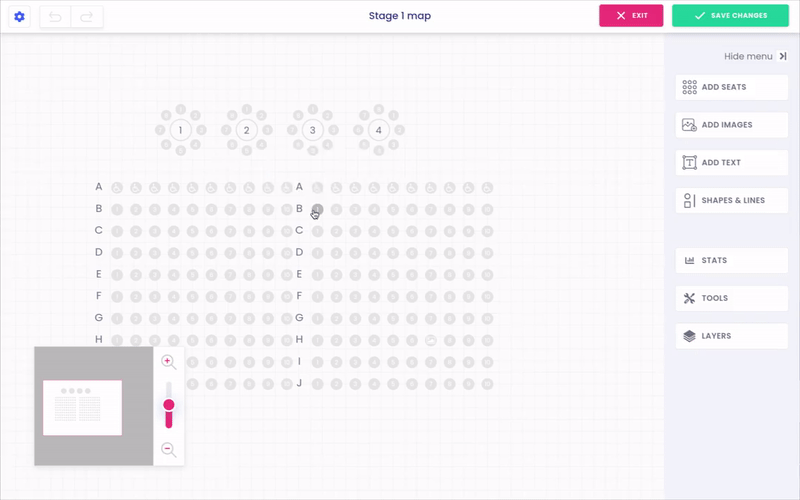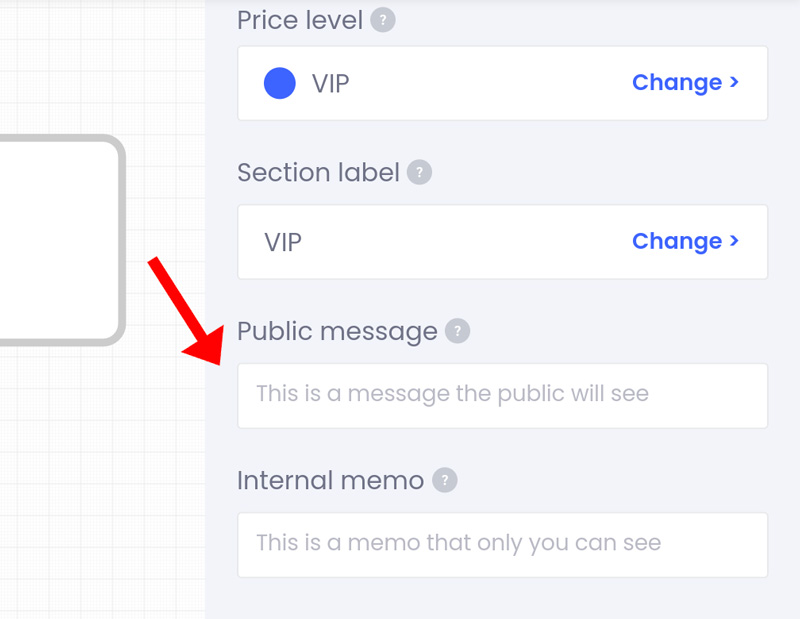 Internal memos are used to add notes to a seat that can only be seen within your account. Private memos may inform event planners of celebrity attendees or special guests, or they may inform them of why a certain area is off-limits to the public. Follow the same steps above to add an internal memo, but add your notes in the "Internal Memo" box.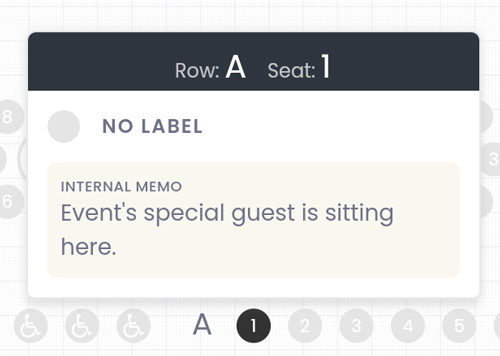 NOTE: Another way to quickly update or add memos and messages is to click the "Map" option on the "My Events" page. A map needs to be associated with this event.