matching article(s)
Show content for
Everybody
Organizer
Buyer
Answers
Using the seating map builder tools and layers options
Using the seating map builder tools and layers options
In the seating map builder, there are a few tools you can select during the creation process to make building your map a little easier.
Tools
To locate your tool options
Log in to your Purplepass promoter dashboard
Select "My Venues" in the top navigation bar

Select "Edit" for the map you want to edit
A map will appear in a new window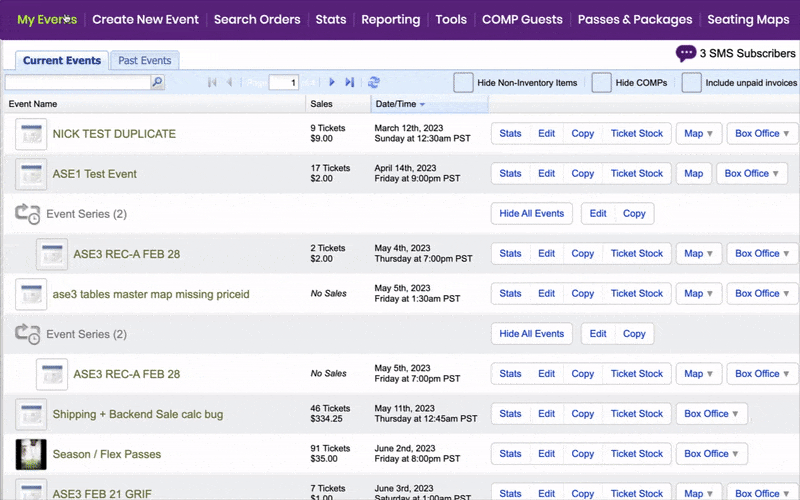 Select "Tools" in the right-hand navigation bar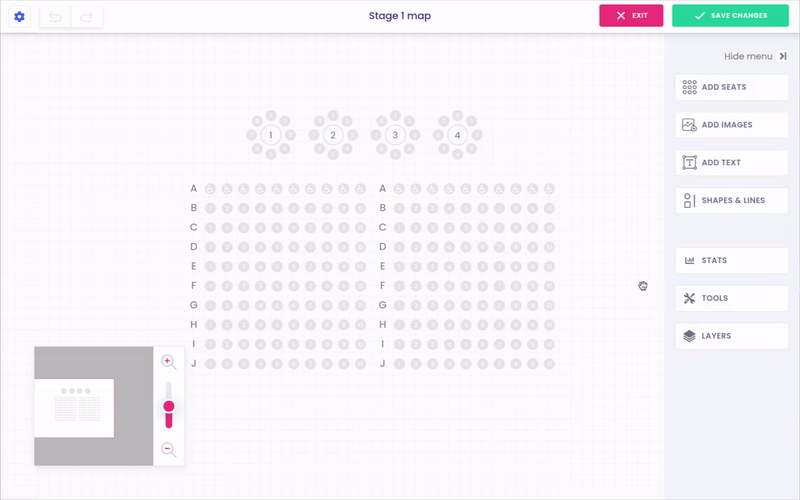 Here you have the option to lock seats, images, text and shapes. That way, during editing, objects are locked into place and don't get moved around.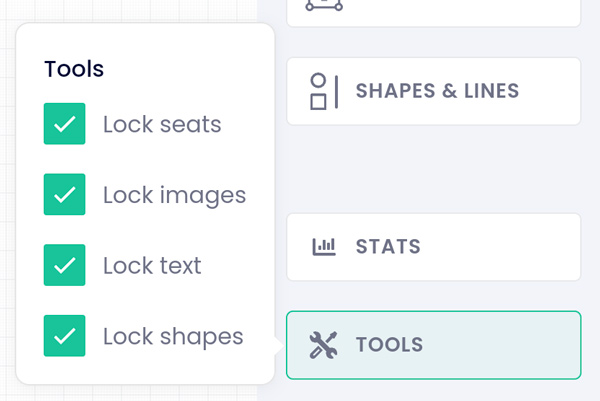 Layers
The layers tool show or hide elements on your map. For example, by selecting "Seat Labels" all the labels will disappear on the map. This is helpful if you have a map with a lot of layers like images, graphics, icons, seating rows, etc.