matching article(s)
Show content for
Everybody
Organizer
Buyer
Answers
Steps for creating a recurring event
Steps for creating a recurring event
If you want to create a recurring event, follow these steps
Log in to your Purplepass promoter dashboard
Click "Create New Event" in the top navigation bar

A pop-up carousel will appear with three choices. Choose

"Create Repeating Event"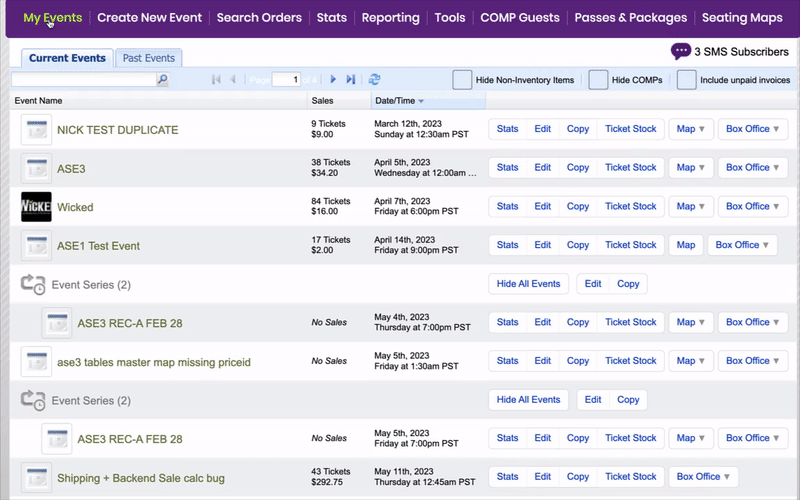 Daily/Weekly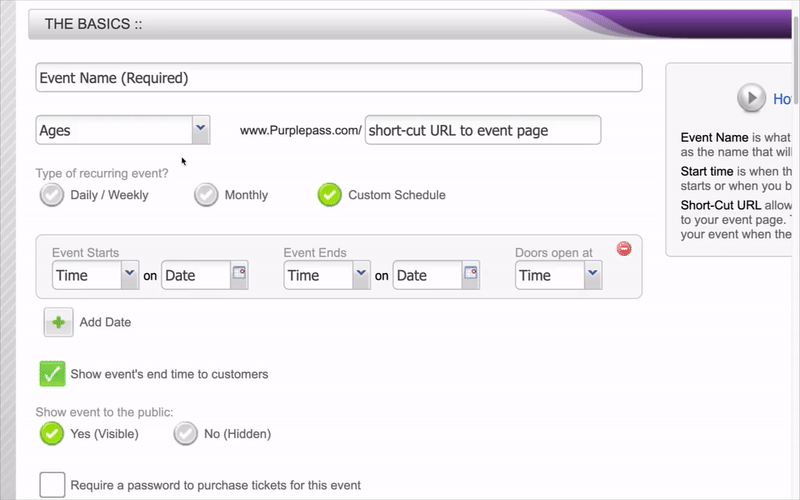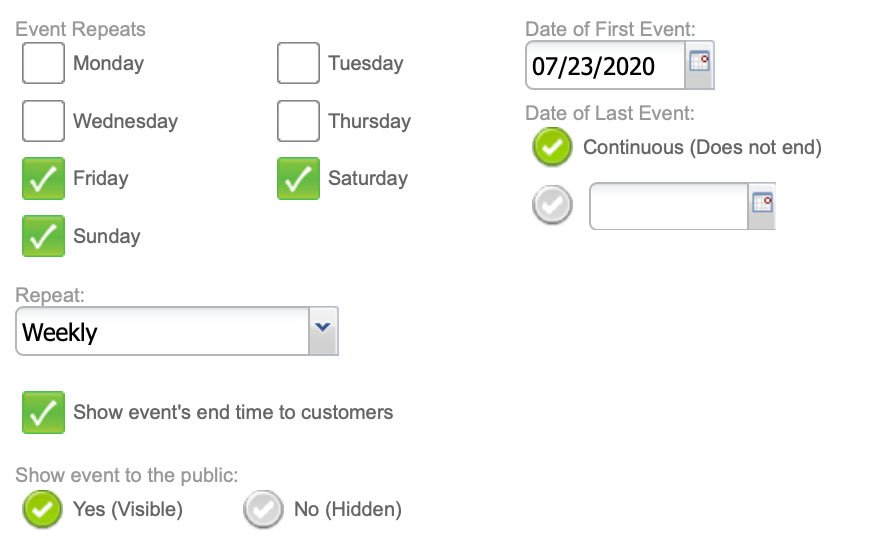 In the "Event Repeats" section, check the boxes for the days the recurring event will happen
To the right of the "Event Repeats" section, enter the date of the first event in the "Date of First Event" field
In the "Date of Last Event", you can either choose "Continuous (Does not end)", or you can choose the second option and enter the date in the field
In the "Repeat" field, enter whether the event is weekly or biweekly

Monthly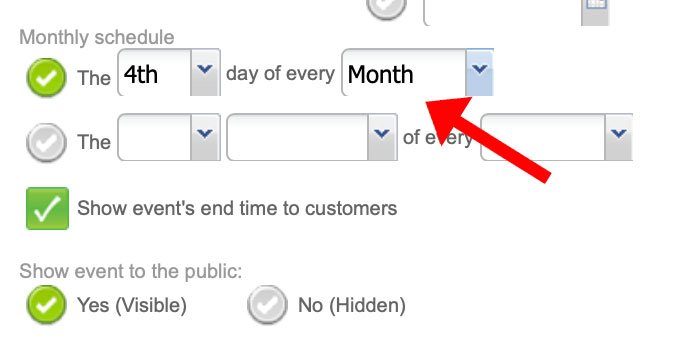 Use the "Monthly schedule" option to customize monthly recurring event dates by either a number date or on a certain day of the week.

Custom Schedule

By selecting "Custom Schedule" you can add as many dates as you would like for your recurring event. Include the start and end times for each event, as well as the "Doors open at" policy. This would be ideal to use if you have an irregular schedule for your event.
Scroll through the event creation page and enter all the required information. Once finished, click the purple "Post Event" button at the bottom of the screen to publish your events.