Results for ""
Show content for
Everybody
Organizer
Buyer
Answers
Putting seats on hold for my assigned seating event
Putting seats on hold for my assigned seating event
For placing a hold on seats, make sure you select the map associated with that event. If you want to add an internal memo to seats on hold, follow these instructions.
Log in to your Purplepass promoter dashboard
Select the "Map" button on the tab of the event you are managing inside your "My Events" page after logging in
On the dropdown select "Manage Seats"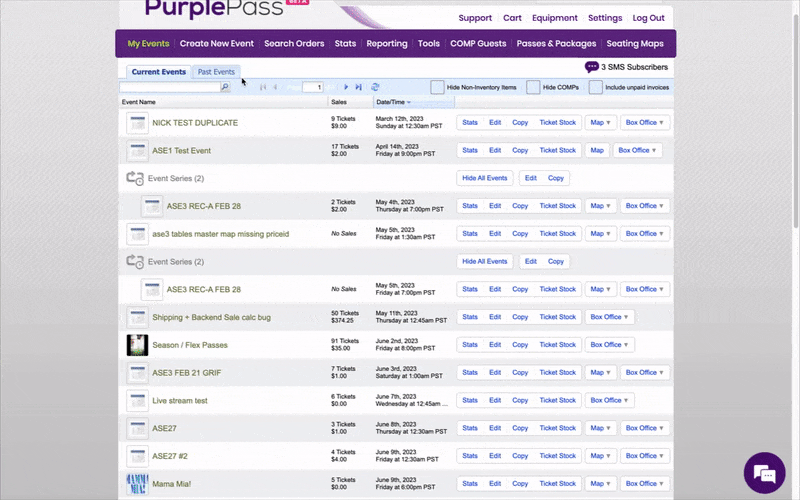 Once your map is open, locate the seats you wish to place on hold
Select the seats (you can select multiple seats simultaneously) you want to place on hold. From the right side of the Map Manager, you will see a section titled "Seat status".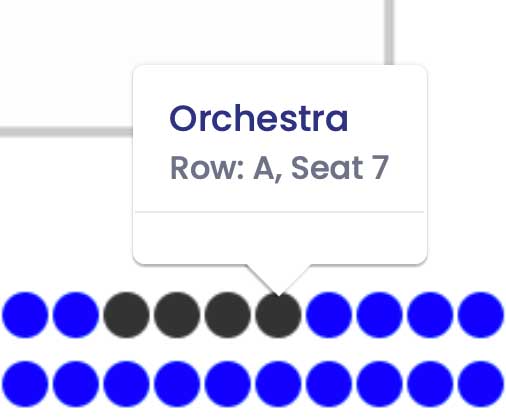 Click "On Hold" (on the right side of your screen under the "Screen status" headline) once the seats you intend to hold are selected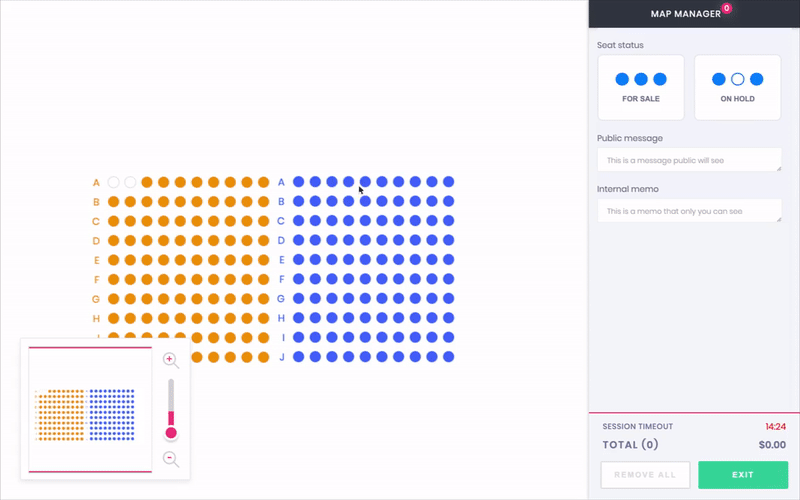 Click the "Save" button towards the bottom right of the manager. Your selected tickets are now placed on hold and can no longer be purchased by the public.
When placing seats on hold, you will see how many seats you have selected by looking at the icon on top by the words "Map Manager".

You can also add a public or internal memo to let customers or staff know why these seats have been placed on hold.