matching article(s)
Show content for
Everybody
Organizer
Buyer
Answers
Letting customers know when an event has been canceled
Letting customers know when an event has been canceled
If you want to let your customers know you have cancelled an event, follow these steps:
First, you need to cancel your event:
Log in to your Purplepass promoter dashboard

Select

"My Events"

at the top of the navigation bar if not on that page
Locate your event on the main screen and click

"Edit"




If you want to cancel an event, click the

"Mark as 'Cancelled'"

button in the upper right corner of the screen. Clicking this button will update the title to

"Cancelled"

, and will refund the customers' money automatically. The event will also still be visible on the website

.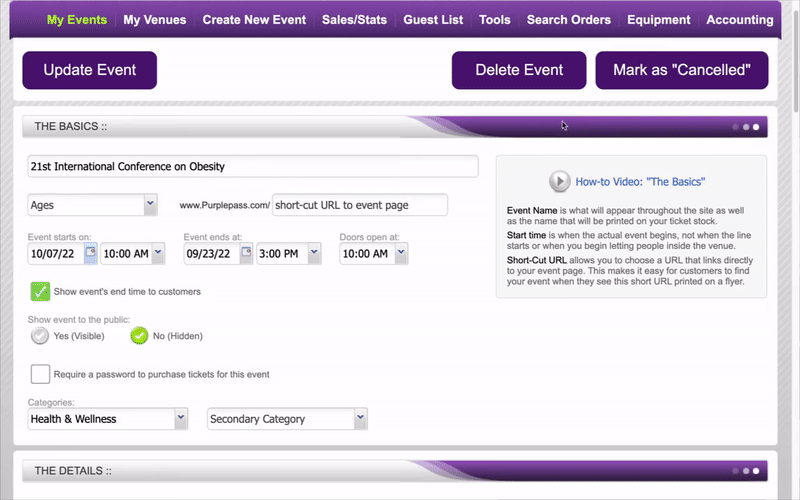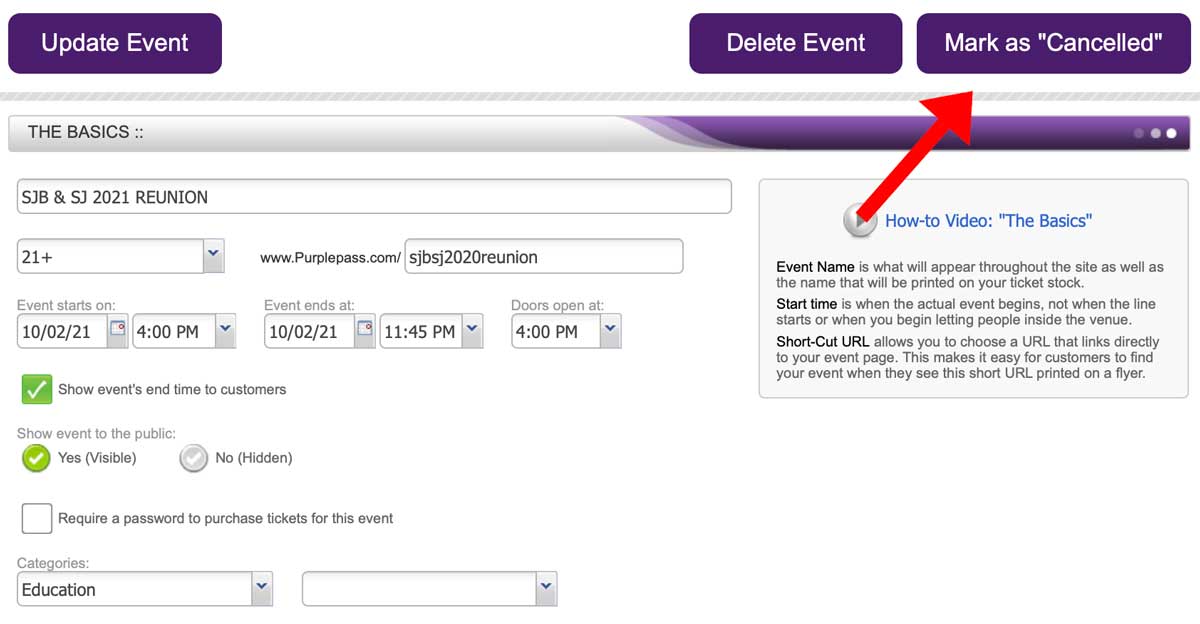 If you want to delete an event, click the

"Delete Event"

button next to the cancel button. This action will refund the customers' money but will delete the event from the system, making it no longer visible to view.






A pop-up window with a notification/confirmation will appear. Click

"Yes"

to complete or

"No"

to cancel.
Alerting your customers
Once you have canceled or deleted an event, a pop-up box will appear confirming the cancellation or deletion.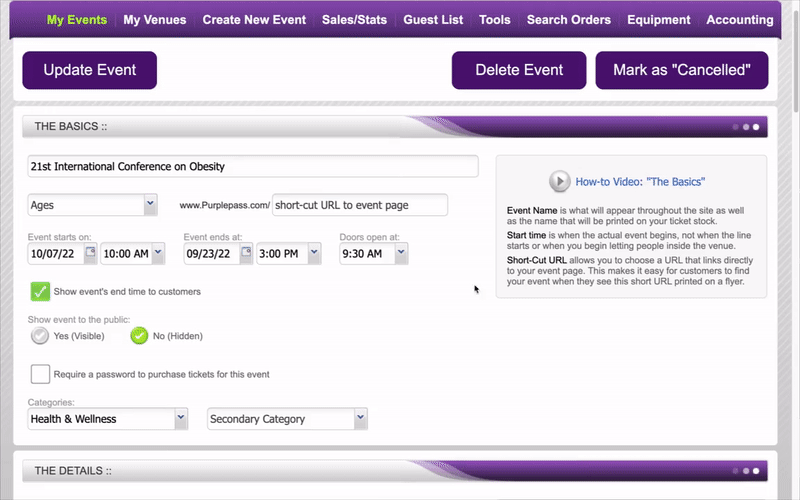 Below the question asking if you're sure you want to cancel or delete, there will be a checkbox next to the statement, "Send a text message to customers alerting them that the event has been cancelled. This is a free service provided by Purplepass." Check that box, and a text message will be sent to all of the customers to let them know.