matching article(s)
Show content for
Everybody
Organizer
Buyer
Answers
Viewing and editing order details, including custom question responses
Viewing and editing order details, including custom question responses
You can use the Search Orders function to easily search for uploads and user information based on specific customers, events, or group orders.
Searching order details
Log in to your Purplepass promoter dashboard
Click the "Search Orders" tab in the top navigation bar
Choose which events you would like to search for from the left-hand navigation bar of the Search Orders page. You can also select "Search" for a complete list of all the orders placed for all events you are running via Purplepass.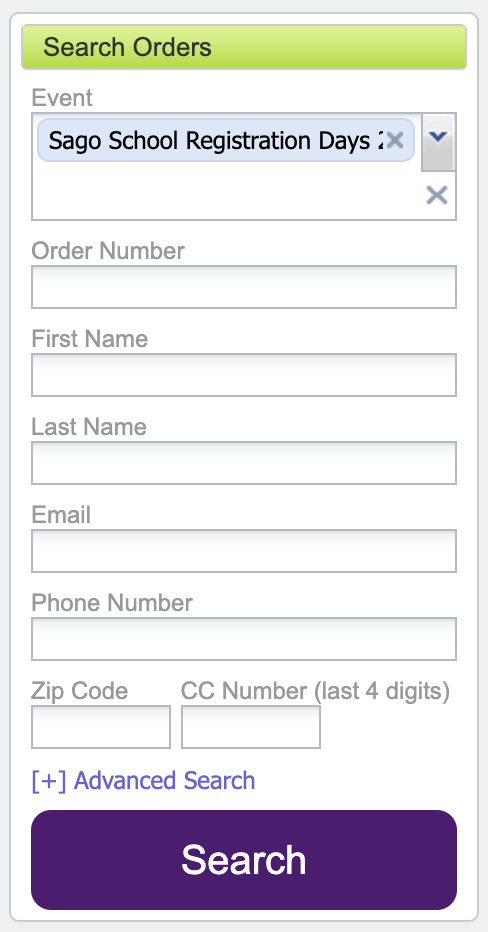 Browse for the event by clicking through the page(s) available or by searching for orders based on: order number, phone number, email, name, or even the last 4 digits of a credit card used to complete a purchase.
Locate the order number or customer name you would like to know more about from the generated list on the right side of the Search Orders section.
Viewing checkout question responses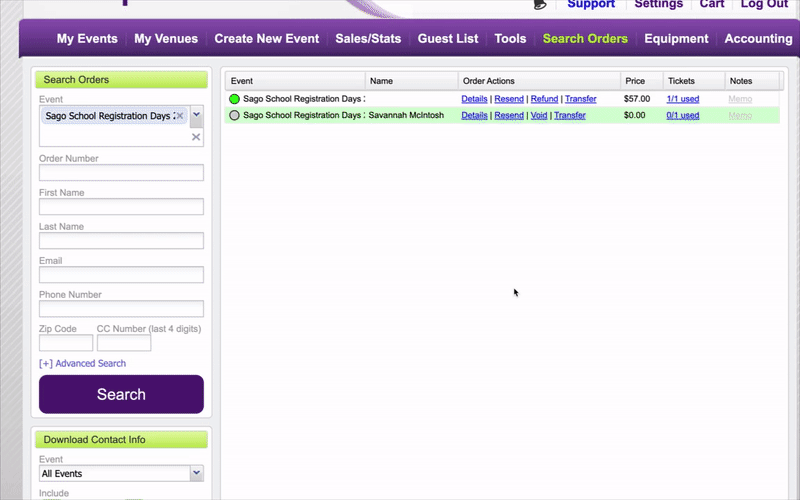 Click "Details" to view the details of the order. A pop-up, including the order details, will appear.

Select "View Responses" to view all answers submitted to questions asked during the checkout process, and any files that were also uploaded as requested.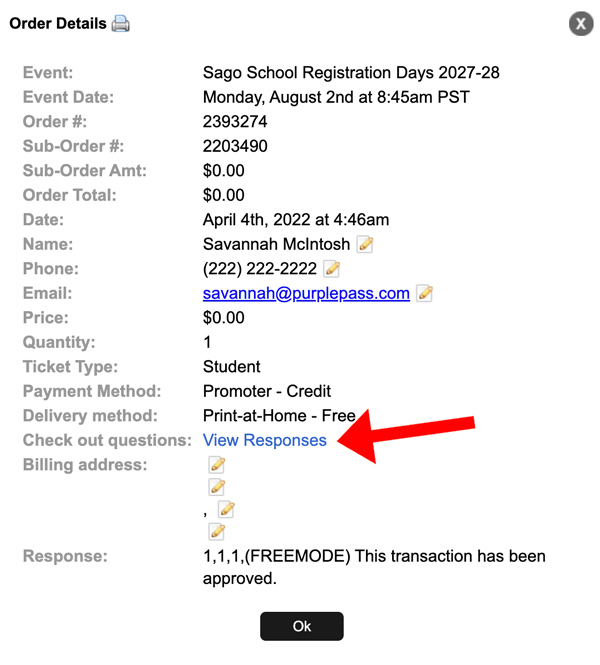 Click "View file" beneath the answers that were submitted (if any), to view the uploaded file (s).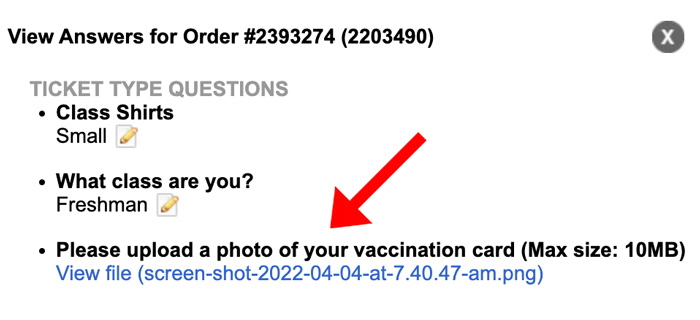 Modifying order details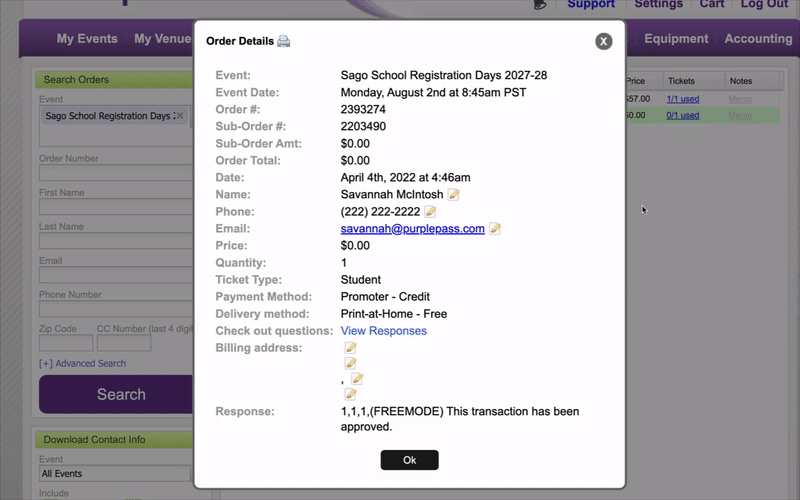 To modify order details (name, phone, email, address) and/or change checkout question responses, do the following.
Click "Details" to view the details of the order, and a pop-up window including the order details will appear. Here, you can edit any section that has a little pencil icon next to it to edit that information.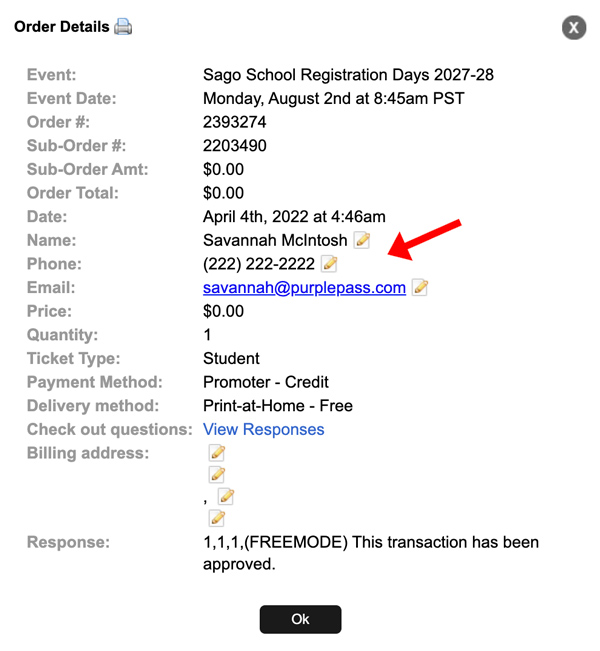 Or on the view responses panel, you can click the pencil icon to change the checkout question responses as well.