Results for ""
Show content for
Everybody
Organizer
Buyer
Answers
Adding text to your seating map
Adding text to your seating map
Build customizable seating maps within your Purplepass account. You can add seats, logos, graphics, view stats, and more. Follow the steps below for adding text to your maps.
Log in to your Purplepass promoter dashboard
Select "Seating Maps" in the top navigation bar
Select "Edit" for the map you want to edit
A map will appear in a new window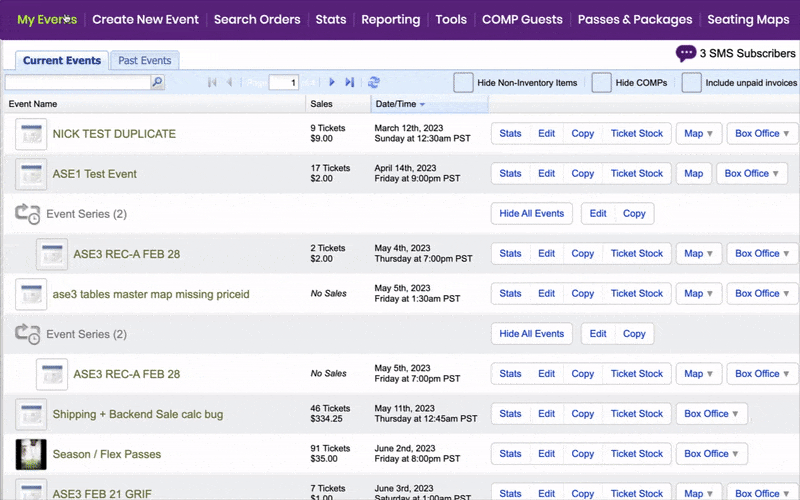 Select "Add Text" in the right-hand navigation bar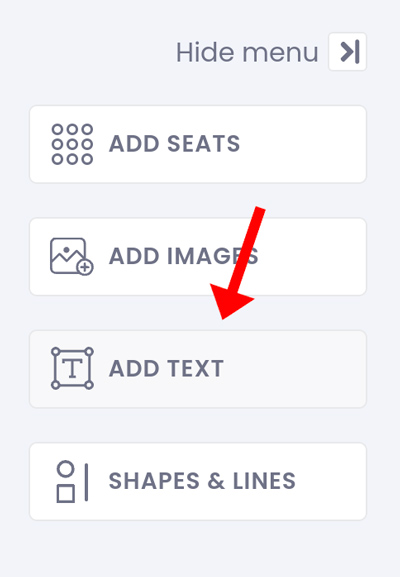 A text box will appear on your screen with the options to customize your text properties on the right. From here, you can edit the typeface, text size, color, and styling, and adjust its placement.