Where Are Good Places To Put Sponsorship Ads During Ticket Presales?
Running a successful event requires keen attention to detail, plenty of networking, and some hard work…. okay a lot of hard work. But, it also requires some cold, hard cash. And, sometimes, finding that money can be the pain point holding you back from running a successful event.
If you're trying to find extra money to push your event to the next level, or you need some pre-ticket-sale cash to book your venue, sponsorships can be a quick-and-easy way to get some rapid cash-flow.
But, how do you find sponsors for fast fund-injections before you even sell tickets?
Event sponsors are people, brands, or entities that provide critical event funding in the form of money, services, or goods in exchange for brand awareness — usually in the form of ads or physical event branding.
Not only do sponsors provide crucial financial support for events. But, they're one of the main funding avenues that allow you to secure cash flow before you sell tickets. And, with the average event sponsorship sitting at $12,000, securing a few sponsors can turn your event from zero to hero fast. Luckily, there are plenty of sponsors out there. In fact, total global sponsorship spending increased by 3.6% last year, making the total global sponsorship spending over $60 billion last year. That's a lot of sponsoring!
They're out there. But how do you find them?

How to Find Sponsors
There are two primary methods of finding sponsors.
Find specific sponsors and craft proposals for them
Leverage sponsorship ads
Both of these work well, and you can certainly use one or a combination of the two to grab reliable sponsors. The old-school method (a.k.a method #1) involves picking out your ideal list of sponsors, putting together a pitch, and creating sponsorship packages that reflect their level of interest and investment. The digitally-driven method (a.k.a method #2) involves creating sponsorship packages, listening to pitches, and then forming your ideal list of sponsors.
They work in opposite ways. But, they do share one big similarity -- you need to have your event planned BEFORE you look for sponsors. Our biggest tip for those of you who plan on kicking it old-school and manually finding all of your sponsors is this -- create value. You have to show sponsors that they should be excited to sponsor with your event. And, you want to put together sponsorship packages that seem too-good-to-be-true.
The big value in sponsorship ads is that they're faster AND you get sponsors to come to you. But, where do you put these ads?
4 Best Places for Sponsorship Ads
Putting up a sponsor ad is a digital cry-for-sponsorship help. And, there are a few websites that you can use to score sponsors fast.
1. SponsorMyEvent.com
From TedX to Ironman, some of the biggest names in event planning and execution have leveraged SponsorMyEvent to gain sponsors. And, the website is overflowing with eager sponsors and hungry event planners.
This site is similar to Kickstarter. You put your event up; sponsors can come and look at it, and, if they like your event, they can purchase a sponsorship package. You determine what sponsors receive (like Kickstarter packages), and you can create multiple tiers of packages for them to choose from.
So, you can put 5 smaller $5k packages that include some simple branding at your event. And, you can put one massive $50k package that includes tons of branding across your event. Your options are limitless.
2. SponsorPark.com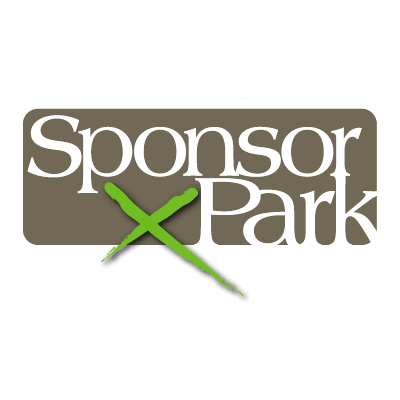 SponsorPark is another popular option. Don't let the dated website and less-than-ideal UI fool you; sponsors still flock to this classic marketplace. Unlike its trendier competitor SponsorMyEvent, SponsorPark is bare bones. You set up an advertisement for your event, and sponsors can come and find you.
That's really all there is to it.
3. LinkedIn Groups
When it comes to events and event sponsorship, there's nothing like LinkedIn. And, LinkedIn Groups are little pockets of LinkedIn that exist for hyper-specific purposes...like scoring event sponsors. There are a few popular LinkedIn Groups for event planners. And, each of them will have some advice on where to find killer event sponsors.
Here are a few of our favorites:
4. SponsorPitch.com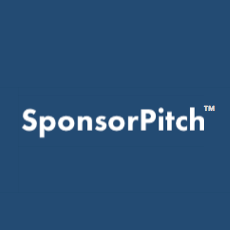 The primary draw of Sponsor Pitch is analytics. Unlike other options on this list, SponsorPitch is all about data-driven searches and using rich analytics to drive sponsorship decision making.
You start by signing up and listing your event. Sponsors will find your event via smart searching algorithms, and both of you will be shown analytics to see how powerful your "fit" is.
Of course, the main draw of SponsorPitch is that it's loaded with sponsors.
Final Thoughts
Sponsorship can make-or-break your event funding. Luckily, you don't have to go out and meticulously create lists of ideal sponsors, meet with them, and have long, drawn-out sponsorship conversations. Winning sponsors in the digital age is as simple as visiting the right website and putting out the right ad.