Planning Your First Event? Here's What You Should Know
Are you about to plan your first event?
Whether your event is a concert, fair, festival, performance, art exhibit, carnival, or anything else, there are certain aspects of planning an event you must know about to ensure it's a complete success.
Here are some aspects and terms you should familiarize yourself with to get you started off on the right foot.
Understand time frames and deadlines
There is nothing more important to making sure your event goes well than meticulously paying attention to all the pertinent time frames and deadlines you will face.
It would be devastating if you realized in the last week before your event that you didn't order something in time, or it's too late to get an essential permit.
If catering is involved in your event, make sure you have that all lined up with plenty of time to spare so you won't be scrambling last minute.
When taking all the initial steps to plan your event, make sure you keep all time frames and deadlines in mind to save yourself stress later on.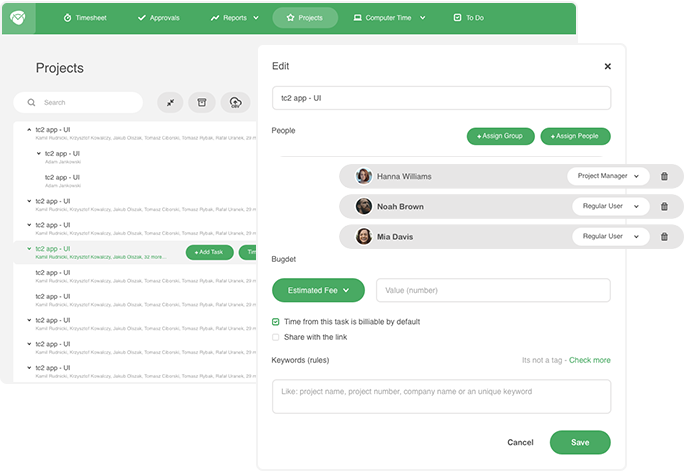 Tip: Keep yourself organized by using management software and online tools for tracking deadlines and projects.
For example, Time Doctor is a great time-tracking tool to keep you on the path of productivity. With Time Doctor you can track time spent on different tasks, 3rd party applications and it also detects when you risk being distracted by a less productive task.
Other easy-to-use project sites to keep you on track and on time are: Asana, TimeCamp, Hubstaff, Toggl, Wrike, Accelo.
You should also create an event timeline/checklist you can follow. Here is an example of one we created when planning a performing arts event.
Guest list and attendance numbers
Perhaps you're planning a private event that has a certain number of invited guests. Or maybe you're putting on a public play and only a certain number of people will fit in the theater.
Perhaps the fire marshal will allow only a certain number of people at your standing-room-only event. Whatever the case may be, it's fundamentally important that you keep track of your guest list or attendance numbers so you don't have too many people.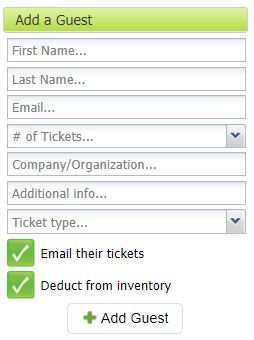 Your guests are the most important aspect of your event, so managing a guest list is crucial.
In your Purplepass account you can manage every event's guest list, add guests, email their tickets, import your lists through a template or CSV file, and download your list to share.
That way you can track your total ticket sales until you are sold out!
Know the difference between budgets and expenses
Most people organize events to make a profit; that's the general purpose for planning events. If it's a charity event, making money is especially essential through donations and ticket sales.
Sure, there are other considerations, but money is a big factor in most situations.
While you may have plenty of big plans for decorating your event, feeding your guests' incredible food, vendors, etc. make sure the expenses don't go over the budget you've decided on.
Being vigilant to avoid going over budget will save you major headaches down the road.
Tip: What is a budget?
This is an estimation of the planned expenses for a given period or event. For example, if you are saving for vacation, you can create a budget of how much you can spend on expenses each month to keep track and meet your financial spending goal.
What are expenses? Expenses are all the costs that might make you go over budget.
Basically, the money you spend on something; food, excursions, bills, mortgage, venue are all expenses.
Have a marketing plan
Plenty of people spend inordinate amounts of time planning every aspect of their event, but neglect marketing.
That simply won't work, because people simply won't know about your event! Focus on effective, economical marketing efforts that won't take much time away from planning the event.
For more marketing tips and advice for boosting ticket sales check out some of our other blog articles.
Where is your venue?
Like the popular real estate refrain says, "location, location, location!"
Make sure you carefully select the venue for your event to ensure it'll meet your needs and creation ideas.
Somewhere the attendees won't be squished in, not too expensive, and that'll photograph well so people will snap plenty of photos to post on social media, which will help your event generate maximum buzz.
Finding the venue is one of the first and toughest tasks you will face.
Creativity, individualism, thinking outside the box is what is trending in our world today. Society encourages new ideas, especially in the event world.
If you want your event to be exciting, fun and inviting why not let the venue do the work! There are so many venue options out there, but why have it at city hall or in a business office when you have so many other options available. Get creative with your space, the more creative, the more people will be interested in attending.
It's all about the experience and creating something memorable.
Are you seeking sponsors and partnerships?
A wise way to ease some financial burden from planning an event is by soliciting sponsors and partnerships. Plenty of local businesses will jump at the opportunity to get exposure for their companies and usually bring new clients with them.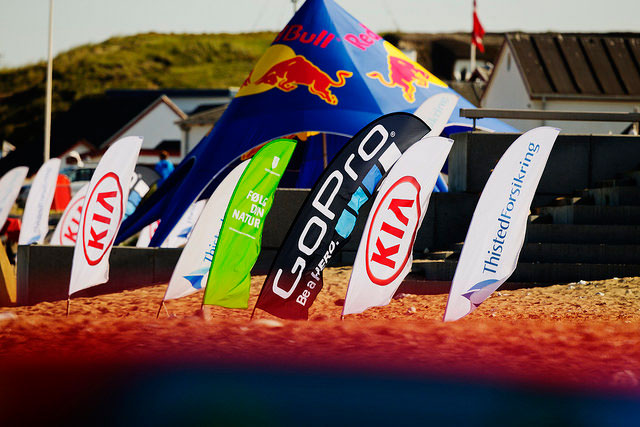 A great way to get sponsors is by offering different levels of sponsorship deals so that new, smaller businesses won't have to make a considerable investment to partner with you.
Then, next year or in a few years, perhaps they will see the benefit of sponsoring your event and upgrade to larger amounts.
Win-win!
As an event planner, you might think you need sponsors for your events, but companies need you as much as you need them.
In fact, "2019 Event Marketing Statistics, Trends And Data" reports that "75 percent of sponsors are constantly looking for new partnerships" and 84 percent of high-level corporate officials believe events are critical to their company's success.
You'll need an online registration for selling tickets
Investing in technological tools, such as those available with Purplepass, will make admissions and ticketing a breeze.
There's no need to spend tons of time figuring out admissions and ticketing processes when you can just partner with an event management software and kiss your stress goodbye!
If you are using the right event registration, stress should be lifted off your shoulders, not weighing you down even more. The better ticket registration will offer a variety of features so you'll have everything you need!
Know the things your event registration should have that will reduce stress, make your guests happy and lead to a successful event.
Have you created your brand? We'll you should
Make sure your event is recognizable to all who see your advertisements and attend the actual event by focusing on some basic branding tools.
Whether it's your event website, registration, mobile ticketing app, whatever you are using as your home base for your event, it better be on point.
If you are using all of these platforms and more, their designs need to match your overall brand and stay consistent with your look.
Let's use a website for example. If your website design is not clean, eye catching, or maybe there isn't design elements at all, it might turn people off from attending your event. Your website represents your brand, so make sure the design communicates what you want people to know about your event.
Fun, colorful, sad, serious, party, professional, relaxed, etc. a design can communicate the setting of your event or determine the viewer's mood towards it.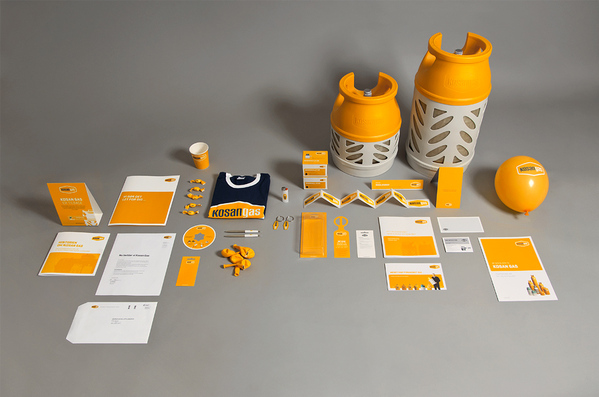 Branding doesn't have to involve spending thousands of dollars, but it has to involve spending some time, thought, and financial investment to make sure your event goes off without a hitch.