7 Venue Perks to Look for Before Booking the Space
Location. Location. Location. Yes, it's everything to an event planner.
The venue, its location, and amenities can literally make or break the success of your guests' experiences.
Instead of accepting a recommendation from a friend, ensure that you are getting the most bang-for-your-buck at showtime without skimping on perks.
Take a few minutes to review Purplepass Ticketing's top recommendations for what every venue should accommodate.
Location. Location. Location. Yes, it's everything to an event planner.
1. Plenty of accessible parking for guests
No one wants to park a mile away and walk to your event in the elements.
Even if you have shuttle buses (and some events require them), you will need to provide the most convenient accommodations possible.
Plus, highly public and non-profit events are required to meet certain accommodations under the Americans with Disabilities Act. Let the venue manager know what your exact needs are to see if they can meet your expectations.
A venue that offers parking is one less thing your guests have to worry about, which enhances their experience from the start of the event.
The easier you can make things on your guests the better you look in the end.
If you are expecting a guest list at all, this is a perk of a venue you shouldn't overlook.
Event staff, caters, speakers etc. will need space to bring in anything they have, unload or keep it close by.
2. Capacity that can accommodate the crowds
While this should go without saying, being able to accommodate the crowd that purchases tickets is at the top of your to-do list.
Local, state, and federal guidelines define maximum capacity as a headcount.
But is that enough?
Having the space to contain the event while allowing guests to enjoy themselves and feel comfortable is critical.
Also, think about exit doors and their locations if you plan to host more than a few hundred people.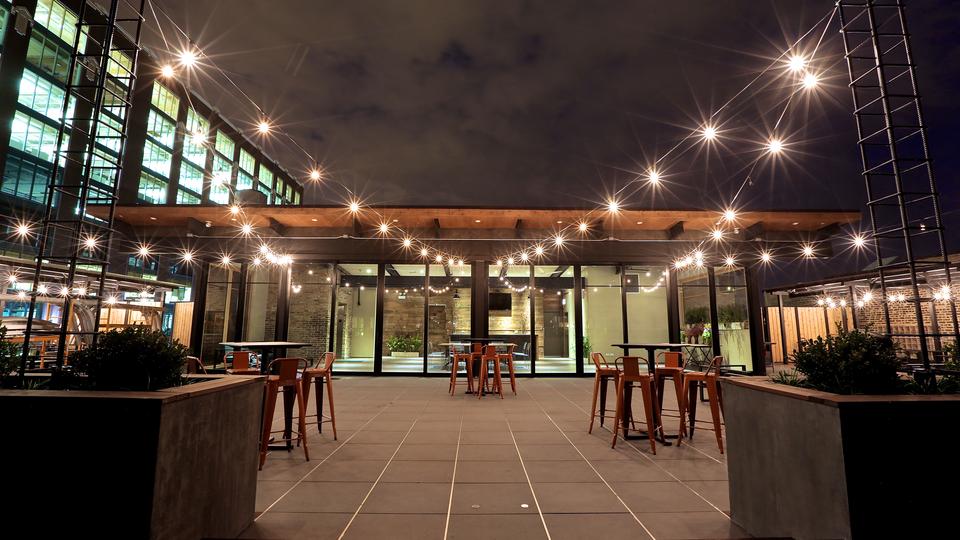 Once you know your estimated guest list, find a venue with not only the space to accommodate them, but a space that goes beyond their head count and lets the guests feel comfortable instead of crammed.
Tips: If you have numerous attendees, outdoor venues are a good choice! There are also half indoor and outdoor venues so people have the opportunity to be inside and get fresh air when they need it.
3. In-house catering teams with experience
No one really likes researching, meeting and, finally, contracting with caterers; all that work and they still need to travel to the event.
There are too many variables.
On the other hand, in-house caterers don't always have the best reputation for providing innovative cuisine that can impress attendees or your standards.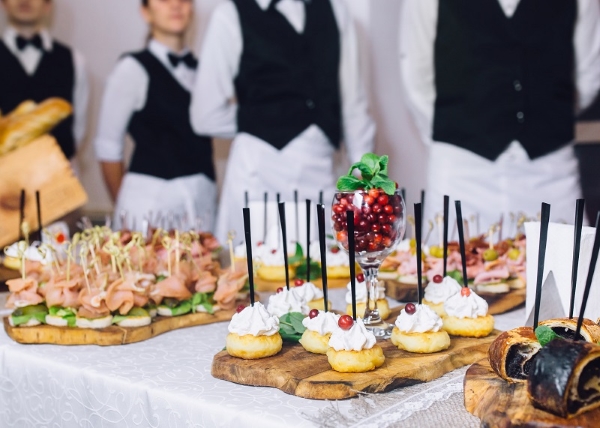 Carefully look for a venue that is known for its ability to produce amazing dishes that delight while providing a food service.
This is an amazing perk because it cuts your research in half, saves you money, stress and prepping, as the craters that come with the venue are familiar with the space, kitchen and expectations of that venue.
The cost savings are usually significant as well.
If you are unsure before deciding on a catering service, read our blog on the 10 questions to ask yourself before picking a service.
4. Well-maintained fixtures and seating
There isn't a faster way for an event to take a nose-dive than when furniture, tables, and other fixtures are not functioning properly or even present.
This can lead to personal injury lawsuits, increased insurance costs for the event planner and unhappy guests.
Don't be afraid to take advantage of a space that also comes with furniture and decor if it is right for your audience.
Some venues also offer packages including event accessories, decor, tables, chairs, and other necessary furniture. If their aesthetics match, using this service would save you time and energy for finding the perfect event decor, shipping it, setting up, tear down etc.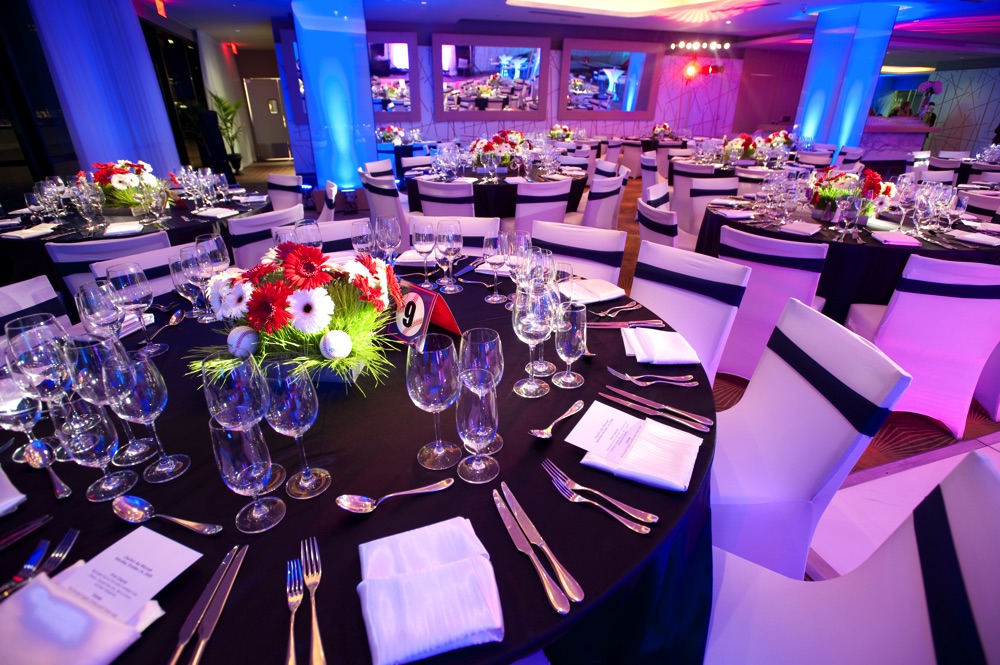 If you are planning an event in San Diego and your venue lacks such services, check out our top event decor rental companies in San Diego.
5. A dedicated set-up and tear-down crew
Outside of the event, planning it, and keeping everyone on track, set-up and tear-down is another exhausting item to check off on your never ending list of things to do on the event day.
Instead, save yourself the time and money, by securing a location that keep crew hands on site to assist with the heavy lifting of construction and deconstruction of the entire event set-up.
Trust us: you'll be glad you did.
6. Event insurance that meets state minimums
You can never predict the events that occur within your event. From accidents to damages, selecting a venue with event-specific insurance is smart.
The cost of an unforeseen disaster can overwhelm current and future budgets.
This could also result in the shuttering of an event planning business and its reputation altogether. Don't take chances. Take the insurance.
Even Insurance companies if the venue doesn't offer any:
7. The technology to meet the demands of your event
Most event planners should have a spec-sheet that is provided to the venue operator before even signing a contract.
If you don't have one, make it a part of your event practice.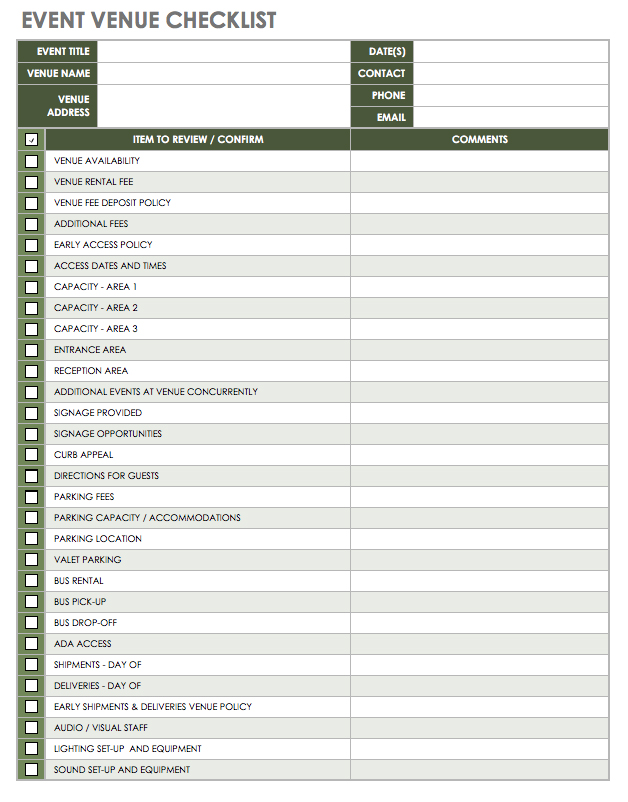 We know that experience is everything to your guests, and your venue should be able to meet those needs.
The spec-sheet, detailed requirements, can be inserted into the general contract to confirm that you will be able to utilize specific technology use at the event venue.
This means that any deviations away from your expectations are accounted for during post-event assessment and bill paying.
A lot of venues provide event tech as a service or you can easily set up on your own.
Here is a list of top event tech you might want to consider making part of your list of requirements.
Virtually Reality
Augmented Reality
Digital Displays
Face Recognition
Artificial Intelligence
Projection Screens
Live Streaming
Drones