The Complete List Of Technology To Use At Your Next Event
As you plan for your event, there's always something to think about– marketing, promotional items, scheduling to align, etc. A big aspect to consider is what technology you will need to run the event. There are various components of technology that need to come together to allow you to not only host the show, but communicate with staff, guests, and vendors.
Look at some of the most common– and most important– types of technology event planners need to take into consideration below.
A/V Equipment– The Basics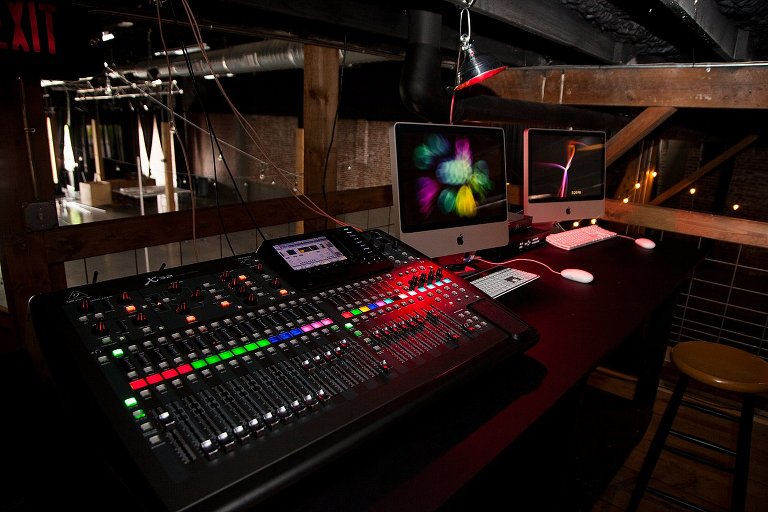 In nearly all situations, you need to have proper audio-visual equipment. This is the basic level of communication and the place to start for planning your event. In most cases, this should include these components (to get started):
Speakers– Properly sized to meet the specific needs of the venue and space. The number and amount of speakers depend on the venue's size and whether it is indoor or outdoor. Every speaker serves a different purpose, so first evaluate your needs and how your equipment can fulfil them.
Microphones– Consider who will need microphones such as event hosts, those in the audience, musicians, guest speakers,etc., and if they need to communicate with the group. In other cases, simple overhead speakers are necessary for the event's organizers to provide direction to guests, make announcements and introductions if applicable.
Projectors– What type of displays will be necessary for the event? If you plan to use large screens to project images, where will they be placed to ensure each person in any seat can see it? What type of computer equipment is necessary to project your images onto multiple screens? And you doing any live streaming? These are the type of questions you need to ask yourself when assessing the type of equipment you need.
You may need additional audio-visual equipment if you need to link up computers, connect to the internet, or communicate across large areas. Remember to always research before you rent - Cevents put together a list of tips to help you know what to look out for before renting equipment and putting on your next event; check it out here.
Communications– Keeping Your Team Connected
Communicating as a team is also important. You are more than likely to need to communicate with your team throughout the entire event to ensure everything goes as plan. You don't necessarily want your guests to hear about every problem, and that is where technology comes in and why the equipment you choose needs to be more contained and less obvious. At the same time, it needs to be very reliable.
Walkie Talkies– Though they sound simple, there is no better and more efficient way for the entire team of planners, hosts, and workers to communicate and know what is happening in real time than through a walkie talkie system. It's also very easy to adapt to any type of environment and train staff to use.
Headsets– Depending on the type of event and overall scale, you may also need headsets. This allows individuals to communicate easily and hear what is happening behind the scenes while being hands free. They are also very effective for security management and discreet situations.
Online Hangouts & Chat Rooms– Considering that communication in the planning stages is also important, Google Hangouts and other types of online communications can work well for large teams and productions. It provides a way for your tech team, in fact, to be able to plan and execute the event from start to finish with everyone involved.

Advanced Technology– To Improve Your Success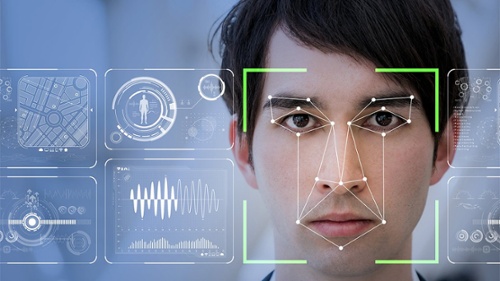 Today's event planners are also benefiting from having more advanced technology at their fingertips. Though it may be harder to implement some forms, the information and response they offer can be well worth it. Here are some ideas.
Facial Recognition– Many organizations are using facial recognition as a way to minimize security risks more efficiently. It can also be a component of your ticketing or seminar planning used during your admissions process.
RFID– With these codes, it is possible to provide your event-goers with easy access to various stations, stages, or areas with limited access. A simple scan allows you to control who can access which areas without added help and security.
Virtual Reality– This is an excellent way to plan your events if you have the budget for it. With virtual reality, you can layout the event and plan how people will navigate it in near real-time experiences. It also helps guest visualize what the experience may be like. For example, now you can allow your guest a real representation/perspective of the stage when selecting their seats for concerts, sporting events, and performing arts.
Live Streaming and Webinars– These are an excellent way to turn one event into a far-reaching and constantly available tool; live streaming and webinars, and other recording options, are very effective.
Registration and Ticket Software

With the event planned, your next focus should be on how to get people to sign up digitally. Registration and ticket sales are critical. They let you know how many people are coming and allow advanced planning as more tickets are sold. And, of course,they help pay for your event. Tracking sales of tickets is essential for most companies, especially for knowing if your event will meet your goals or sells out. And, of course,there are limits to every venue. Look for registration and ticket software that's intuitive, providing you with an easy-to-manage system at the gate. It should include:
Online sales management
Printed ticket sales and management
Box office sales management options
Scanners for tickets being presented by customers
Wristbands if desired
Other equipment available to you


There's quite a bit to consider when it comes to your event's technology. Purplepass makes the entire process easy for you to manage by starting you out with equipment for your gate and admissions.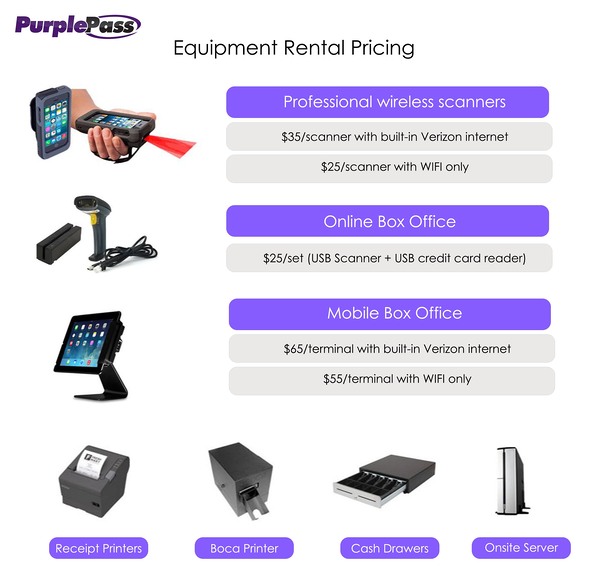 Whether you are planning a festival, a performing arts center's next event, or your own private concert, allow our team to help you with your event's technology needs starting with ticketing and registration.