Top 5 Ticketing Software of 2019 Reviews
It's important to us you find the right ticketing software for your event, whether it is Purplepass Ticketing or a different company; we want you to find what works for you.
To help save you time and minimize research, we are providing you with our list of the top 5 ticketing software on the market to help you make the final decision for who will better fit your event needs.
Let's get started!

(This information is brought to you by Capterra with reviews from real users)

Mission Statement:
Thousands of organizations rely on Vendini solutions for event management.
The company's suite of applications includes a fully integrated marketing system to promote events via email, social networks and self-service responsive websites as well as mobile apps for ticket sales, patron management, and scanning.
Vendini counts many top arts, festivals, and sports venues among its customers. Start a free trial today to see how Vendini simplifies the business of live events.

Typical Customers:
Large Scale Festivals
Comedy
Performing Arts
Universities
Festivals
Live Music
Nightlife & EDM

Support:
Phone
Email
24/7 Live Rep and Support

Pricing: Not listed online

Box Office
Ipads & Iphone accessories
Credit Card readers
Wireless Scanning
Wired Scanning
Cash Drawers
Real Customer Review:
Pros: "I like that this software can sell tickets across all my electronic platforms. It's mobile friendly. The reporting features are great. There are so many report options that I was able to find just the one that fits my needs.

Most importantly the customer service is top notch! The Vendini team works year round to make this software the best in the business. They listen to our needs within the industry and then they figure out a way to incorporate those needs to continually keep the software up to date. Vendini tickets continues to by our companies ticketing choice year after year!"

Cons: "That I can't figure out how to make it send me a text or SMS message an hour before a kayak renter is due to arrive. Or how to make it send me a text or SMS message if a kayak renter books a boat less than 12 hours prior to sales cut-off time."

Overall: "I searched 8 years for the best ticketing and reservation software. I found Vendini at the International Ticketing Trade Show in San Antonio about 4 years ago. They were great back then, but with all the enhancements that they have added every year since then Vendini is the only software that I use to sell my tickets and take reservations for my events."

Mission Statement:
Eventbrite provides a cost-effective event management software to help businesses organize and sell tickets to events online-while helping people discover events that fuel their passions.
From backyard barbecues to classes to conferences to world-renowned film and music festivals, Eventbrite houses events of all shapes and sizes.
As one of today's leading event management platforms, Eventbrite delivers innovative technology and low fees-and if your event is free, so is Eventbrite.
Founded in 2006



Typical Customers:
Large Scale Festivals
Non-profits
County Fairs
Concerts
Conferences

Support:
Video Tutorials
Help Center
Blog Updates
Phone

Important Features:
Web Based
Marketing Services
Integrations

(includes three different packages)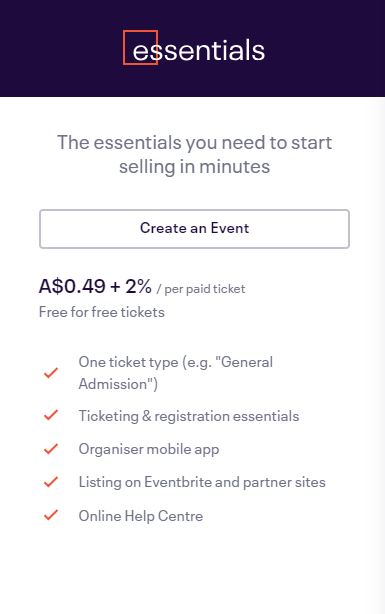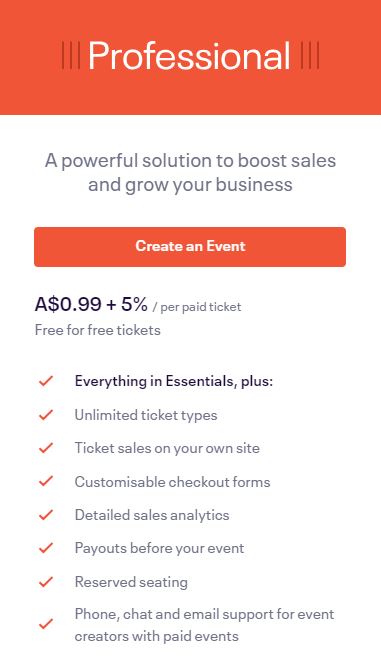 Free Signup
Subscription Based
Non-profit discounts



Their equipment includes solutions for onsite gate, gears and staff.

Real Customer Review:
Pros: "I used Eventbrite a couple of times when booking events for myself or colleagues. It was simple, easy, had the information I was looking for where I expected it to be and all (comprehensive) steps that led me through researching the event (MTP Hamburg) to choosing what I specifically wanted to finalizing booking completely without any hassle.

A while later I had to organize an Event myself and remembered my positive experience as a user, which I wanted to provide to attendees of my event as well. It was then, that I realized how much this has to do with the way you setup an event from inside Eventbrite.

There is a verry good guide for setting up events and a step by step tour for beginners. There also are recommendations about what to do when and what information might be expected by potential attendees."

Cons: "Speaking of FAQ and learning how to use Eventbrite it is true that there is a lot of material available online. Sadly there is also light and shadow to this. Some of the explanations I found online were clearly dated and others did either not cover the specifics of the topic I needed (recommendation / invitation based multi stepp application requests) or referred to things which had been changed in the past.

Also the Options for the design and look of the Event Homepage were limited. These aren't necessarily bad things only. BEing forced to stay with a simple (but still beautiful) Layout as well as required to go with a simpler application process then I imagined in the end turned out to be good as it simplified things and allowed me to concentrate on matters more central to the event I was planning.

It just needed some letting go first and willingness to do it differently than I first had imagined."

Overall: "The event I attended which was managed via Eventbrite hat several hundred attendees. From a visitors perspective anything worked flawlessly and smooth.

The event I set up was a lot smaller but also worked out great from an organizers point of view. I am confident Eventbrite played a central role to this as it streamlined the organisation and the preparation as well as positively supported the execution of the events."
Mission Statement:
Our motto is We don't give you what we have; we give you what you need and Purplepass has been standing by that since 2008.
Since starting our company, we have grown exponentially year after year to power countless events around the world. Despite rapid growth and constant technological advancements, customer service is always our top priority for you and your guests.
We treat every single client with the same care and attention as we do our own family … meaning you get to talk to real people!
By working together as a team, we can help create events that your customers will remember for a lifetime, giving them a smooth experience online and/or at the gate. And we can be right there with you checking them in!
Our easy-to-use, reliable event ticketing software is the reason clients are referred to us directly or through word-of-mouth.
Whether you need an event ticketing system for simple high school reunions, a massive multi-day festival, or local theater production, Purplepass will always be what you need!
We look forward to working with you.

Typical Customers:
Large Scale Festivals
Performing Arts
Non-profits
School Districts/Universities
County Fairs
Concerts
Conferences


Support:
Phone
Email
Video Tutorial
Help Center
Blog Updates
Live Chat
Full Time Zone
Onsite Help


Important Features:
Web Based
Marketing Services
Onsite Help
Integrations
Full Time Zone Support
Marketing Consultation


Pricing: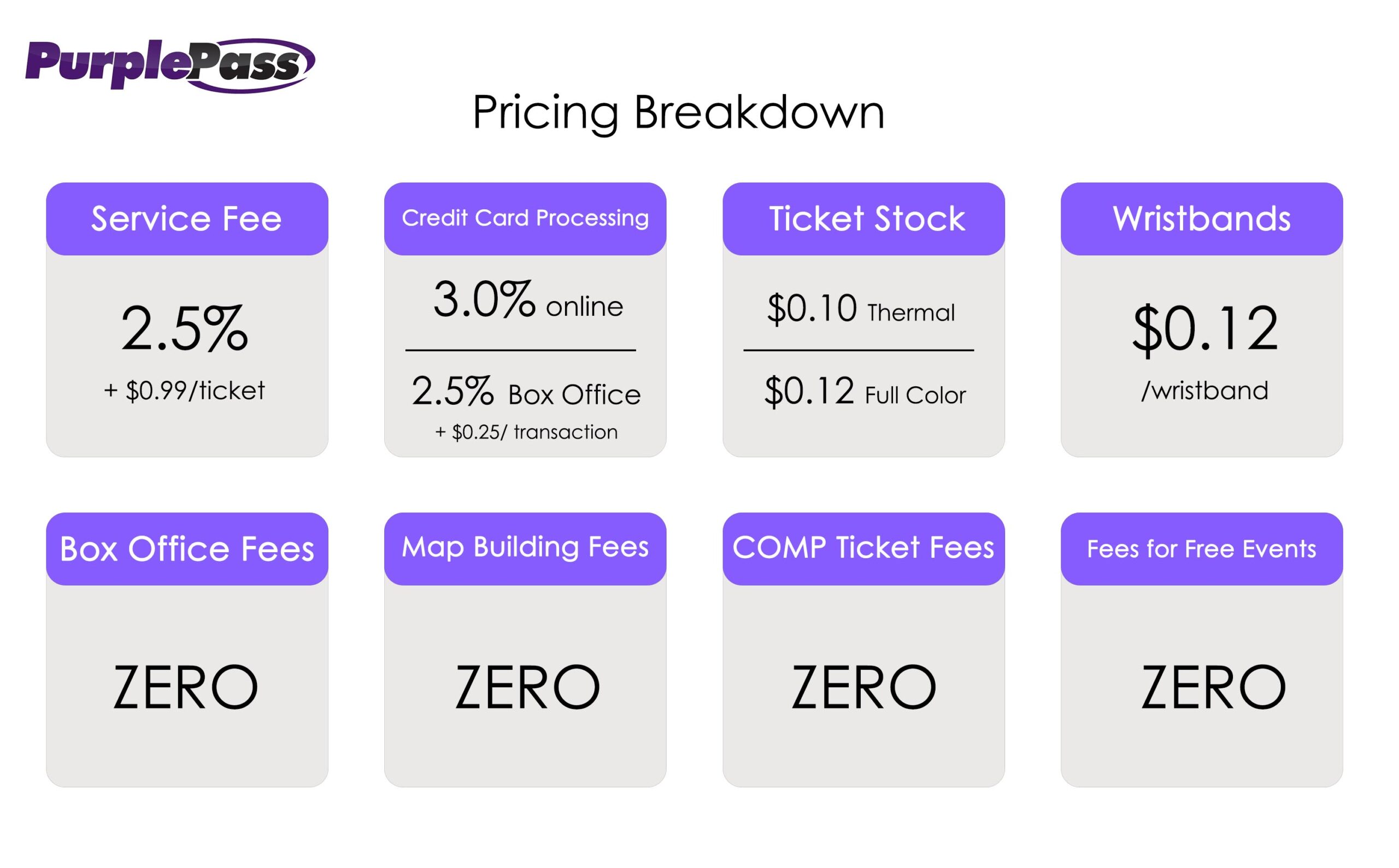 Free signup & demo
Zero Box Office Sales Fee
Non-profit discount


Equipment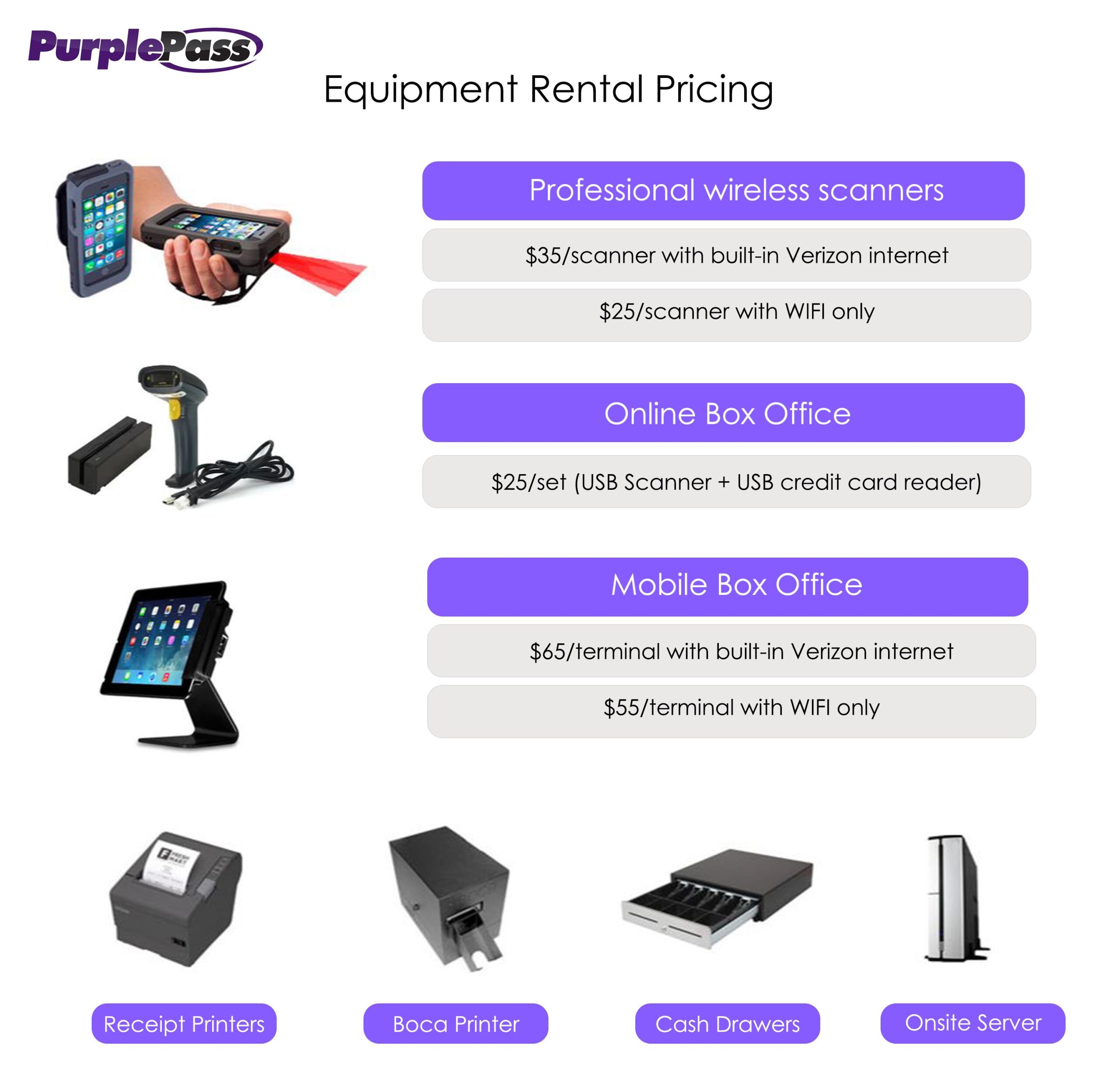 Real Customer Review:
Pros: "Flexible and easy to use software and hardware. All inclusive package options at price points we can pick. Customer service was reliable and we always had all our questions answered - if an answer was unavailable then our rep made sure to find a solution we could work with. Inexpensive and extremely competitive.

We have used other software from competing vendors and honestly would recommend PurplePass before recommending other software.

Lots of great programming options based on our individual needs and not so overly complicated that we need an IT degree to manipulate the software - that is the bonus! Our rep, Gabriel, was great to work with and responsive to our sometimes wacky questions."

Cons: "We really liked the software as it is very competitive to other programs available on the market. The only two drawbacks we found include integration onto websites - it doesn't allow the user to stay on the website - it kept forwarding to Purplepass url.

Perhaps this is due to our website software - WIX- but that was slightly annoying for our users. The other drawback is really more of a suggestion - while the software is easy to use and the search functions are great - there was not enough promotions by Purplepass for the events listed. "

Overall: Easy to use, functionality, competitive price, friendly and responsive reps."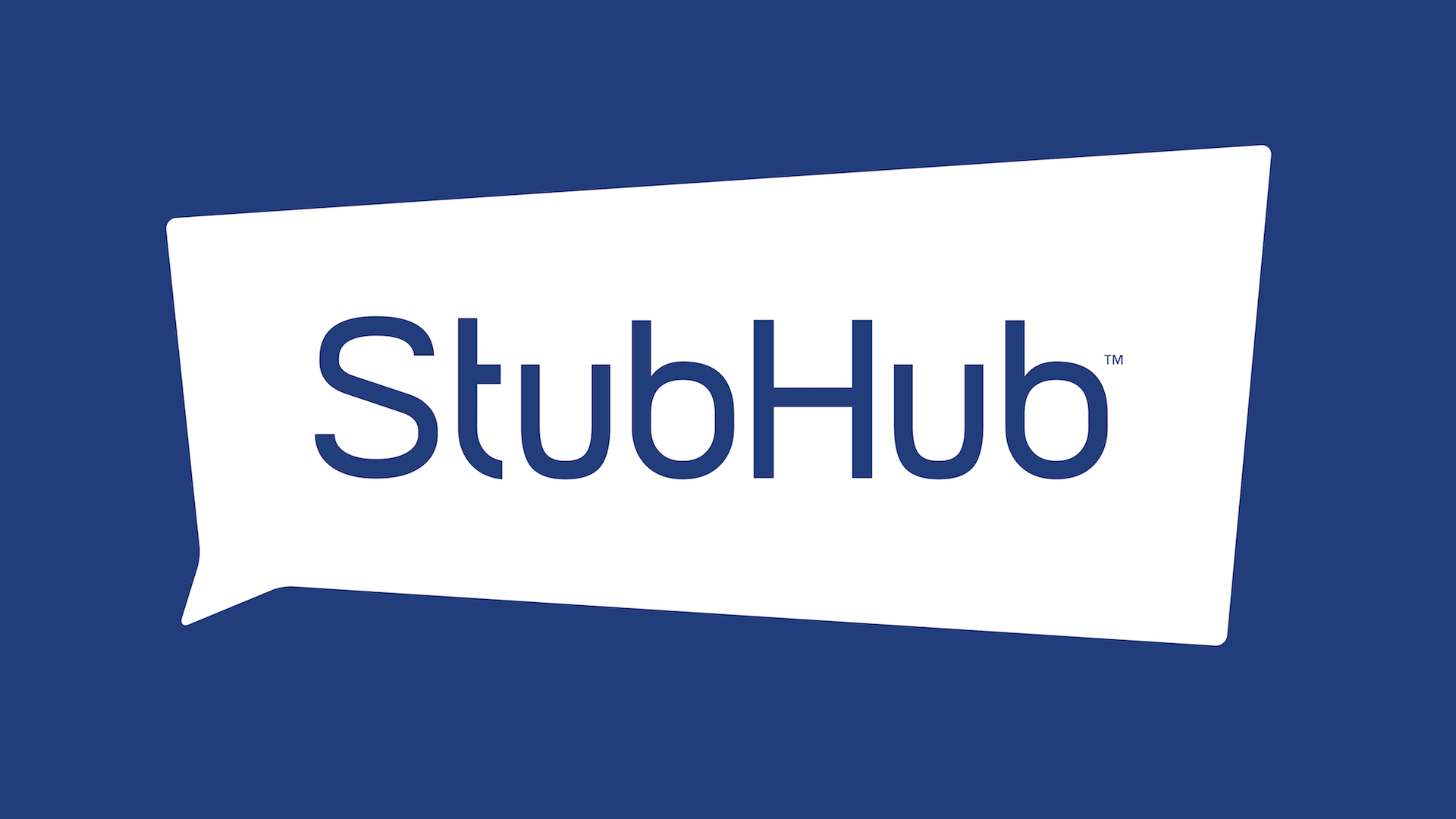 Mission Statement:
StubHub is an online ticket exchange company owned by eBay, which provides services for buyers and sellers of tickets for sports, concerts, theater and other live entertainment events.
It has grown from the largest secondary-market ticket marketplace in the United States into the world's largest ticket marketplace

Typical Customers:
Sporting Events
Festivals & Concerts
Theater & Comedy Clubs

Support:
Help Center
Q&As
Phone

Pricing:
According to StubHub terms & agreement

"StubHub reserves the right in its sole discretion to change Fees at any time as it deems appropriate, including after you list your tickets."

"It is free to list tickets for sale, and to search for tickets to buy on StubHub. On each completed transaction, the buyer pays a 10% fee, and sellers are charged a 15% fee. For example, on the sale of a $100 ticket, the buyer would pay $110. The seller would net $85."

Contact a sales rep for a complete breakdown of their pricing as it is not available in public.


Equipment: Not available online

Real Customer Reviews:
"StubHub is big player in the secondary market of online concert ticket sales. Like the other services we reviewed, it has a good selection of tickets, convenient features and a secure platform to buy and sell on, but its all-in-one pricing and mobile apps are what make it a great choice."

"Because StubHub doesn't provide the tickets itself, prices are determined by market value, which is based on demand and availability. The site charges a service fee of 10 percent and a flat-rate delivery fee. What makes it unique is it calculates these fees into the price it displays. The prices look higher initially, but you aren't surprised by fees that can inflate your ticket price when you check out.
You can have physical tickets shipped to you, or you can choose to have them delivered via email and print them yourself. The service also has a will-call option and pick-up centers so you can get the tickets in person.
StubHub also makes it easy to sell tickets. As with most services, it's free to list, and if you sell the tickets, StubHub takes a 10-percent commission. This company also has a team to help you sell tickets that are close to the concert date. The service can transfer you the money you make from sales in several ways, and you can even donate it to charity through the site."
Mission Statement:
Don't leave money on the table! TicketSpice is different because you keep 100% of the ticketing fees and only pay 99 cents per ticket! We've been in your shoes, and we know what it feels like to be overcharged and under appreciated.
Over the past 10 years we've helped over 30,000 customers just like you! Take control of your ticketing... ticket options, pricing, convenience fees, branding, funding and more. Use our free Mobile Ticket Scanning app to scan tickets. Do more, make more & keep more!



Typical Customers:
Large Scale Festivals
Concerts
Nonprofits

Support:
Email
Phone
Drop-ins
Support Center

Important Features:
Branding Control
Integrations
Analytics
Price Comparison
Demos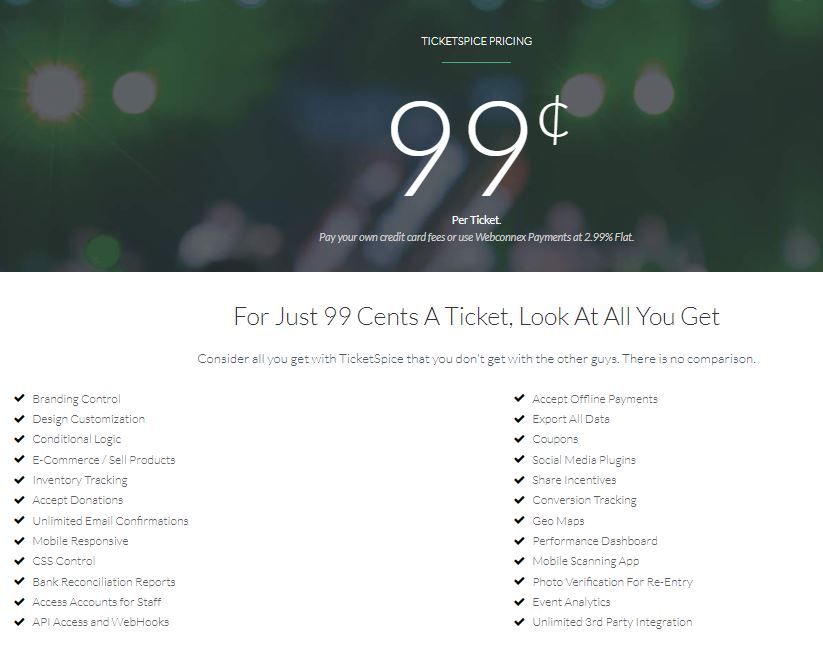 Ticketing Scanning App (follow the link to learn more)
Real Customer Review:
"Comments: I signed up for TicketSpice for my conference website (www.LifeschoolingConference.com) after comparing a lot of different options. TicketSpice seemed to offer the most flexibility for the price and I also was really excited about the social networking options. I loved the idea of incentivizing my customers to share my event for an additional amount off their ticket!

I was hesitant about the .99 fee TicketSpice charges per ticket, since the other option I was considering was a free WordPress plugin, but it's still cheaper than Eventbrite and it has been well worth it! I just added a $1 fee per ticket, so in the end, I'm not really paying anything extra besides credit card processing fees."

"The flexibility of the program has been amazing! Unlike Eventbrite, I am able to set up my basic tickets, but then I can add what they call "actions" to create variables for each ticket. In other words, I have two basic tickets for my conference: Single and Family. But we also have a fair on Saturday after the conference.

It is free for attendees, but others can also sign up just to come to the fair portion. I added actions so that when someone selects the Single or Family Ticket, they see the fair ticket with a $0 price, as well as an additional Speaker Luncheon ticket option. But if they select the $15 fair option at the beginning, then the single and family tickets disappear and the Speaker Luncheon option also remains hidden. Not possible with Eventbrite!"
If you are interested in Purplepass Ticketing after this review, you can request a FREE demo here or click below!