Ticket Scanning Equipment Recommended for All Event Sizes
From having the best ticket scanning app to an online box office, you might want it all!
But, before you get ahead of yourself, let's break down the different type of ticket scanning solutions you can use depending on your guest count.
Equipment for events under 300 guests
If you're hosting a smaller event that doesn't require heavy manpower and attention, Purplepass' free app is for you! The Purplepass event management and ticket scanning app makes entry to your event easy.

While using the app, volunteers and staff and scan tickets directly from their smartphone device.
The app works for iOS and Android, allow you to turn your smartphone or tablet into a ticketing powerhouse. Use your device's built-in camera to scan tickets, look up orders, and check-in guests.


We also recommend pairing this with our USB setup for quick entry ticket scanning.
Turn any desktop, laptop, or netbook into a full fledge box office system. USB ticket scanners and USB credit card readers can be plugged into any standard USB port to allow you to scan tickets, check in will call, look up orders, void/replace tickets, issue refunds, provide customer support, sell at the door cash/credit/comp, and view real-time admission stats.
Equipment:
- Purplepass free app
- Smartphone
- Purplepass USB equipment
Equipment for events between 300 - 1,000 guests
For events such as festivals, concerts and fairs, consisting of up to 1000 guests, you might need a little more help at your event entrance.
Our professional wireless scanner is always the go to for event promoters. For crowd management and keeping traffic flow steady, these scanners are made wireless so staff can scan throughout the lines.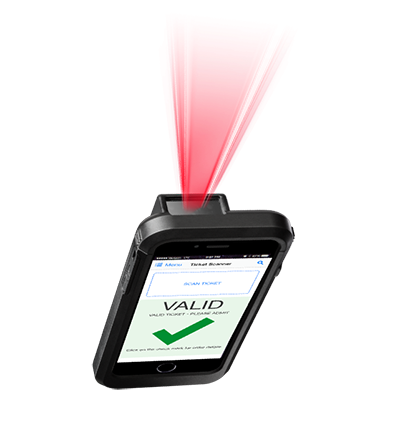 We also offer two different versions– A standard hand-held scanner and a pistol grip version which also adds an additional batterypack. Our hand-held scanners can operate for over 5 hours of constant use and the pistol grip versions can last over 10 hours of constant use.
We also offer additional external battery packs to allow you to operate continuously without any down-time, regardless of how long your event is.
Equipment:

- Purplepass Pro Scanners
- Purplepass free app
Equipment for events with 1,000+ guests
For any event that exceeds 1,000 guests, it's recommended to speak with one of our event specialists to customize an admittance plan for your gate.
Our team can craft a ticket scanning solution for your event depending on the venue layout, the number of entry gates, and staff on site.
So give us a call or email us at support@purplepass.com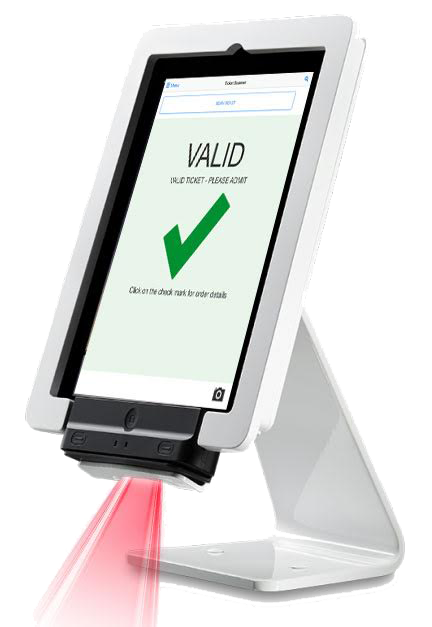 Equipment:
- Purplepass Pro Scanners
- Purplepass iPad Gear
Getting started with Purplepass
Request a free demo below to see our software
in action and set up your events!