Important Event Equipment You Will Need For Admitting Guests
Event planning requires plenty of thought and effort from concept to execution. One of the most important details to consider the day of the event is what you will need to ready your admissions gate. You will need a few vital pieces of equipment to make sure you can do everything you need to do to let guests enter the event. Make sure you have the following items on hand and in operational order before the day of the event.
Ticket Scanners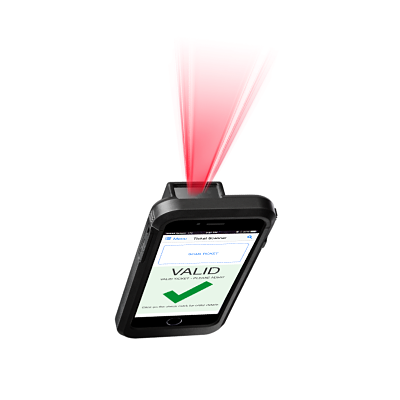 An obvious one! How else will people enter your event? Ticket scanners are used to read the barcodes that are on either a printed ticket or a digital ticket.
For this, there are a few different ticket scanners to choose from. Some are connected to the terminal, kiosk, or an iPad while others can be wireless or even connected via USB. Each has their own benefits and drawbacks, which is why you should decide which options works best for your event before the big day to minimize hold ups.
Check out this comparison blog on using built-in scanners verse wireless ones.
Credit Card Readers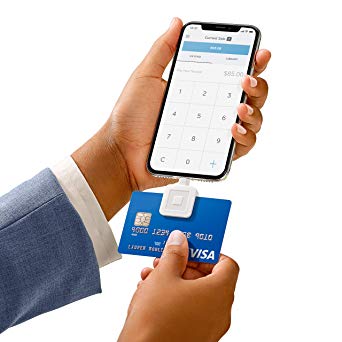 In today's society, most people use their credit or debit cards in lieu of cash due to convenience. If you want to make the admissions and ticketing process more user friendly and avoid delays, have credit card readers ready and operational the day of the event.
You can even use a portable reader from an app such as Square to make credit and debit payments faster or use a POS system for all your ticketing needs. You can also provide electronic receipts for these transactions as well as keep a log of daily activities and financial reports as you go through your ticketing software.
iPad Gear
iPad gear might be necessary for your event if you need a heavy duty ticketing terminal that you want to be portable as well. They are easy to use, wireless, battery operated, with built-in Verizon 4g internet, and have a built-in ticket scanner and credit card reader. You can keep things simple and just use the terminal for fast and easy selling that is either stationary via a heavy-duty stand or mobile via the portable hand-strap version.
POS And Box Office
If you are selling tickets online, that means you also have a box office and point-of-sale software you will be using at your admission termianls. POS systems are commonly thought of as an electronic cash register. However, they are more than just tools for processing credit cards and selling tickets. Most POS platforms allow your organization to automate common business processes with a deeper understanding of how your event is functioning like tracking your guest count and ticket sales. It can help answer questions quickly such as:
Are we at capacity?
Which seats are still available?
Who hasn't shown up yet?
What are our total sales?


Besides sales, ticketing, and status, a good POS system will keep your business running smoothly while securely processing payments. They make up a huge component of event management software systems and keep events run smoothly.
You will want to ensure it is up and running the day before the event so you have time to make adjustments and troubleshoot problems in advance. Keep support contact information handy in the event of issues during the event. If there are ticket printers at the box office have them inspected or serviced and ready to use in advance.
Cash Drawers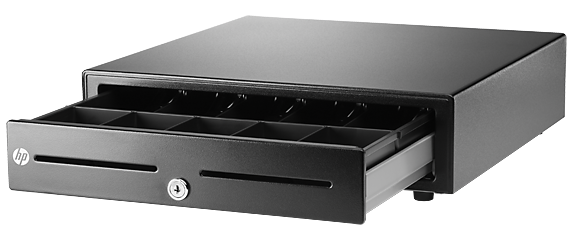 No matter how advanced we are, people still carry cash. Whether your cash drawers are part of a POS system or they are the traditional box, make sure you have enough change of each denomination and backups so you don't have to worry about making a trip away from the event gate to receive more.
It is also a good idea to select a cash drawer that has a locking mechanism for security reasons.
Receipt Printer
You may already have your receipt printer built into your POS terminal, but if you don't, you can easily purchase one online or through your ticketing software. They are relatively inexpensive and easy to operate. Just make sure you have ink and the right printing paper on hand and test it out before the event begins.
Purplepass offers receipt printers for both desktops and wireless iPads. You can print barcoded tickets and receipts for general admission events and even assigned seating.
Onsite Server
One of the key pieces of equipment you will need before the event begins is the onsite server. This server stores all of your important files and software that is necessary to run your business or host an event. You also have the option to use the cloud too, if you want to avoid the additional hardware. Onsite servers are convenient for having your information at your fingertips and being able to upgrade easily, but using the cloud may prove to more secure in the long run according to Tech Radar.
Purplepass comes equip with onsite servers that will power all of your box office terminals at your gate without the need of any internet. The onsite servers will communicate with the cloud servers to synchronize data in real-time. In the unlikely event of internet failure, the onsite server will continue to power your event's gate to allow you to sell and check in guests.
Preparation is the key to preventing delays and issues the day of the event. Makes sure you have all of your equipment ready at the entrance gate before the start of the day. It is wise to also have a plan for backups and solutions to equipment errors to minimize potential impacts and delays. For more information about event planning, you can request a free demo through Purplepass below.