The Ultimate Guide to Starting an Event Planning Business
Starting your own business may not be a big deal on paper, but it takes an incredible amount of guts, drive, ambition, and fluidity to jump up and say, "I'm going to go my own way, do my own thing, and be my own boss."
If you're at this point in your life, you may be considering starting an event planning business.
Well, we'll assume you are since you've arrived here... likely by searching "how to start an event planning business."
Today, we're going to talk you through the A-Z processes of starting your own event planning business, but first ...
What is an event planner?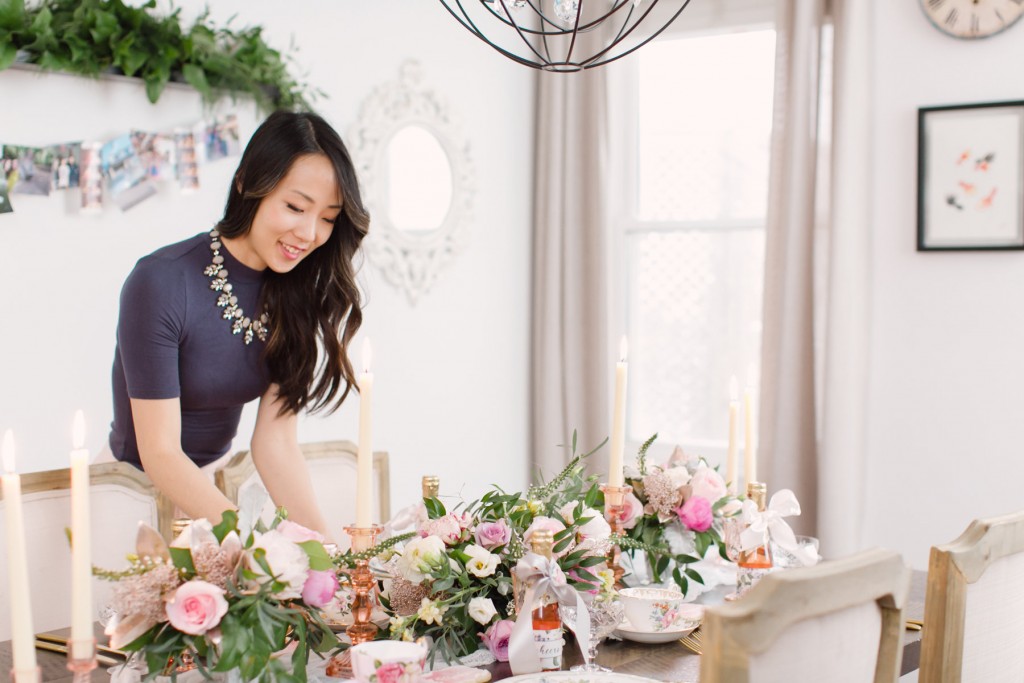 Let's start by saying this — event planning is an amazing job. Glassdoor shows the average pay at $50,000 (likely more for those who own their own business), and the job involves people, planning, details, negotiation, cutting-edge tech, and tons of challenges.
But, event planning IS NOT the same as throwing parties professionally.
The biggest mistake new event planners make when they enter the business is to assume that event planning is only about the end result (or "big picture").
Sure!
You can create an event with beautiful people attending and tons of fun music and alcohol. But, you probably won't be participating. And putting all of those things together isn't easy.
You have to create and manage budgets, find volunteers, market the event, think about branding and decor, meet with vendors, create relationships, and even handle lodging details for participants.
There's a ton of detail-oriented work that requires incredible organization capabilities and plenty of people skills. In addition to those, event planners must:


Negotiate with vendors
Book venues
Sell tickets
Overcome marketing obstacles
Follow tech trends
Implement tech
Deal with talent
Have management skills
Develop team-building skills
Gret communication with teams/staff
and more!


If you're reading this and thinking, "that's exactly what I want to do!", you're in luck. We're going to give you the starting steps you need to build a successful event planning company.
Let's jump in!
Step 1: Get experience
First things first — you need experience.
Yes!
This can be the most challenging part for some of you. After all, how do you get experience event planning... before you're an event planner?
It sounds like a chicken-egg scenario, right? Don't worry! It's not as hard as it sounds. We wrote an entire post about it here.
Check it out.
You definitely need some experience for two reasons.
You need to know exactly what you're doing.
You need networking.


We recommend taking a job as an event planning assistant or even a volunteer to get started.
These opportunities exist (you can check out our volunteering post to see some places where you can sign up.) You just need to find them and get out there and apply yourself.
Step 2: Understand your strong and weak areas
When you run a business, you have two options.
Work on your weaknesses
Hire for your weaknesses


Since most of you reading this are probably just starting out, number 2 may not be an option.
This means working on your weaknesses and focusing on them instead of ignoring. So, here's the question — what do you just plain suck at?
Are you bad with people? Are your math skills lacking?
Does your idea of organization deserve to be on the TV show hoarders?
Figure out what you're really good at, sure. But definitely figure out what you suck at. Once you know what you suck at, work at it. Try to get better.
Or, don't offer those services until you hire someone who can handle them and make you look good!
Step 3: Get certified or take a course
Certification isn't required to be an event planner, but it really helps.
Would you trust an uncertified mechanic to fix your car?
Would you trust a doctor without a degree to operate on you?
Having a piece of paper that shows experience is a big deal to a lot of people who are putting their trust in you.
Luckily, we wrote an entire post about the best certifications here.
But, you may be looking at a different one. That's fine! Just make sure that the certification is legit and that it doesn't cost too much.
You can also go for a degree.
But that's the more expensive option.


Step 4: Create a business plan
Business plans are essential for almost every business on the planet.
They provide direction and give you a clear-cut set of goals. SBA.gov actually has a great business plan outline.
Here are the core sections you need.


Executive Summary
Company Description
Market Analysis
Organization and Management
Service or Product Line
Marketing and Sales
Funding Request
Financial Projections


But, let's be honest — half of those don't fit within the scope of event planning. So, let's change it up a bit.


Description: What kind of event planning business are you? Keep it short and simple. "Purplepass helps event planners sell more tickets using cutting-edge software, best-of-breed resources, and creative strategies" - something like that.


Goals: Want to be the best event company for tech? Looking to make some beautiful weddings happen? Want to create killer concerts? This is where you detail what your goals are (think big scope goals).


Organization and Management: What kind of structure do you have? Are you relying on volunteers or do you have paid staff?


Services: What do you offer? Packages? For event planners, this section is lengthy. After all, you provide vendor support, sales, marketing, decor, strategy, operational support, etc. You want to be the total package.


Target Audience: Who are you going after? Is it businesses or consumers?


Sales and Marketing Strategy: What are your marketing and sales plans? Do you plan on using Facebook, Twitter, or other platforms? Detail your strategies here.


Finances: How do you plan on paying for all of this? How big of upfront costs can your business handle?Here you should also create your overall budget plan.





Step 5: Do some legal paperwork
Did you really think you were going to escape the boring legal stuff?
Think again!
Here are a few things you'll have to do:
Check with trademark offices and create a name
Create an LLC or incorporate your business
You'll need a Federal Tax ID (though we're sure you would love to skip this part)
Make sure you have the correct licenses
Try to create a line-of-credit with your new business


Plus, you still have to check up on employee laws, local ordinances, and any unique laws or taxes that may be applicable to your line-of-business.
Step 6: Assess your finances
After you've successfully created a business plan and got your legal ducks in a row, you need to understand your finances.
Did that line-of-credit pan out?
Or do you need to lean heavily on sponsors at first to get started?
Either way, you should check out our post on scoring sponsors. It can be a boon for your business.
Step 7: Create a marketing plan
We know what you're thinking!
You've already created a business plan... now you have to create a marketing plan?
Yup!
No one said this would be a joy ride. But you need to make sure you're making smart decisions. Your marketing plan will help you keep your marketing goals aligned.
Typically, marketing plans comprise the following.


Step 8: Start networking
Now, it's time to start networking. Join those event planner Facebook and LinkedIn groups, start participating in event planning... events. And definitely master the art of LinkedIn.
85% of ALL jobs are filled through networking. In other words, get out there and get to know people! If you're a non-profit, networking is even easier!
Step 9: Leverage your first client
Once you finally score your first client (this part may be a grind), you should immediately leverage them to get more clients. You have a case study now!

You should also see if their friends need events planned.

Treat your first clients like royalty. Once you get bigger, you can start getting picky with your clients (and you should!)

But when you first start, take everything that comes your way, and give them the best possible event. You can even consider working for free... but you should save that as the nuclear option.
After you go through each step, you should be on your way to starting or already having your event planning business up and running.
For other question regarding the planning industry, you can subscribe to receive monthly tips and hacks to help you through the year of planning.

Good Luck!!