Purplepass Waives Service Fees on Donations during COVID-19 Pandemic
During these challenging times, Purplepass is offering promoters the chance to set up and collect donations for their organizations online without service fees.
Because of the current pandemic, COVID-19, almost all upcoming events have been cancelled, projected revenue loss and companies struggling for income. We want to help by extending this offer over the next 90 days with zero service fees.
To take advantage of this offer, promoters need to use a merchant account or PayPal, as Purplepass cannot do processing for this case.



How to switch to your own merchant account


Log in to your Purplepass account

Select Settings in the top right corner

Select Merchant Account in the left navigation bar

Select Use your own merchant account or Use PayPal to process credit card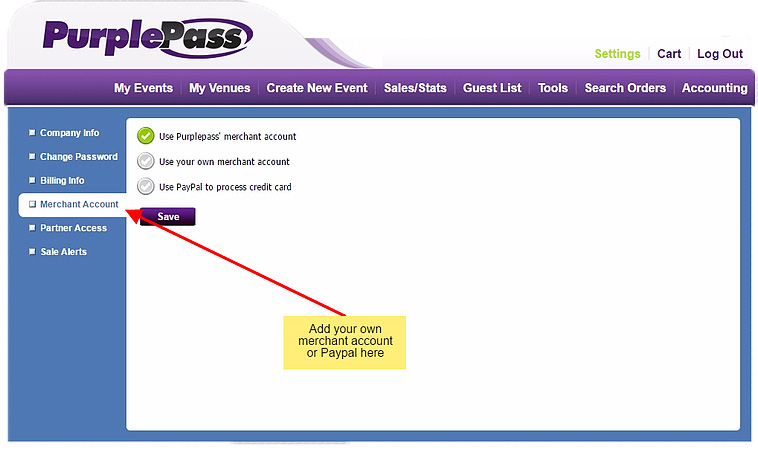 How to create your donation page
Creating a page for donations is just like creating an event.
Log in to your Purplepass account and select Create New Event
Select One Time Event
Add your basic information, how long you're accepting donations and why you need support
Once you get to the Ticket Pricing and Options section, select Donation as your ticket type.
Note: you can set a minimum amount that must be donated if preferred.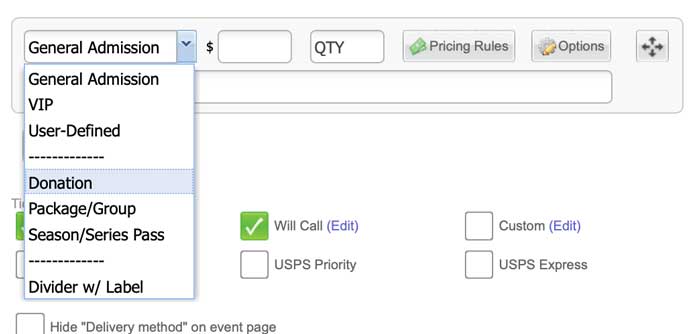 Finish filling out the rest of your page details and post your event.
Once your donation page has been created and published, you can embed it directly on your site using the Purplepass widget tool.
How to create your ticket widget
Your widget tool allows you to sell tickets directly from your website. For this case, people can donate directly on your page.
Log in to your Purplepass account and select Tools in the top navigation bar
Select Ticket Widgets in the left side bar
A page will pop up allowing you to customize your widget and assign which event customers can buy tickets for. Note: make sure to select your donation page as the event.
Once your've finished customizing your widget, select Generate Code on the right side of the page
When the code is generated, you can copy and paste it into your web page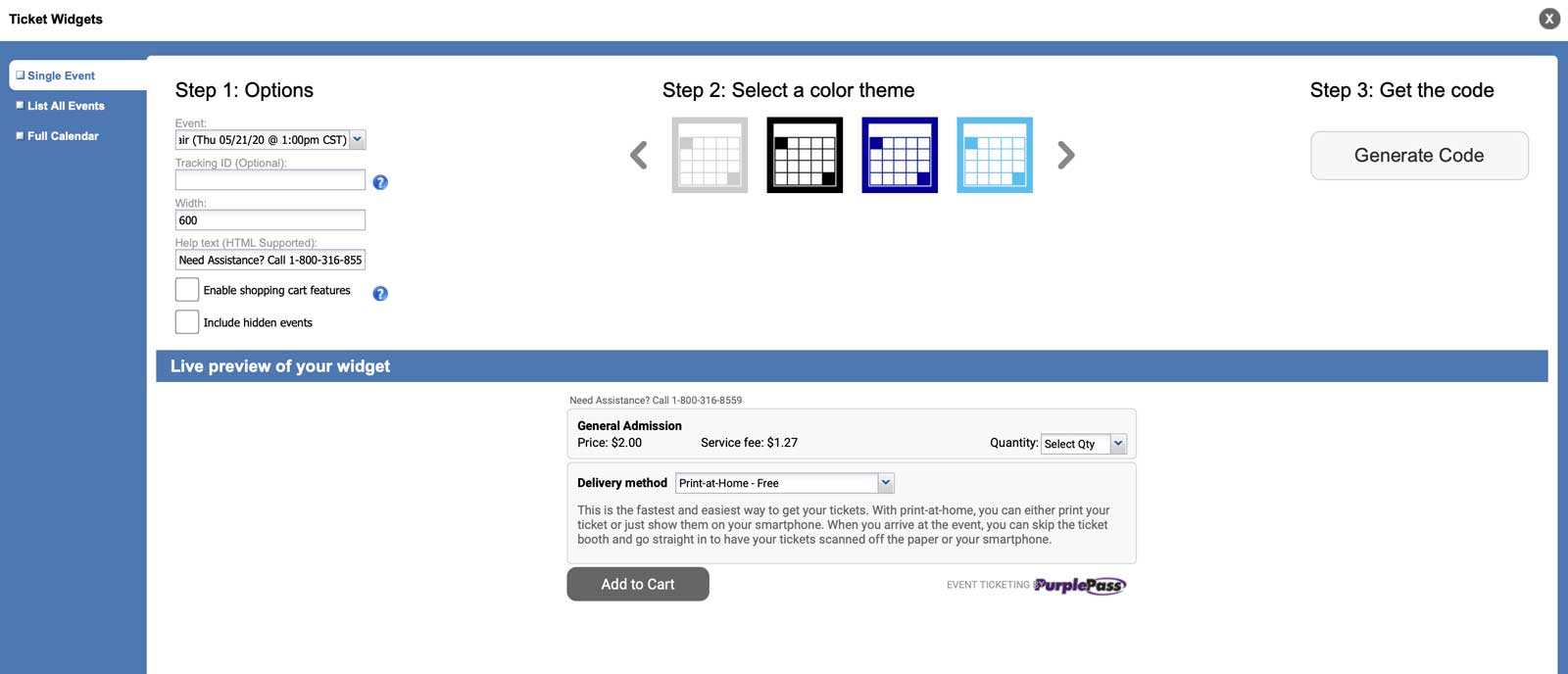 Instead of setting up a GoFundMe page or using other donation collecting platforms, we recommend sticking with Purplepass for collecting donations as your customers will already be familiar with our system.
With a secure and fast way to collect funds, you can make it easy to receive donations.
Instead of managing a guest list, you can now use your list of donors to reach out to later, extending your gratitude and thanking them for their support via email, direct mail, etc.
Avoiding any service fees
Before going live, send a confirmation message to support@purplepass.com so customer support can confirm that your account is exempt from all service fees.
Tips for encouraging donations
If you'd like to give your donors a little incentive, try offering tickets with donation packages or sponsorships.
For example, select the Silver Sponsor package for $50 donation and receive 2 tickets good for any upcoming event. For help on creating different packages and tiered donation options, contact us at support@purplepass.com to get started.


We also recommend the following for collecting donations:
Create a newsletter or email past attendees notifying them that you are now accepting donations and explaining why you need their support
Show people how their donations will make a difference
Encourage people to share your donation page on social media
Post a link or use a ticket widget on your company website

We understand this is a very difficult time for businesses all around. As we navigate this situation, we at Purplepass are constantly searching for new ways we can help our promoters as events continue to get cancelled. We will continue to keep you updated on the latest news, changes, and how you can better manage your events through Purplepass.
If you have any questions, please don't hesitate to email us at support@purplepass.com as we are available to our customers 24/7. Thank you and be safe; we will get through this.