How To Run A Successful Webinar In 6 Steps Or Less
A webinar is an online class session or a virtually conducted seminar, developed to educate the participants on a clearly defined and concise topic. Even though the objectives of a webinar are similar to those of a seminar, everything about them from beginning to end needs to be organized in a different way, because they are delivered online.
Before a company can successfully plan out webinars, the staff needs to have a thorough know-how of the digital means of marketing these sessions, a properly developed digital platform to host them on and an online mechanism for collecting data and analyzing the results.


1. Collect Registrations
The first thing you need to do for running a webinar is collect registrations. For this, you would need to run a marketing campaign to promote it across various digital channels, such as social media, emails, landing pages and podcasts. You would need to start your promotion campaigns at least a month before the targeted webinar date.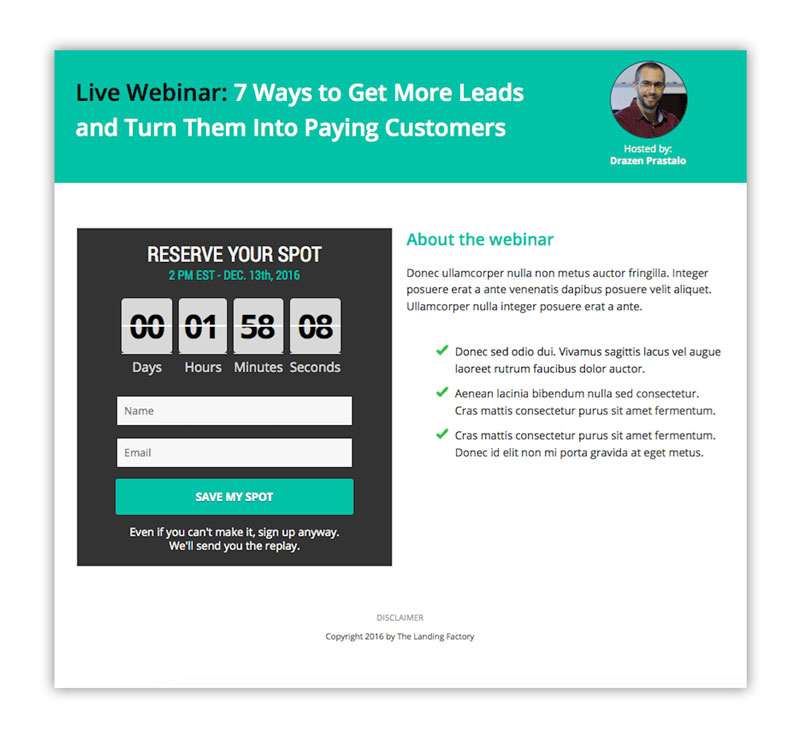 To avoid any hiccups in your digital campaigns, it is good to keep a full-time web developer with you who can take care of any last-minute glitches occurring on your site or landing page due to the sudden increase in traffic closer to your event date.
2. Prepare the Content
As you see registrations pouring in, you would need to prepare, streamline and revise the content that you want to deliver through the webinar. Whether it's about introducing the features of an upcoming product, the scope of services your firm offers, information on an app upgrade, discussion on an edubirdie review, or just simple tips and tricks on an aspect of life, make sure that the content is well-prepared, structured, descriptive; think of it like creating a script.
Some people like to build their content from scratch, while others use a keyword planner tool, an assignment writing service, or Investopedia to get started. Whichever method you use, it is best to always include some statistical facts and figures, indications from scientific research, and opinions from industry experts to add to the credibility. You may also want to use tools like plagiarism checker, content analyzer, essay writing paper service and automated grammar checker to proofread and reassure the quality of your content makes sense.
3. Go Live
Delivering a webinar requires a special skill. Even though the audience is not in front of your eyes, present the content as interactively as if every participant is sitting in the same room as you. If you speak as though you are just recording a lecture, your audience might lose interest within the first few minutes. To make your audience feel more involved, it is better to have a live chat alongside the session, so that participants can type in their questions or comments as they occur in their minds.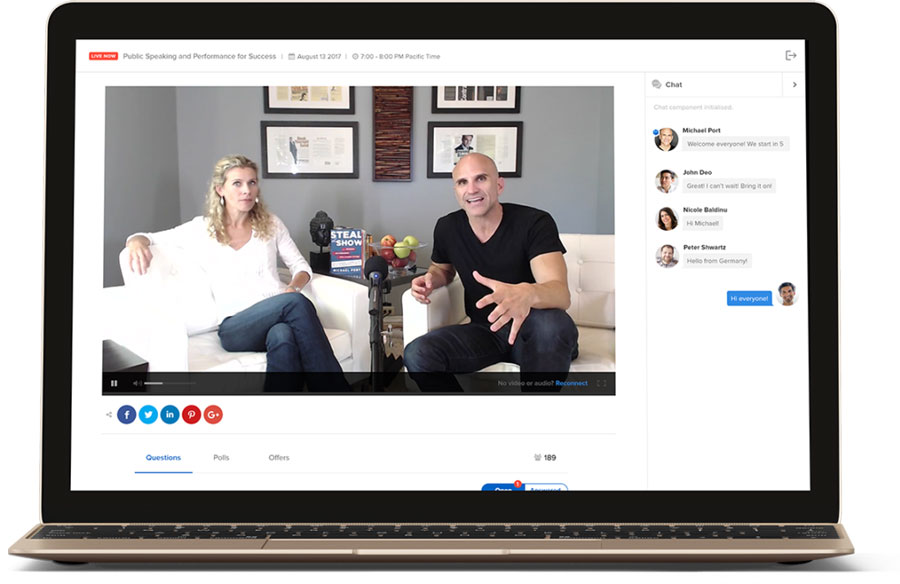 4. Maintain the Flow
Make sure the person delivering the webinar is fluent in his/her speech and well knowledgeable on the topic at hand. He/she must have a pleasant personality and voice, and a friendly nature that enables him/her to speak in a candid manner. Get the content prepared by a professional assignment writer, and delivered or spoken by a proficient public speaker, as someone who is good at content writing may not be too good at speaking or presenting.
The speaker should also be a master in the language the webinar is in, but use simple words to convey the message to every layman who is there to attend. If somebody asks a question that the speaker cannot answer, he/she should be able to say, 'I don't know' or, 'I'm not sure'. Ignoring questions or bluffing around in the answers is not a good idea, as you want to keep your audience engaged over a long run.
5. Follow Up With the Audience
One of the most important aspects for any event, including webinars, is to follow up with the participants to collect data and feedback from them. You want to make sure that everyone who attended your webinar is either satisfied with what they got out of it, or able to tell you any shortcomings that left them unsatisfied. To collect this feedback, you should create a post-event marketing workflow to go live after your event. Learn how below.
This can include sending a follow up email to all attendees the next day, or a link to the recorded webinar for them to go through again as a reminder of your offerings. Keeping in touch with users, customers or attendees never goes to waste. Their comments can help you see your services or output from their perspective, and make improvements for future events and strategies. Research on why you must follow up suggests that if you give up on your customers after the very first meeting with them, you would lose on 98% of your sales.
6. Measure, Analyze and Report
According to a research report on content marketing, a concrete way to measure the success rate of your webinar is to check how many people took the desired action of the whole campaign. For instance, if the objective of the webinar was to drive traffic to a particular webpage, you can check analytics on how many people clicked on the link provided at the bottom of the webinar video and promoted during the session. There are many online analytical tools available online to measure web traffic generated through such efforts. You can then report the results by plotting the costs incurred in preparing and promoting the event against the traffic driven, or even against the actual conversions made.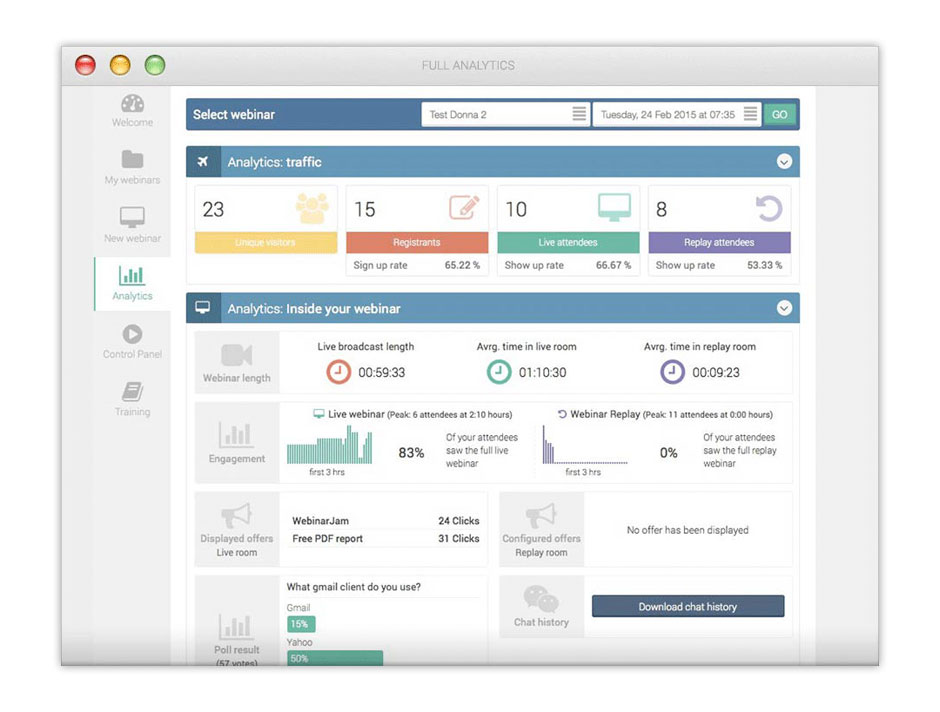 If everything is done in an organized fashion, taking maximum benefit of your digital marketing skills from the beginning to the end, your webinar will succeed and bring in fruitful results. You can then use the analytics and feedback that you get from your first webinar to make the second one even better. Good luck and have fun with it!
---
Author: Justin Osborne


Justin Osborne is a writer at assignment help and A-writer, he loves to share his thoughts and opinions about education, writing and blogging with other people on different blogs and forums. Currently, he is working as a content marketer at paper writing service and Best Essay.