Networking During a Virtual Event: 7 Best Practices
Virtual events are increasingly becoming more and more a part of our lives. Although they do not provide a personal networking experience like that of physical trade shows or conferences, they still hold ample networking possibilities.
Virtual events allow individuals to share information without investing a lot of time and resources in attending the event in person. However, as a fairly new technology, most attendees might have trouble unlocking the full networking potential of virtual events.
In this article, I share seven networking tips that can help attendees make the most out of virtual event networking.

#1 Establish networking goals
Before getting into any professional event, you should have clear networking goals. In a physical conference, you can't just walk up to anyone without a plan. The same applies to virtual events. You should give some thought about the kind of people you want to connect with.
Virtual event networking requires a clear intention and plan, so start by preparing a list of what you want to achieve by the end of the event.


Who do you want to target?

Why are you attending this event in the first place?

What do you want to achieve from this event?

What do you hope to walk away from this event with?

Are you looking to partner with individuals with a specific skill set?
Answering these questions will help you know where to focus your networking efforts.


#2 Identify potential networking targets
Most virtual event organizers provide a forum where attendees can connect and know each other a couple of weeks before the event begins.
Whether they're using an event guide or app to provide access to the attendee list, you can leverage this list to connect with other attendees. Normally, the list contains fully-enriched profiles, including the participants' full names, email address, phone number, social profiles, company, and designation.
You can use this list to identify professionals you'd like to connect with in advance.
Once you've identified your networking targets, connect with them via LinkedIn. Doing so allows you to set up a strong foundation for lasting professional relationships with your client even before the event.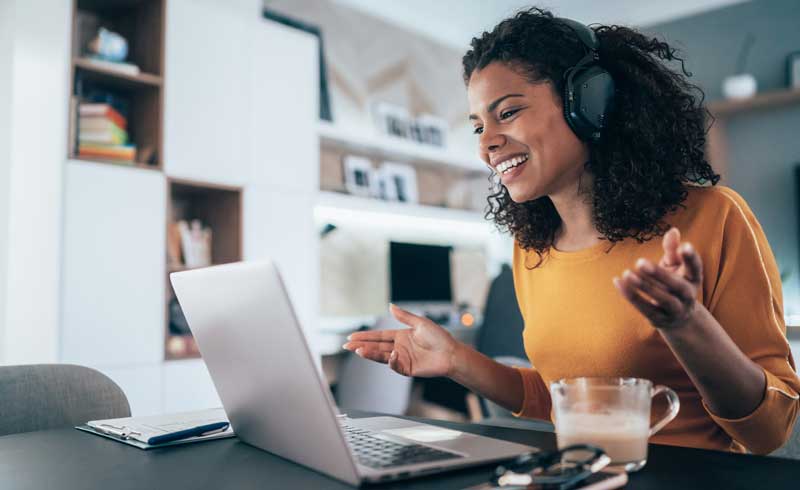 #3 Prepare a short introduction of yourself
Most virtual events begin with a chat or an icebreaker as active participants wait for all attendees to join the event. All participants are given a chance to introduce themselves.
The easiest way to ace the introduction moment is to prepare a brief introduction of yourself before the event begins. Ideally, you can craft two or three short sentences that concisely describe who you are, your professional experience, and your goals.
With a well-prepared introduction, you can perfect what to say without succumbing to the pressure of thinking about something on the spot. You can also copy-paste it at the beginning of each chat when asked to introduce yourself.
Remember that the brief intro before the event provides a great opportunity for engaging with people whom you share similar interests. While you might not have a complete conversation around a topic at this time, you can certainly engage with others by listening and interacting with them.
#4 Actively participate in the event
When you attend a virtual event, do not just watch presentations from other participants. This makes you feel secluded, which, in turn, limits your networking opportunities. Instead, get involved by joining other attendees in discussions, participating in pools, Q&A's, trivia, or any other activity designed to improve the shared experience for attendees during the event.
Just like in-person events, the success of virtual events depends on the collective input of participants. So, do not shy away from initiating a relevant discussion or pointing out challenges around a subject that resonates with most attendees.
You can even prepare a couple of open-ended questions that can spark a conversation by generating insightful responses.
Virtual event networking is a chance to connect with peers, ask questions, discover new trends, and build productive relationships, so always strive to get the most out of it.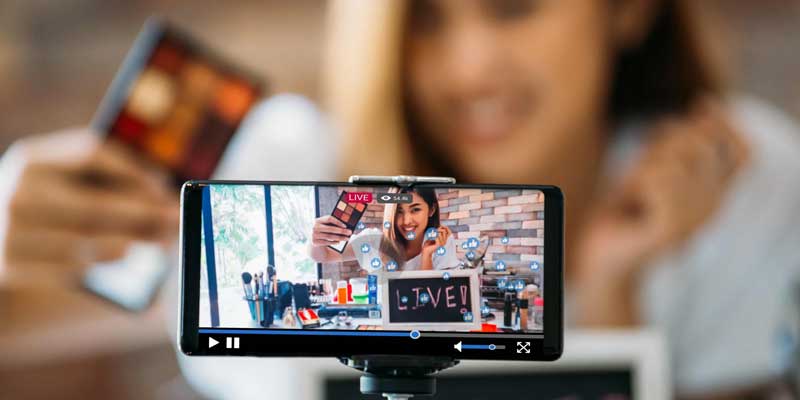 #5 Add value to conversations
During virtual events, attendees have tons of opportunities for contributing to conversations or even better, making their presentation.
This is an opportunity you should capitalize on if you wish to expand your network. For the best results, make sure you present valuable information and share opinions that have an impact on the participants. The aim is to give attendees a reason to connect with you, so be sure to offer some actionable tips or takeaways at the end of your presentation.
When engaging in conversations on the event discussion board, consider sharing informative articles, blog posts, infographics, or any other engaging content regarding the subject.


Tips for preparing conversational material:
Research/know the topic ahead of time
Find helpful infographics or images you can present
Offer helpful resources online for people that want more
Create blog post related to the subject that you can present or share
Prepare questions or concerns you have about the topic
#6 Position yourself as a resource to others
One of the best networking tips in any virtual event is to focus on how you (or your services) can help other attendees. This starts by listening carefully to all attendees, asking questions, and following the conversation.
If someone raises a concern or voices a need that you can help address, do not be afraid to table your solution. Offering help is incredibly important since people will have a compelling reason to view you as a resource. If you're discussing a public-facing matter, ensure your opinion positions you as an authority in the subject.


#7 Follow-up with connections
Networking with new connections should continue even after the virtual event. Some actionable ways of cultivating relationships with people you meet through virtual event networking includes:
Responding to post-event calls and attending any meetings set up during the virtual event

Searching hashtags or mentions of the event on social media to connect with individuals talking about the event

Emailing your event contacts and appreciating them for their time. During this time, consider initiating further conversation

Connecting with peers on professional networks such as LinkedIn. Be sure to reference all connection requests to the virtual event

The bottom line here is to keep your relationship with new connections alive by keeping in touch even long after the event.

To conclude
Expanding your network is one of the main reasons why people attend virtual conferences.
While a virtual event may not create a personal touch or connection like the in-person event, it offers a great opportunity to interact with multiple personalities, gain valuable knowledge, and cultivate your network.
Now you know how to engage others and build new connections, feel confident to attend more virtual events and get the most out of your networking efforts.
---
Author: Adela Belin
Adela Belin is a content marketer and blogger at Writers Per Hour. She is passionate about sharing stories with the hope to make a difference in people's lives and contribute to their personal and professional growth.
Find her on Twitter and LinkedIn.