Cinco By The Bay Is Back And Ready To Celebrate!
Bask in the sun, take in the views, experience the culture, live entertainment, food and more! You've guessed it, Cinco By The Bay is back and more exciting than ever; celebrating and honoring Mexican heritage, history, art and culture. It's a day featuring Mexican cuisine, Agave Spirits, music, entertainment, arts and food – all surrounded by the stunning San Diego Bay at the Embarcadero South on Saturday, May 4, 2019 from 12 to 8 p.m.


iHeart Media presents an event where guests can experience every sensation; sights, sounds, tastes of Mexico right here in San Diego, California. Everything you might expect from such event, they've got it.
Authentic Mariachi bands, performers and constant entertainment throughout the day!


What about drinks?? Of course, how could I forget a little event called Tequila & Mezcal Tastings!
Guests may enjoy one of the four tequila and/or two mezcal brand or beers.
Or take in the view as you enjoy an Agave craft cocktail, or sip and savor one of the four Tequila varietals: blanco, reposado, anejo, and extra anejo.
Brand and industry experts will be on-hand to discuss and educate guests during this experience.
Agave spirit and cuisine experts explore the "Spirit of Mexico" with informative and educational sessions throughout the day from the Agave Spirits & Cuisine Stage.To pair with your drinks, you can also expect your favorite Mexican food delights and delicacies.

Event Details:
Must be 21+ to attend the event.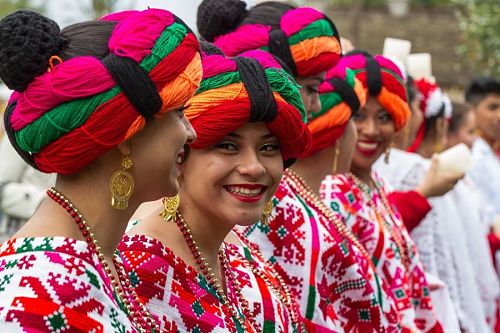 Time:
12:00 pm to 8:00 pm (Doors open at 12:00 pm)
Price:
General Admission: $10.00
VIP: $125.00
Tequila and Mezcal Tasting (12 to 4PM Only): $25.00

Venue:
Embarcadero Marina ParkSouth
200 Marina ParkWay
San Diego, CA 92101
Cinco By The Bay is produced by iHeartMedia of San Diego radio stations: 101.5 KGB, Channel 93.3, Rock 105.3, Star 94.1, JAM'N 95.7, NewsRadioKOGO, and XTRA Sports 1360 AM.