A Ticketing Solution for Food and Taste Festivals
Everyone shares the love of food, I think it's safe to say we all agree with that. That's way taste events are becoming more and more popular, a chance to bring a community together by their common love.
Guess what, here at Purplepass we share that passion of exploring the different tasting events and showcasing the best food around the world.
We've had our fair share of ticketing for different taste events whether it's wine and gin, or cupcakes and pasta! We've done it all!
Here are a few of our favorite taste events and how they were able to take their foods to the next level of amazing!
Check registration off your list
Request a demo now to set up, create and start selling
tickets with Purplepass. An all-in-one event
management hub.

The Annual San Diego Mac n' Cheese Fest comes every year bringing the best mac n' cheese dishes from top chefs and restaurants around where later they will be judged and one crowned the winner, the ultimate mac n' cheese champion.
One challenge a foodie event such as this one faces every year is the amount of attendees. Everyone wants to try the best pasta in their town!
By using Purplepass's box office terminals with connected scanners and real-time stats, they are able keep track of the number of guests as they entered the event in real time.
We also offer on-site help per request if an event this big feels like they need more professional help at the gate. Plus, we get some yummy mac n' cheese.
Why wouldn't we be there?!
"The Purplepass team was a total asset to our operation by allowing us to focus on the event and customers, while they handled everything regarding check-in and ticketing for the festival."
"It was great to know they had their own trained staff and specialized scanners that made the lines move swiftly for our 2300+ guests. I look forward to working with them every year because they always ask and inquire about our event, making sure they know all the details pertinent to their area of responsibility."
- Juan Ortiz, Event Coordinator of San Diego Mac n' Cheese Festival
See Mac & Cheese in action!
Check out our client spotlight on the Mac & Cheese
festival and how they incorporated Purplepass.
Our upcoming event, Scottsdale Culinary Festival, will take place Saturday, April 13th in Scottsdale, Arizona to show off their tastiest fundraiser with iconic flavors of Scottsdale the valley for one big celebration.
For their event, they are offering a variety of different ticketing packages for this multi-event. By using Purplepass, we give them the ability to customize their ticketing options until it's perfect for what they need.
Here are the ticketing packages they are offering:
General Admission Saturday or Sunday
General Admission + Craft Beer Garden Access
VIP Experience including all festival specialty areas for Saturday, Sunday or both!

They also plan on using our mobile box office to sell tickets at the gate. In the past, we've ticketed for a wide variety of their taste events such as The Brunch Club, Best of the Fest, Cooks + Corks, and more!
Last year, the Scottsdale League for the Arts distributed the money to 42 local arts organizations, including a community theatre, a children's theatre, an art museum, a historical society, and a music school.
The average Scottsdale-area resident might not get as many benefits from the festival as local artists, but the foodies sure enjoy themselves -- and there are a lot of them.
About 30,000 people attend each year.
Food is all about the flavors and overall presentation, you want it to stand out, so why not do the same with your ticketing?
An option food festivals take advantage of is our full color ticket stock.
You can upload your own full color custom artwork on the front and even upload an additional image to be printed on the back.
A great use for this includes adding company logos or even sponsors.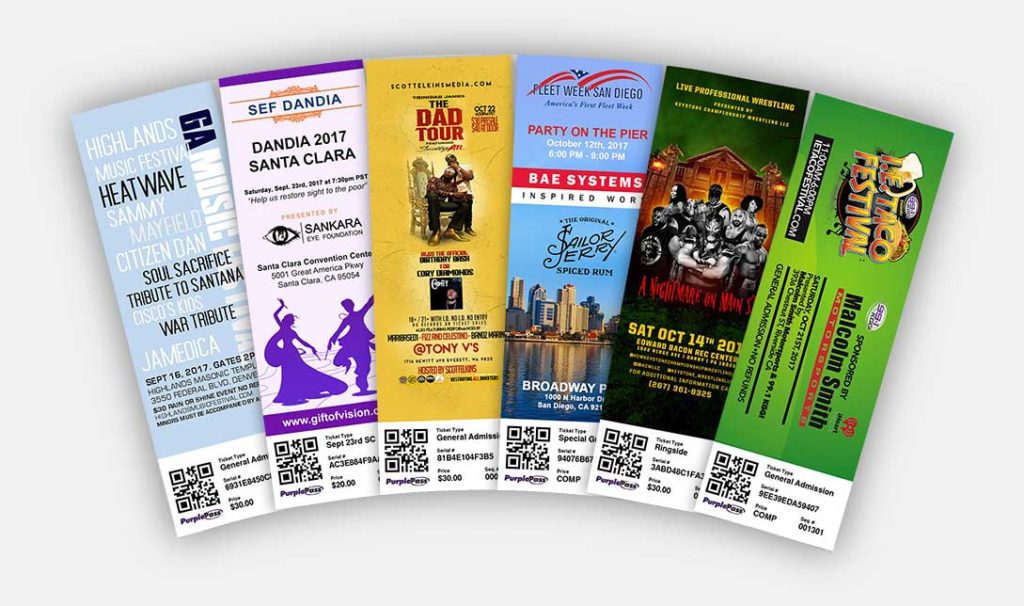 All full-color tickets have unique bar-code serial numbers, sequential tracking numbers, are printed on very highly quality heavy weight paper, and you can choose whether or not to have the stub perforated. One of the best aspects of our full color ticket stock is the minimum order – Only 30 tickets!
This gives you the freedom to order fully custom tickets for all of your events, regardless of the size.
Looking for some fun foodie events and ideas?
Check out these other upcoming events we are ticketing and how they are turning their flavors into an experience.


The Geek Bowl is able to offer food and drink add-on purchases before their guests get to the actually event!
Here is what they are able to offer with our merchant modes and ticketing options:


Food tickets:
*Access to Street Taco Bar and Slider Stations
*Premium Bucket of Beers
*Domestic Bucket of Beers
*Sparkling Wine
*Pino Grigio
*Cabernet Sauvignon


All these ticket add-on deals are not available on site, which encourages guests to purchase beforehand and eliminate the lines once they arrive.


Drinks are food right?? Or at least they taste good.
The Winslow in Manhattan, New York is taking happy hour to a whole new level by creating personalized gin clubs; Listoke, Hendricks, Corgi, Bulldog, you name it!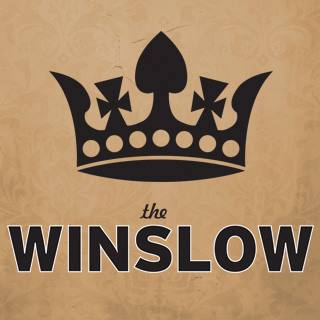 Through their advanced, online ticketing options, a guest can skip the ticket booth and go straight in to have their tickets scanned on their smartphones or paper. From there awaits your cocktails!
As you can see, Purplepass features a variety of food and taste events anywhere from small gatherings to large, sold-out festivals because people gotta eat!