6 Ways To Prepare For A Safe Event
Event planning involves multiple facets of logistics and preparation, but the main priority as an event planner should always be safety.
A safety plan should be devised and fine-tuned as the event is being planned. Before the event, make sure that there is a firm protocol in place and ensure everyone is well-informed and prepared. Keep reading to discover 6 ways to prepare for a safe event.
1. Pre-Planning
Begin your safety preparations before securing the venue and the vendors. Identify what risks may be presented at the event you're organizing and any broader threats that can pop up at any place or time.
For example, you not only need to have an emergency plan for weather events and active shooters, but you must also plan for disorderly guests and accidents both large and small.
Your pre-planning should comprise of the basic protocol for these potential threats and adjusted appropriately as you secure the event space and develop security and safety concerns regarding the venue.
2. Know The Event Space
After securing an event space, it is important to familiarize yourself with all the exits and features of the space.
Create a map, if one isn't supplied, that can be used for not only safety procedures, but can also assist guests in finding key areas in the space.
Having this knowledge is also useful for assigning vendor spaces in a way that allows for easy entrance and exits and smart floor plans for everyone in case of an emergency.
3. Hiring Qualified Security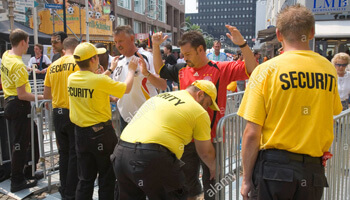 Maximize safety and response time by hiring security team members who have proper qualifications and background in events.
Some criteria to look for includes experience, previous job performance and references, physical ability, and special qualifications like previous
military or police force service.
Background checks are also advised for events with high attendance and important guest speakers.
4. Pay Attention To Details
Points of interest to focus on include lighting and placement of electronics and cables used for sound systems and other vendor accessories. Focus on minimizing fall risks and draw attention to potential threats with proper signage, paint and barriers if necessary, no matter how obvious they may be.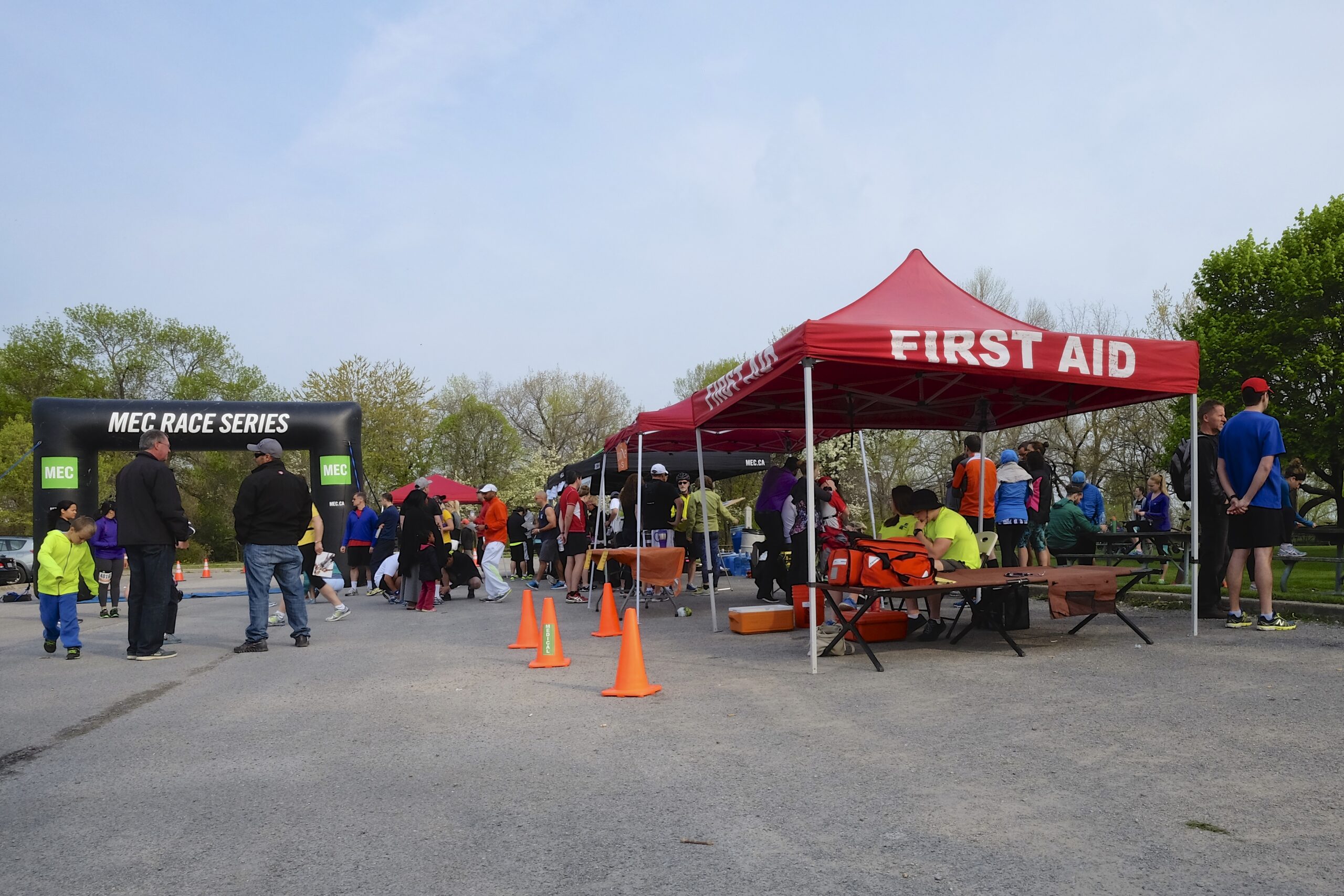 You may even want to designate a first aid station with a qualified professional available should an emergency or small accident arise.
They can help stabilize the situation and injured guests until the proper medical help can arrive. This may also be a requirement for your insurance policy or venue depending on the type of event.
5. IT And Cyber-security
Today's events incorporate modern technology and require the help of IT staff and Cyber-security teams to manage date and enforce protocol. Appropriate measures range from using WIFI encryption to staying compliant with the Data Protection Act.
Information about individuals who attend the event must remain secure and any issues with security and computer systems should be addressed immediately.
6. Create A Physical Protocol Handout
After the details are fine-tuned and the event's safety is addressed accordingly, a physical protocol handout should be created and given to security, vendors, volunteers and event planning staff. There should even be copies available for those who are attending who specifically request the information or provide it at the information booth if applicable.
This handout should include a map of the facility, a schedule of the events, a safety plan, exit points and important contact and emergency information. The handout should serve as a guide to prevent confusion and miscommunications if an emergency arises.
If you are planning an event, always keep safety in mind and make it a top priority. Things can go wrong and it is important to have a good plan of action in place to handle the situation appropriately.