5 Things to Consider When Planning a Virtual Tasting Event
Virtual tasting events have gained in popularity in recent years. While some of this uptick results from the coronavirus pandemic, their busy schedules as they balance commitments, and their desire to network or interact with audiences in new ways and with broader geographic boundaries.
Similar to a wedding, graduation, or other special event, a successful food or wine tasting event requires rigorous planning. Holding the event virtually or as a blended in-person/online experience adds to the amount of preparation required. Scheduling and holding a virtual tasting on short notice may leave a sour or bitter taste for the participants or, even worse, no taste at all if the selections cannot arrive as scheduled.
The five steps listed below offer a roadmap to planning a successful virtual tasting event. Each step offers things to consider at that phase of the process. Whether you are a novice event planner hoping to expand your business opportunities or seeking new ideas to refresh your presentations, you will find helpful information in these steps.
By focusing on planning, logistics, and the importance of marketing throughout the event, you will show the skills necessary to create a successful remote tasting event.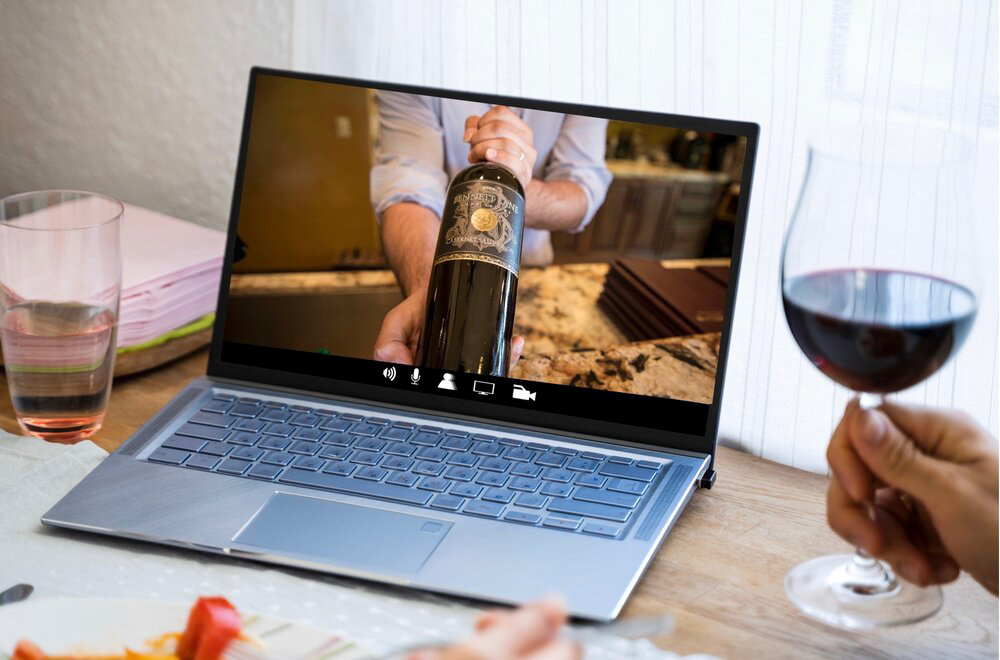 1. Do your homework
The first step in planning involves market research and doing your homework. While an invitation on a social media platform may generate interest, you want your event to stand out and capture interest. Ask yourself specific questions.
Below are a few necessary starters, and others will follow based upon how you answer these:
What type of event do you want to hold?

What type of food would it involve?

Do you plan to focus your virtual event on a local area or specifically defined population -- such as a fundraiser for members of a certain non-profit organization -- or do you plan to open this event to a broader, geographically diverse audience?

If you plan to use this event to expand your event planning and promotional activities into a new market, have you performed sufficient research on the area to find out potential competitors or other obstacles that may exist?

If you are just starting your event planning and promotional efforts, have you already cultivated a successful relationship with local resources, such as your post office, other shipping companies, food and spirits suppliers, and others on your logistics supply chain?


Answers to these questions will dictate the best direction to take as you plan an event.
If you work in partnership with a business or non-profit, have you spelled out expectations in a contract?
May purchases of the items used in the event be gained with a tax-exempt certificate from a co-sponsor or other organization?
For the rest of the planning steps below, if you manage this event yourself or as an independent contractor, most or these responsibilities fall upon you. If you offer the event in partnership with others at another entity, some steps may take place with shared responsibilities.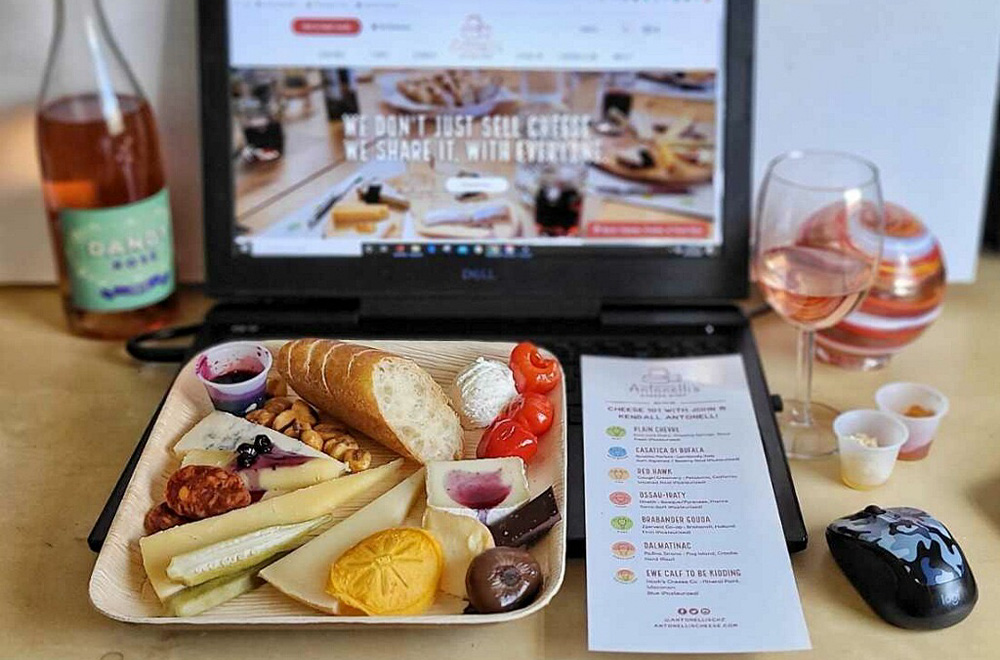 Selecting the guests
If planning with an organization, the guests may be selected from a proprietary membership list. If done on your own, decide whether you wish to market this virtual tasting to a select audience, or invite a broader audience.
Each option offers benefits:
(a) The select audience may include people that have a strong relationship with you and can help expand your network.
(b) A broader audience will allow you to reach people beyond the immediate connections of your present network. You may select a balance between established and new members, but also consider any restrictions you must place on participation, such as the obvious prohibition on those under drinking age sipping wine and beer.
Develop an impactful theme
Similar to a catchy book title, you want the name and theme of your event to stand out from other events taking place. Use an eye-catching title.
If you are coordinating for or partnering with another party, be prepared to justify your flashy, attention-getting title and theme if a stodgy board member suggests something dull and dusty. Craft effective hashtags, evaluate the best social media lists for promotion if not limited to a particular group or membership, and think of ways to build interest in prospective participants.
Set the best time (consider the audience or do multiple tastings)
If you hold this virtual tasting event yourself, select a time when most your audience can take part. If creating this event in partnership with other parties, be prepared to offer suggested times if they have uncertainty.
For example, if a museum support group holds quarterly pot luck suppers, planning a virtual food tasting experience might fit perfectly in an already established window of time. A wine or craft beer tasting, however, might need another time, since this virtual experience would provide a different type of experience for members coming together virtually.
Those planning the event themselves may use an online app to determine the best meeting time among the intended audience. Plan far enough in advance so life's daily conflicts do not crowd the calendar, but not too far in advance. When planned for a limited group or a single time zone, the time on the clock is easier to manage.
*** If planned for an audience in faraway time zones, remember that one person's dinnertime is another person's lunchtime. Consider sticking to one time zone or doing virtual tastings per time zone.
2. Logistics Matter
Planning and logistics usually overlap. For example, if this event involves ticket options with various levels of participation, the outline may be decided early and refined after initial invitations to take part are distributed. One option could include a "general admission" wine tasting session with some best sellers, enhanced by an extended session with food pairings for those willing to pay an additional fee.
Those with deep pockets may be targets for exclusive or VIP sessions beyond the primary online gathering.
Selecting your host
Selecting the perfect host may happen a little later in the game. Will it be you, or a person desired by the partnering organization?
Regardless of the person selected, the host should exude confidence, have authority and knowledge regarding what they discuss during the event, possess a sense of humor and an ability to improvise and maintain a personable character.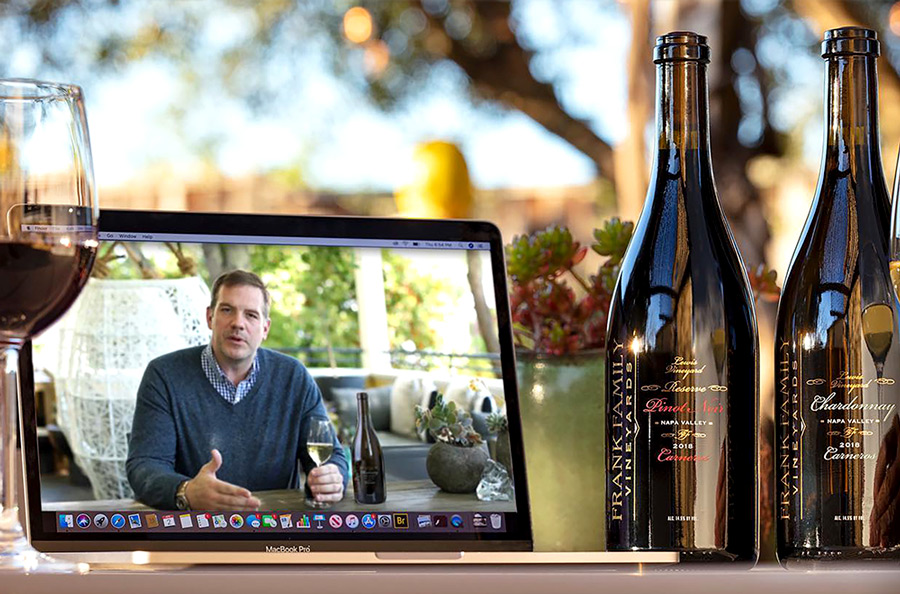 An easy way to sign up
Allow customers a frustration-free way to join and take part. Have a convenient method in place for virtual participants to confirm their participation, pay online if necessary, and receive confirmation of their reservations.
One of the fastest ways to lose a potential customer is by not having a straightforward signup process, redirects and slow loading times.
Shipping and delivery (THE BIGGIE!)
The most important steps in logistics involve the acquisition, inspection, shipping, and delivery confirmation of items sampled and tasted during the event. If items are shipped by you first, you need enough time to get them ready for their final destination.
If they are shipped from a third party, you want them to arrive close enough to the event to spark interest, rather than too early or at the last minute.
Have you worked for a shipping company?
Are you including delicate items -- such as softly packaged candies or food items -- that might be more prone to damage due to mishandling or temperature fluctuations?


Here are some things to remember when it comes to shipping food/drink items:
The items might not get there in time. That's a fact you cannot control and you and the customers will need to be aware of this possibility due to weather, saffing issues, etc.
Include instructions like storage, preparation for the tasting, etc.
Consider the temperature your prouct (s) will need to be kept at along their route to maintain freshness and quality.
3. Make Final Preparations and Cultivate Long-Term Connections
Prior to the live event, hold practice runs.
If you plan to offer a hybrid event with some in-person participants, make sure that how you communicate with the audience close to you is consistent with the experience of those participating virtually. Assure your equipment and connections function properly on the day of the event.


Choose your background settings
Select your settings and prepare them thoughtfully. If a virtual event is held at a residence, do you want it to appear similar to a kitchen scene in a cooking show, or have a more informal appearance on a backyard patio?
This should comlement the theme of your event and what the audience will be experiencing.
Consider audio and environmental sounds
Beyond appearance, consider the possibility of unwanted sounds at your location, such as excessive vehicle traffic or a noisy weedblower in the distance.
A virtual beer or wine tasting experience seems more welcoming in an area that appears like a bar than an outdoor bench with a thunderstorm raging on the horizon.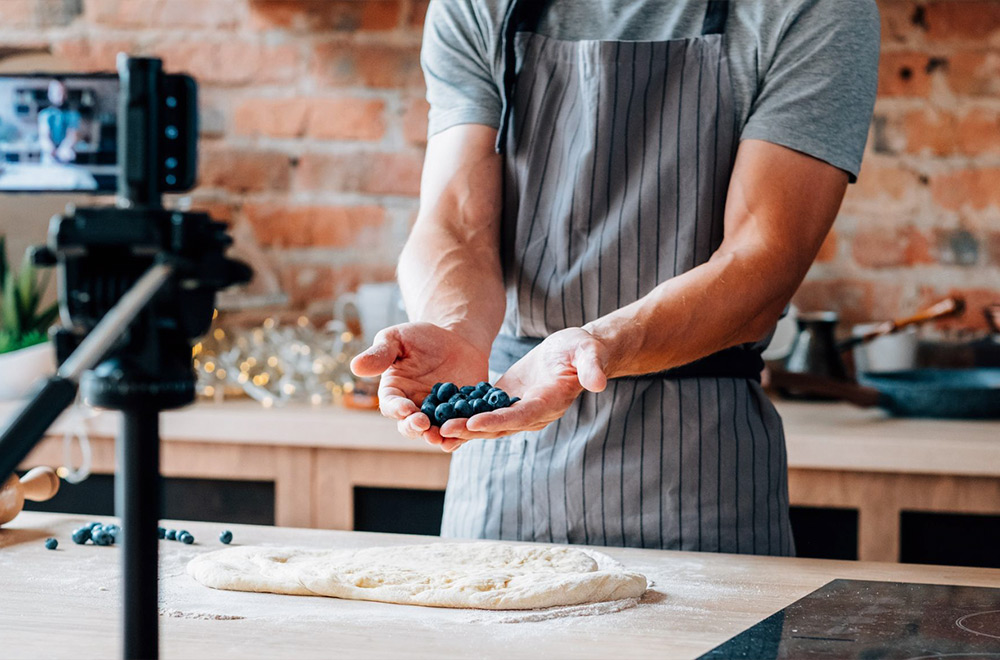 4. Bring Everyone Together
As the event begins, you see the efforts of your work up to that moment.
Start the event by welcoming everyone, confirming that they have their food and drink, and taking all of them into the event. Sample boxes should have arrived, internet connections hopefully function properly, and you have done everything in your power to assure that the technology gods will bring people together.
Be prepared for snafus and technical glitches.
Do not let problems beyond your immediate ability to control give you a frustrated demeanor in front of a camera. You cannot control an internet outage that may affect a couple of people a thousand miles away. You cannot let this situation with a few people diminish the experience of others. Therefore you did so much planning on the front end, and seriously considered logistical issues.
5. Assess and Build upon Your Success
Once your virtual tasting event has ended and you have expressed your appreciation to those in attendance, you can decompress. Soon after that, assess and evaluate how things went so you can improve upon the experience the next time.
Remeber to collect feedback from guests with post-event surveys, with questions like
What went well, and what needs to be improved?

Did you experience any issues with shipping?

How was the product/food item you were experiencing?

Would you attend the event again or recommend to a friend? Why or why not?

How many stars/rating would you give your host?
Marketing continues as the virtual event ends. Any surveys or feedback you distribute should have a personal touch rather than merely appear as a generic survey.
A message ending up in a spam folder or immediately deleted will give you no impression of the person's experience. The responses you receive from others, combined with your impression of the event, will inform how you handle other virtual tasting events in the future.