4 Local SEO Strategies for Nonprofit Organizations
Maximizing organic traffic to your nonprofit's website should be an important goal if you want to succeed. SEO (search engine optimization), especially local SEO with its specialization in local search results, is just the tool you need to achieve that goal. When people search for fundraising events or charities to contribute to, you want to be the first choice in Google search.
Over 25% of people click on the first search result. And according to a survey, 35% of responders use the Net to find information on local businesses multiple times per week. Overall, 99% of users looked for local business information within the last year.
This brings us to the importance of a wise local SEO strategy for your nonprofit.
If you want your charitable events to captivate guests and draw attention, you should first build a reputation online. It's possible to do so using the four local SEO practices we'll show you today.
#1: Content strategy based on local keyword research
For a proper content strategy, you need to find implicit and explicit keywords:
Implicit (in terms of local SEO) means not including the location

Explicit (in terms of local SEO) means including the location
To compile a list of relevant queries, you can use a keyword planner tool by SE Ranking, where there are suggestions with different search volumes, as well as detailed information about each keyword.
By opting for queries with a high search volume, you'll get more traffic to your website, given it's well-optimized.
Try not to focus on the 'one keyword per page' mentality, as it's kind of old news. Instead, explore the whole topic with your query choices on the page.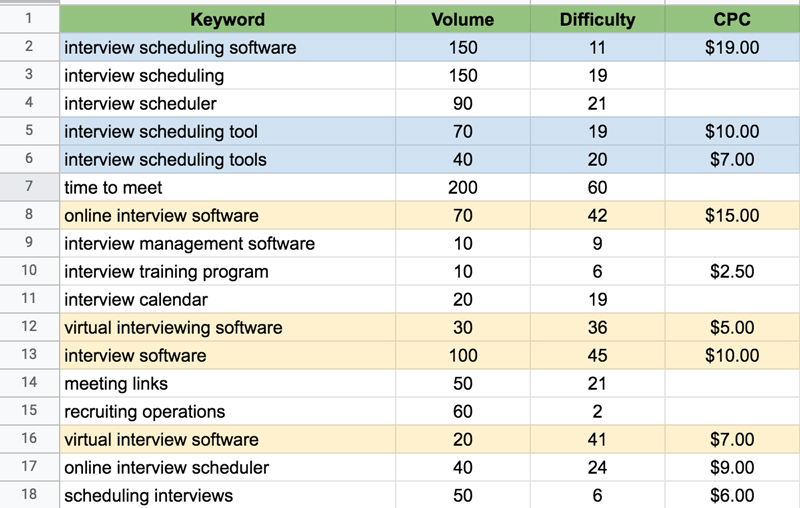 Keyword clustering helps a lot here. By creating a cluster with a primary focus keyword, you can optimize content well and increase your chances of a higher ranking.
Also, keep in mind that the research of implicit SEO keywords for nonprofits may be more fruitful in terms of diversity and relevant queries, as there's a larger pool to choose from.
Aside from keyword research, the quality and relevance of your content mean a lot as well:
Write fresh, high-quality, and highly engaging guides, regular blog posts, how-tos, etc.

Include testimonials, interviews, and media content to diversify your website and build social proof

Feature your beneficiaries and volunteers.
#2: On-page SEO for local rankings
The importance of SEO for nonprofits can't be underestimated, but optimization isn't only about keyword choice and quality content. On-page SEO is just as crucial for hitting local rankings.
Let's see what you can do to improve the on-page situation of your nonprofit website:
Consistent NAP (Name, Address, and Phone Number)
Make sure it's up-to-date and consistent throughout your channels.

Unique title tags
Unique and relevant title tags are must-haves for any web page with a focus keyword and the branding of your nonprofit.

Proper meta descriptions
Meta descriptions have to apply to the actual content you have on the page and contain focus keywords, encouraging users to click on the link.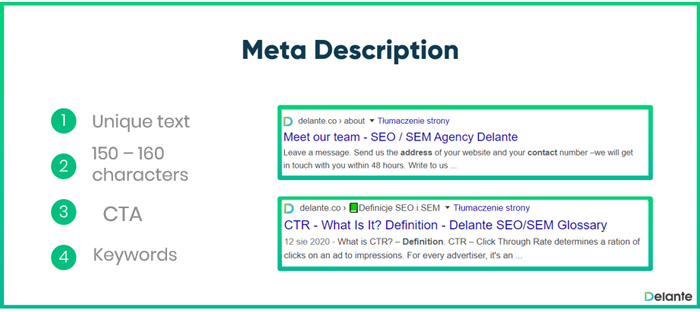 Clear content structure
The overall content structure and structure of every piece should be clean, with informative subheadings, moderate-length paragraphs, engaging visuals, statistics, and focus keywords. Prioritize keywords to show Google your articles apply to the query.

Enhance internal linking
Interlink your articles and other pages to help people discover more about your cause. SEO for nonprofits is essential, but you need to keep people on the website for a longer time to charm them.

Optimize user experience
If your website isn't easy and convenient to use, bounce rates will grow, diminishing your SEO efforts. Optimize page load time, improve navigation and accessibility, and make your site simple and pleasant to use.

Utilize local business schema
The local business schema will help you stand out in the search results with additional elements, such as opening hours, accepted currencies, and more.
#3: Google Business profile
When people hear about a local SEO strategy, they immediately think about Google Business Profile, formerly known as Google My Business.
To claim your Business Profile, you can either go to business.google.com/add or find your nonprofit in the search and click on Claim the business. This is only the first step. You need to optimize and update your profile regularly to build trust with your audience and provide them with the freshest information.
If you have a multi-location nonprofit, it's best to use the Business Profile Manager from Google. A single-location nonprofit can be managed from Google Search or the Maps app. Just make sure you're logged in with the email you use for the Profile.
You'll see the edit panel on the results page when you search for your organization. There, you can change the name of your business, its contacts, etc.
Use focus keywords for optimization, but don't stuff keywords, or it will appear spammy.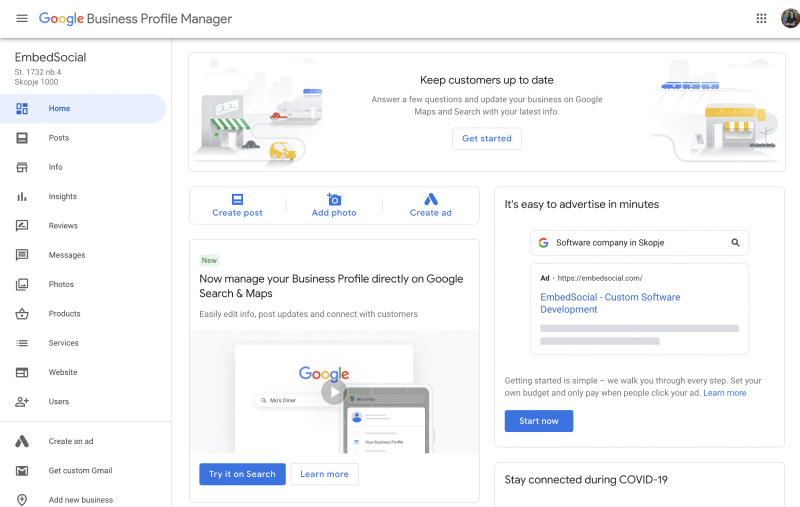 By the way, Google helps nonprofits with products and discounts.
One such product is the Google Maps Platform, which can help you build visualizations of data to track your results. Custom maps and global location information are available, as well as opportunities to share programs with your community.
#4: Local link building for brand awareness
Off-page SEO for nonprofits involves link-building. It's used to spread brand awareness and get more referral traffic.
Here's how you can get backlinks:
Perform competitor research and see where other nonprofits get their links from.

Ask your sponsors and partners to mention your nonprofit on their websites.

Work with other nonprofits and link to them, asking them to link to you in return.

Get links from other local establishments, such as universities, news websites, magazines, podcasts, communities, directories, etc.
You can also offer guest posts or research/survey information for other relevant websites, asking for a link when they mention your data or post your content. Arranging backlinks whenever you see unlinked mentions is another great approach, but only if you'll benefit from that website's audience.
Summary
As you can see, local SEO for nonprofits isn't just about Google Business Profile and 'near me' keywords. It goes further and includes on-page SEO approaches, link-building, quality content creation, and much more.
You need digital tools to perform keyword research to choose the most suitable keywords for your pages. You should also update your Google Business Profile often to ensure you and your audience are always on the same page.
Internal and external linking is another opportunity to draw and keep traffic on your pages and build a community around your cause. Use all the perks of your local SEO strategy to grow your following and hit the results pages!
---
Author: Diana Ford
Diana Ford is a digital marketing specialist with 10+ years of experience. She is an ace at search optimization, link building, and content marketing. Diana writes expert guides on the latest digital techniques and provides business consulting.