Amateur's Guide to Planning a Summit Event
If you are an entrepreneur who is interested in launching your very own workshop or if you are an experienced event manager, hosting a summit event is an optimal way to draw attention to a certain idea, individual, or business model.
If you are new to planning a summit event, there are a few tips and strategies to keep in mind which will help to streamline the entire process.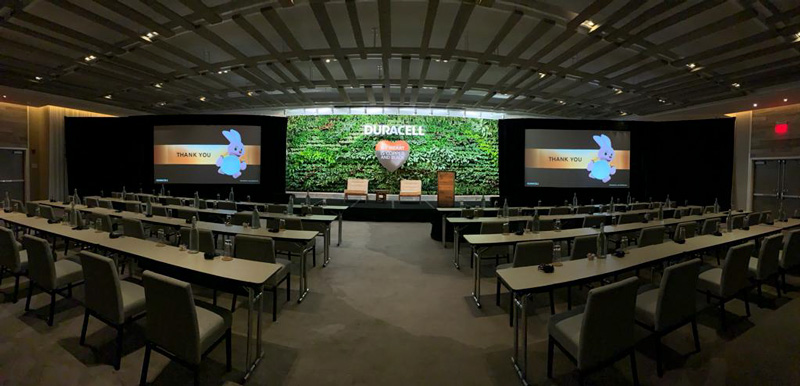 First, what is a Summit event?
A summit event is an event that is designed to bring top experts in particular fields together for the purpose of sharing goals and visions of the future with one another. Summit events can range from top digital marketing summit events to international government summit events, where the world's leading politicians gather to discuss their own individual and corporate visions of the future.
Summit events typically attract high-caliber professionals who focus on the storytelling aspect of their achievements as well as their failures, which is why summit events are often much bigger in nature than traditional trade shows and conferences.
What is the purpose, goal, and vision of your Summit event?
When planning a summit event, you will need to consider your event's purpose, its goals, and the vision you have for the event and its attendees.
Ask yourself the following questions if you are in the process of planning a summit event:
Why am I hosting this summit event?

Who am I trying to attract to the summit event I am hosting, and how will I go about doing so?

What message am I trying to convey at the summit I am hosting?

How will I convey the vision and message of my summit to invited guests?

Where will the summit event I am hosting be held? Predicted number of attendees or goal?

Who will my speakers/professionals be? My niche?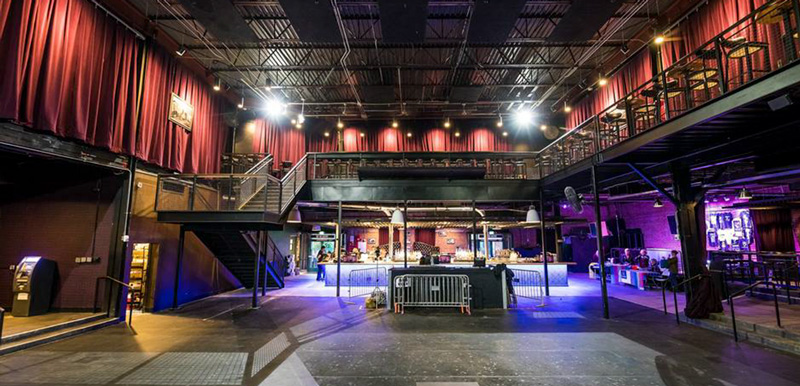 Locate the right venue
Location matters, especially for planning and managing a summit event. Because summit events are often considered larger and grander than traditional conferences, finding the perfect venue can mean the difference between a successful turnout and one that is sorely lacking.
When seeking a venue for your summit event, consider the attire you would like your guests to wear and the overall atmosphere you envision for the event itself. If you are planning to host high-profile guests, you may also want to reserve a venue that is exclusive or most desirable in the region you select for the event.
Conduct adequate research on venues near you to find a location that is truly fitting for the type of summit event you have in mind.
Determine what amenities you require for your Summit event
Before you begin sending invitations to a summit event, you will need to determine what amenities your summit event requires. If you are providing electricity to your vendors and sponsors, you will need to ensure that the venue you have chosen offers electricity to those who attend.
If you intend to serve beverages or cater food during the summit event, you may need to pull permits or a license, depending on the venue you are using to host your guests, as well as the type of food or beverages being served. Determining what amenities your summit event requires ahead of time can help to streamline the remaining planning process.
Parking/transportation
VIP/exclusive access
Catering/food/beverages
Merchandise or favors
Discounts on hotels or travel expenses
Workbooks and materials post event
Lanyards or badges
Choosing the right date
Choosing the right date can also influence the turnout of a summit event. Avoid planning summits around any major banking or religious holiday, as this may cause high-profile guests to skip out on attending altogether.
Research existing events and summits that may conflict with your own summit event before solidifying your choice of date.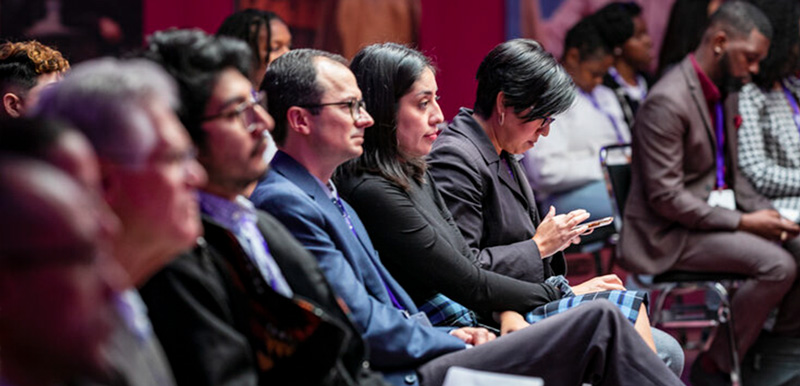 Designate leadership roles and positions
Hosting a summit event on your own is not quite possible, especially when you are hosting a large event. Designating leadership roles and positions ahead of time can help streamline your management efforts for outlining the logistics of the summit and the itinerary you have created.
A few leadership positions and roles to designate for any summit event you are hosting might include
management professionals
Marketing specialists
Social media experts
Accountants
Catering and other vendors
Vendor coordinators
Registration
Merchandise and booth workers
Clean up and tear down crew
Lighting and special equipment, audio
Stage and set design
Hosts and professional speakers to run the event
Volunteers
Organizing your leadership roles and positions while you are planning your summit can help to prevent you from feeling overwhelmed, while ensuring you have the resources you need to solidify all the decisions you make for your event.
Seek out guest speakers
Choosing the right speakers for a summit event can make or break how the event turns out. If you are hosting a massive summit event in any industry, inviting high-profile guests and keynote speakers can have a significant impact on the total number of guests that attend your event. If you do not have any high-profile guests who will attend and speak at your summit event, you will probably have a much more challenging time motivating guests to purchase tickets and attend themselves.
Because finding guest speakers for a summit event is a top priority, take the time to do so well before your event's official date.
Reaching out and contacting prospective guest speakers ahead of time will also help in developing appropriate marketing materials once you are ready to promote your summit event both locally and online.
Create a sense of community
Cultivating a sense of community is one of the best ways to generate buzz surrounding a summit event, which can result in a much higher turnout.
Using online platforms, social media, and even your own official website or newsletter before, during, and after a summit event can also help attendees to create stronger connections with one another while creating new and lasting bonds.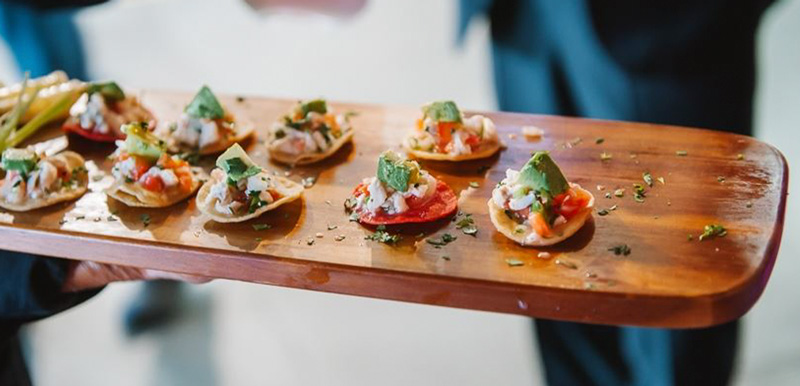 Food and beverages
Consider the type of food and beverage options you intend to offer based on the number of attendees you are expecting as well as the duration of the summit you are hosting itself.
Consider special dietary needs, restrictions, and allergies when comparing local vendors as well as suitable catering options that are available for the event.
Dietary restrictions might include:
Gluten allergies/Celiac
Peanut allergies
Lactose intolerant
Vegan/vegetarian options
Create an itinerary ahead of time
Designing your summit's itinerary and schedule ahead of time will also help with the event-planning process.
When you know the schedule of your summit from start to finish, you can then seek out additional services, professional assistance, licenses, and permits as necessary. Having a schedule or outline of your summit event can also help with finding appropriate guests and featured speakers.
Launch an online platform to manage your Summit event
Using an online platform to promote your event, sell tickets, and manage attendees is highly advisable, especially when planning a larger summit event. With a solution such as Purplepass, manage all of your event's ticketing and guest information with ease from one central location.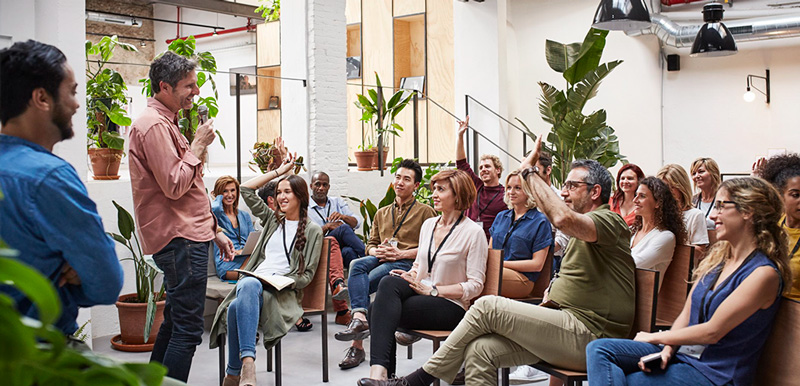 Design workshops around the Summit event
Designing workshops around a summit event is also highly recommended, especially for summits that involve trade or those who are actively engaged with their individual ventures. Summit workshops typically revolve around topics that are most relevant to the attendees.
For example, political summits may include workshops on better communicating with constituents, or learning how to negotiate with political adversaries.
Find sponsors for the event
Finding sponsors for a summit event can help to cover the costs of renting the venue you intend to use as well as other expenses ranging from electrical costs to security, food, and live entertainment. Working with sponsors during a summit event is possible by reaching out to top corporations and influencers throughout the industry you intend to promote and represent throughout the duration of the summit.
Planning a summit event does not always require the enlistment of professional event planners, even if you are new to the prospect yourself. By becoming familiar with what a summit event entails and requires, you can plan any summit event you envision on your own and with ease by using the right tools and resources.