10 Revenue Streams You Can Implement For Your Event (For Cheap)
Everyone wants to make more money from an event; that's a given. Make sure you are taking advantage of all possible revenue streams available to you throughout your event stages (pre, during, post).
The various ways you can make money on your event will surprise you!


1. Merchandise and swag
This is a given. Many people like to come home from an event with stuff; humans are materialistic creatures. So take advantage and sell merchandise at all stages of your event to maximize your ROI.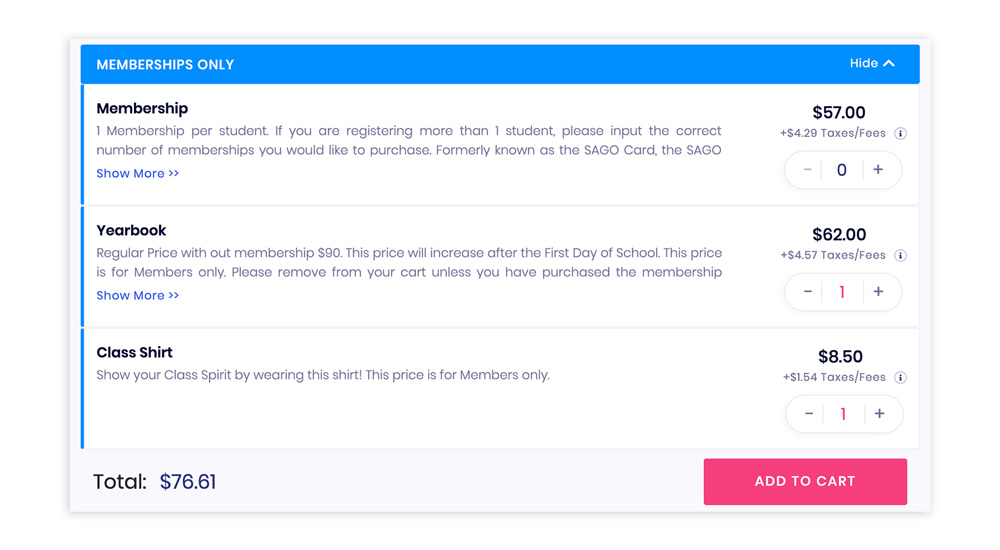 This works well if your event is supporting a business that is already selling things.
For example, in a convention that is promoting the current toy or product, you can offer it at your merchandise stand or as a ticket add-on.
Or even selling t-shirts and other dress ware in advance is an easy way to get extra cash upfront.
Sell merchandise online
Use Purplepass' Advanced Selling mode for
swag sales, food tickets, and ticket add-ons.
2. Offer upgraded seating options
If the event has assigned seating, then an upgraded seating area is the perfect way to increase revenue.
Offer upgrades to tables, booths, or a closer seating section at a performance. The more options, the more opportunity for extra money.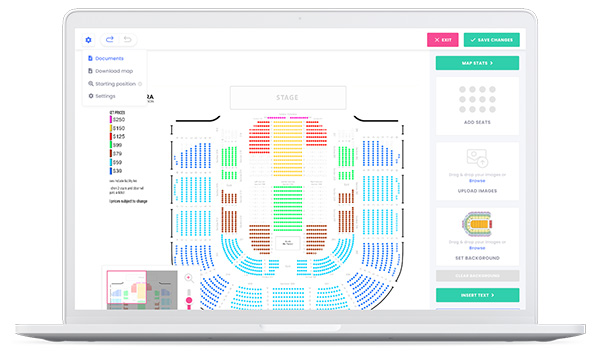 3. Sell special passes (VIP, meet and greet, etc.)
Offering VIP or special elite packages is an easy way to give attendees additional benefits at your even
Options such as special seating sections, access to exclusive areas, meets & greets, etc. all enhances the guest's experience while adding some extra cash to your pocket.


Special passes you can offer:
VIP access pass
Meet & Greets
Upgraded seating options
Weekend pass (for recurring events)
Group packages
Family packages
4. Offer ticket add-ons at checkout
Ticket add-ons aren't just merchandise, but can include drink tickets, food, experiences, and more.
Bundling food and booze can drive the sales of your ticket add-ons simply because people don't want to wait in line at the event.


5. Season passes for recurring events
You can create extra revenue and a solid financial base by convincing your core fans to become members of a limited community with a season pass.
You can also offer a membership subscription and other flex pass options.
In return, they are granted free or reduced-price access to events all season long or a select number that they can choose to attend.
This not only creates a stream of revenue, but it also generates a sense of loyalty for certain attendees.
6. Ticket insurance
Ticket insurance will give your guests refunds if they aren't able to attend, adding an extra sense of security when purchasing tickets. While many like this added convenience, especially if the event is far away, most won't actually use the insurance.
This is recommended for indoor events, as outdoor venues can easily get canceled due to bad weather.
7. Tiered packages and pricing options
Many organizers create tiered packages for attendance by offering different bundling and discounted options that work for their needs.
While this helps to boost attendance, it doesn't do much to create incremental event revenue. Instead, use the tiered packages to create extra value, which attendees are willing to pay to receive.
Think of the airline metaphor, and offer first-class instead of two-for-one options.
For example, one of the event ticket packages you can have can include admission to the after party.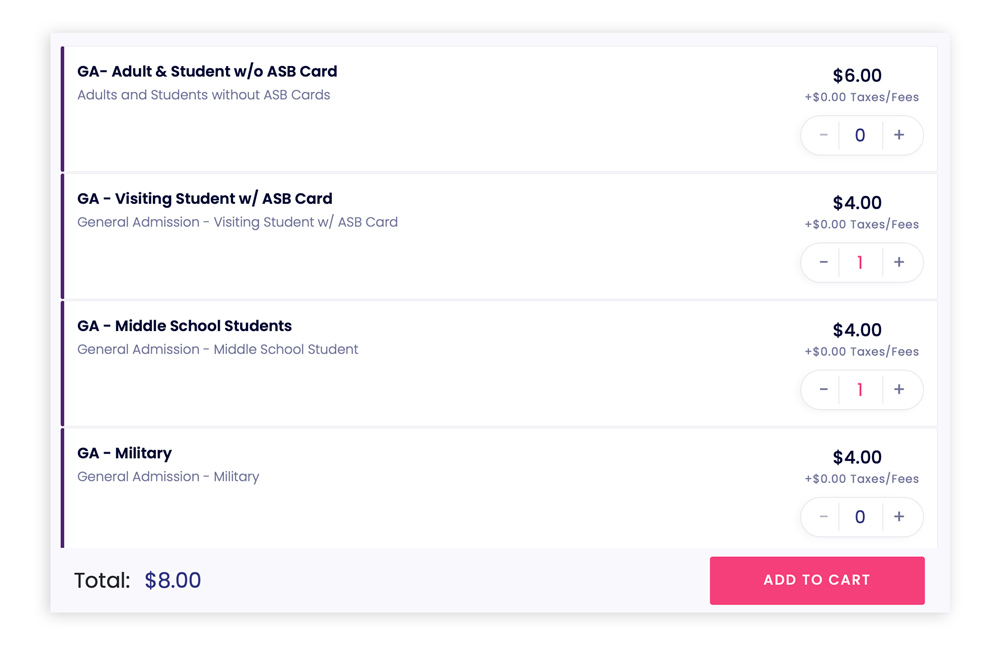 Tiered packages you can offer:
Group ticketing discount (purchase 5+ tickets, get a discounted price)
Pricing based on groups (student, military, child, etc.)
Tiered seating (front rows versus back)
Backstage/VIP


8. Advertising options
If your event page is to generate heavy traffic, why not offer ad space?
Because much of the event promotion occurs online, events generate a lot of online traffic. You can turn your website into a source of revenue with some thoughtfully chosen and well-placed ads for other services.
What about offline at the event?
Offline advertising can include charging companies to distribute flyers and freebies in the goodie bags or advertising on the main screen at the event; while these can be a part of your sponsorship packages, you can also do this as a separate tactic to gain more profit.
9. Offer sponsorship opportunities and packages
The agreements or a sponsorship that imply the support of an external brand for your event can be another source of income.
You can sell a headline sponsorship or divide the opportunity and have four or five sponsors involved with the event in return for more revenue.


10. An online registration software for selling tickets
With tickets sold through an online platform, you can instantly reach more people utilizing your registration. Ticket registrations that are easily shareable will correlate to the ticket sales you receive.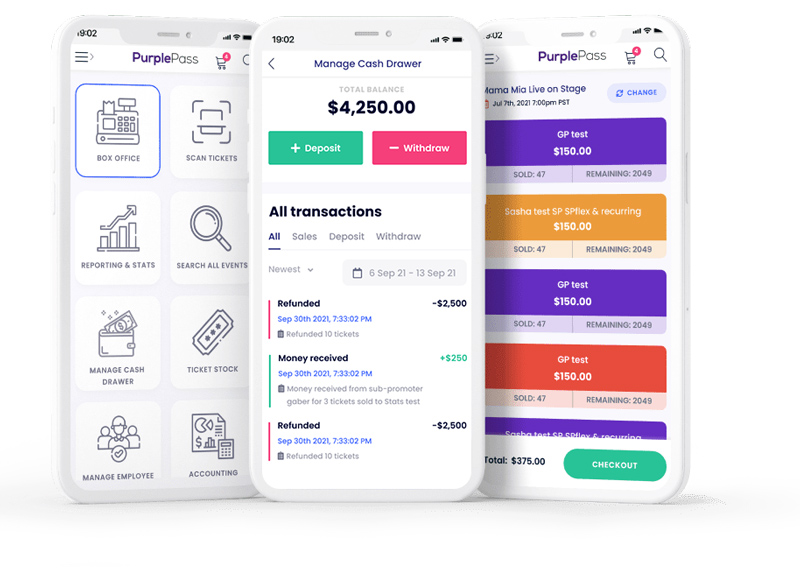 Your ticket registration page needs to be a highly converting landing page, so you should understand the psychology of your potential attendees and set up an aesthetically pleasing but simple-to-navigate page.
Request your free seating map
Purplepass users can get unlimited seating
maps for their events. Reach out today!