matching article(s)
Show content for
Everybody
Organizer
Buyer
Answers
Grant customers access to exclusive merchandise or upgrades (ticket add-ons)
Grant customers access to exclusive merchandise or upgrades (ticket add-ons)
If you want to grant customers access to an event ticket or to be able to purchase merchandise or upgrades as well, you can create this setting easily within your Purplepass promoter dashboard.
Log in to the Purplepass promoter dashboard
Edit an existing event or click on "Create New Event" in the top navigation menu

A pop-up carousel with three different options will appear. Select the appropriate event option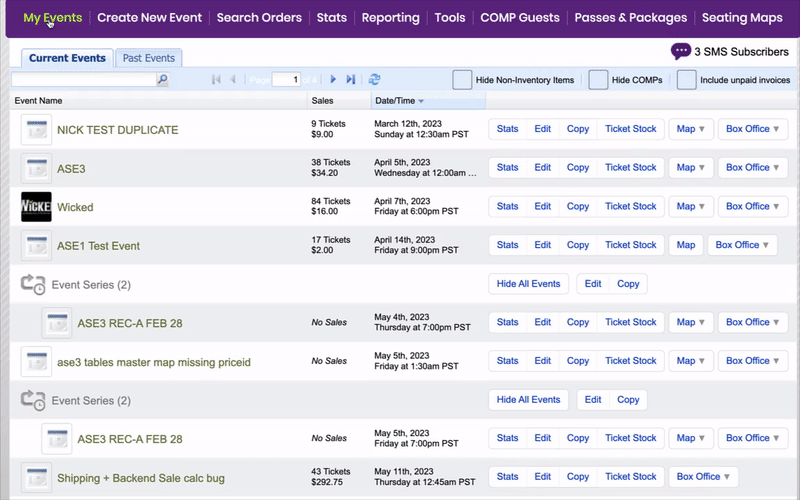 Once you are on the event creation screen, enter the relevant information until you see the "Ticket Pricing And Options" section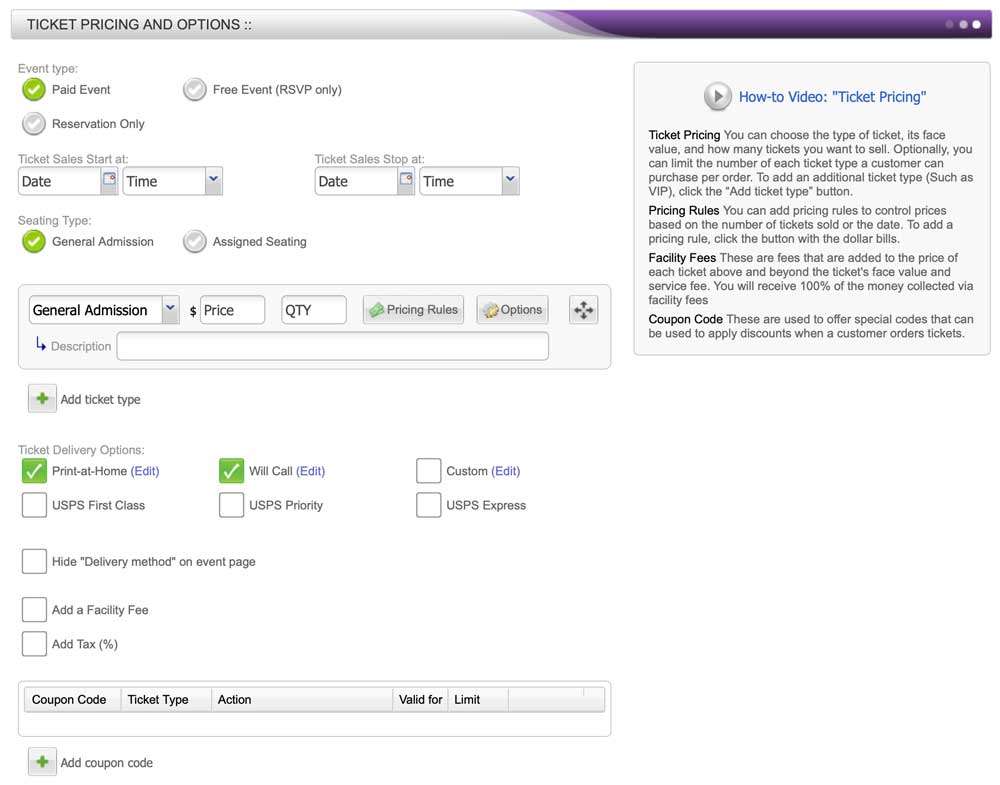 In the first drop-down menu row, located to the right, is the "Options" button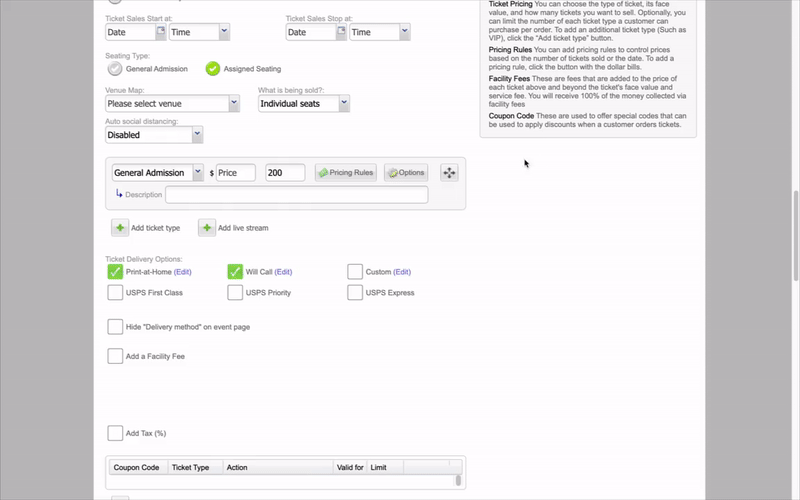 Click the button and a pop-up window labeled "Advanced Options" will appear
Once the pop-up window appears, look toward the bottom of the page where the checkbox selections are located. Select "Require another

ticket type to purchase"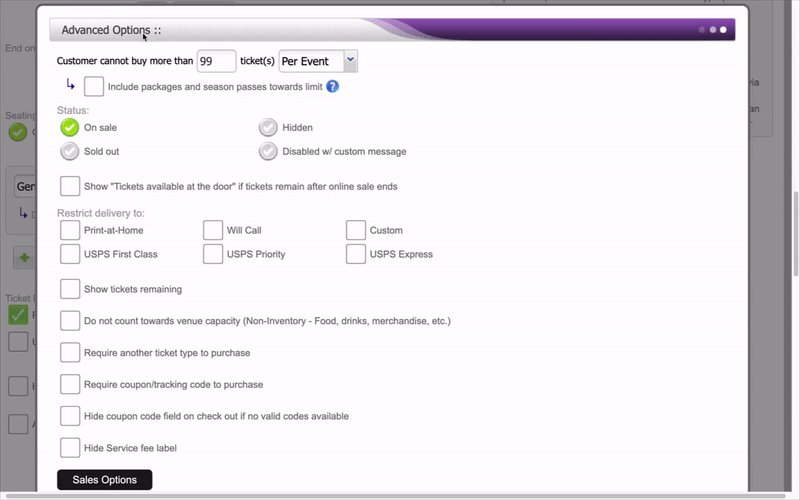 Select the appropriate option from the dropdown menu below the checkbox to create the desired setting
Click the purple "Update Options" button at the bottom of the screen to save your information.
The drop-down menus allow you to grant customers access to customize ticket options for things such as VIP upgrades and quantities of general admission to VIP ratios. This is also ideal for ensuring the customer buys a ticket to the event first before they can purchase merchandise.
For more information about using Purplepass' Advanced Selling (merchandise) mode, click here to access our guide.