matching article(s)
Show content for
Everybody
Organizer
Buyer
Answers
Adding 'dropdown' question types at checkout
Adding 'dropdown' question types at checkout
Adding a dropdown menu to any event you are managing with Purplepass can help you collect data, receive feedback, and learn more about your guests.
Adding a Dropdown Question Type
If you want to add a pre-defined list of options to an event during the checkout process, you can do so by completing the following steps:
Log into your Purplepass promoter dashboard

Click "My Events" from the top navigation bar

Locate the event you wish to add a dropdown Question Type to

Select "Edit" to manage the event


Scroll to the "Additional Media" section of your event, towards the bottom of the screen

Locate and check the "Add questions to ask during check out" option
Select the '+' sign button next to "Add check out question"

Enter your question and choose how you would like to display your question

Select one of the dropdown question types from the "Question Type" section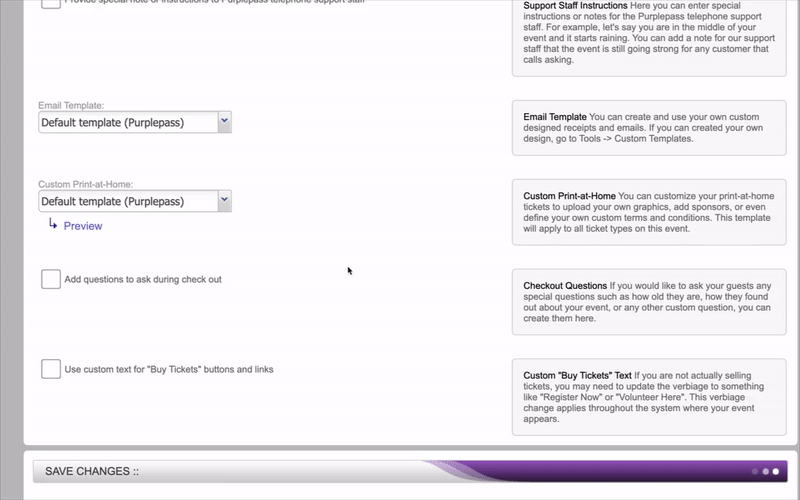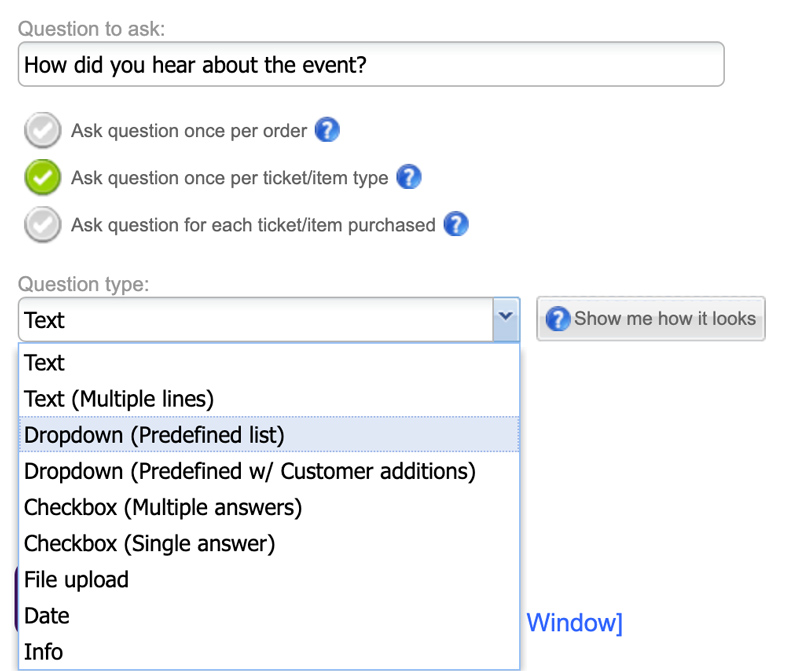 Predefined List vs Predefined w/ Customer additions
With the dropdown predefined list option, you can add multiple options for your customers to select from when answering a question.
The dropdown predefined with customer additions question type gives you the ability to create a predefined list of options for customers to choose from, while also allowing customers to add their own additions during the checkout process.
What group are you in? Party name?
Who would you like to see perform next?
What topics would you like to hear about next?
What fighter are you attending for?
Who did you attend the event to see?
Other areas where customer additions might be beneficial are
If you are hosting an event with special or customized group/party names

When you want to receive honest and personal feedback from attendees

When you are managing sporting events with multiple teams, sponsors, and speakers

If you are interested in collecting opinions or data for marketing, sponsorship, or data collecting purposes, it can be used for future event planning.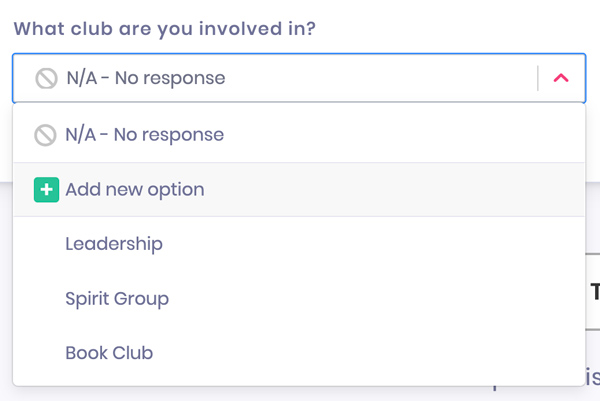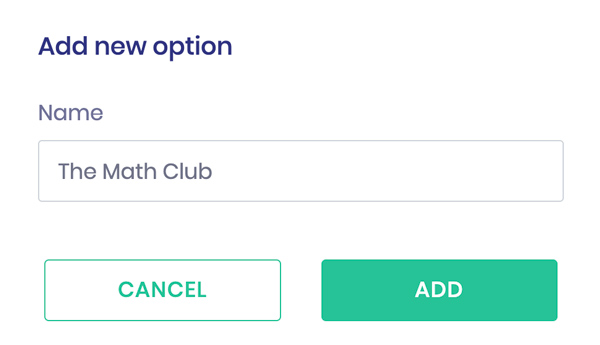 Note: Keep in mind that each new addition created by a customer will be added to the dropdown list in public view for future customers to see. *** This is helpful in avoiding thousands of duplicate answers or variations. Once the customer's answer is submitted, it will now be included in the dropdown as an option moving forward.