Your Guide to Creating and Using a Mobile Event App
Planning events in a post-Covid pandemic world can be tricky, especially if you are unsure of how others prefer to attend events and whether it is the right time for hosting events in person. One solution that can help with better managing any events that you choose to host is to build your very own mobile event app.
Creating a dedicated mobile event app not only provides a touch-free experience for guests, but brings a sense of professionalism to the event as well as a platform with all the event info in one place.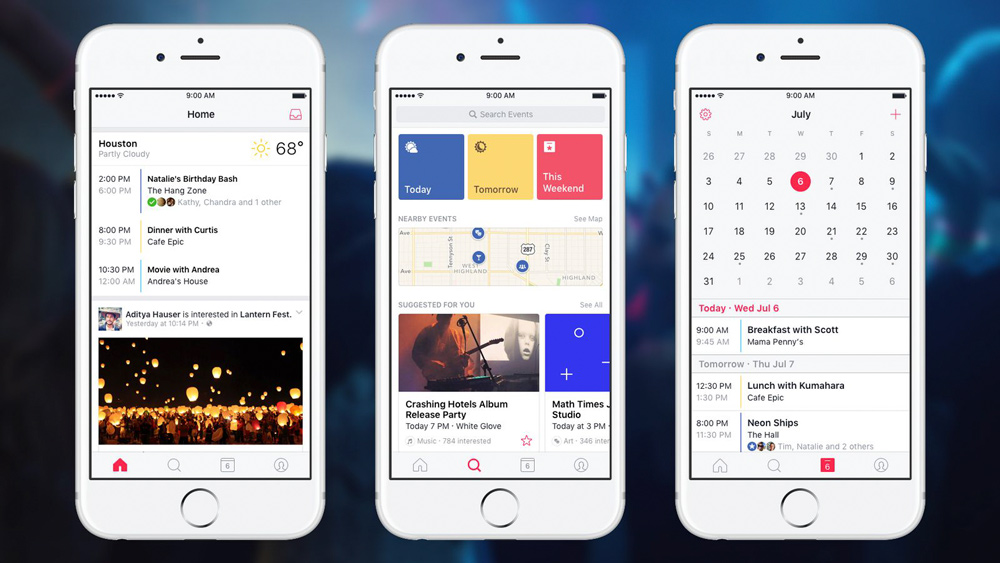 Benefits of having a Mobile Event App
With a mobile event app of your own, track attendance, sales, refunds, customer service requests, and even inquiries all from one central location.
Using a mobile event app is extremely beneficial whether you are managing a local school or if you are growing and scaling up an international brand. Some of the most notable benefits of using a mobile event app for any business, brand, school, or organization include:
Manage and track events from one central location

Manage badgers and create special ticket types with just a few clicks

Create social promotions and marketing campaigns that align with your ticketing promotions for any events you host using a mobile event app

Host conferences and conventions or offer season passes for your organization's event types

Manage vendors and exhibit registrations and/or reservations from your app

Offer many forms of ticketing, for online, in-person, as well as hybrid events

Host webinars and live events, which can come in handy for those who are not comfortable with in-person events yet
Types of Events that Benefit from having an App
Hosting an event with your mobile event app does not have to require a multi-million dollar organization or company. In fact, small primary schools and local businesses and boutiques can all benefit from their very own mobile event app when used properly for event planning and management purposes.
A few event types that may benefit from the use of their own mobile event app may include:
School events: Graduation and ceremonies, plays, performances, collecting donations, etc.

Small businesses: Small boutique launches, local providers, local vendors, charity events, promotional and networking events, etc.

Large corporations: Brand events, networking and mingling events, promotional or product release events, team motivation events, conferences, networking conventions, etc.


Whether you are planning events for an entire student body, your employees, or even prospective customers and clients, using a unique and customized mobile event app can come in handy.
Choosing the Best Software for App Creation
Before you can begin hosting an event with a mobile event app, you will need to research and choose the best software that is right for you.
When you are in the market for new event management software, comparing your options can provide valuable insight into your needs for creating and managing events of all kinds, regardless of type and scale. Below, we've researched some of today's top event management software platforms that can be used even by those who are new to programming and event app management.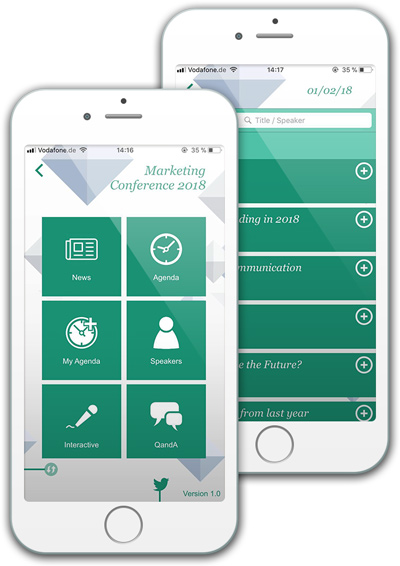 Webex Events
Webex Events is one of today's most well-known mobile event app software to help with creating live events and providing data and engagement information in real-time.
Both standard and branded app solutions are available with Webex Events by Cisco.
Pricing:
Free option per host, per month (1 host max)
$13.50 per host, per month (1 to 50 users)
$26.95 per host, per month (1-100 users)
Learn more about the pricing options here.
Mighty Pro
If you're looking for a way to livestream events and host branded conferences, you can do so with Mighty Pro. Mighty Pro is ideal for corporate sponsors and corporate entities who are seeking white-label promotional solutions for event planning and custom app development.
Pricing:
If you want your own app to go with the website, you will need to reach out to Mighty Pro to request a demo.
GTR
GTR has been around since 1995, making it one of the oldest event management applications to still exist even today. Powering over 12,000 events since its inception, GTR offers innovative technologies to help simplify and manage your events with ease.
Their mobile event app simplifies the way attendees get information, from dedicated support online to integrated workflows and a branded app experience.
Pricing:
For more information on creating an event app with GTR, you will need to reach out to them directly to request a demo.
Aventri
Aventri offers plenty of unique tools to help encourage user engagement, which can be useful for those who are hosting events that rarely sell out or turn out a large crowd.
Aventri offers a mobile event app for online and in-person attendees. To learn more about how it works, you can request a demo here.
InEvent
InEvent is another mobile event application solution that is designed for both virtual and hybrid events. InEvent is optimal for those who are interested in transforming their own meetings, training sessions, trade shows, and exhibitions with the use of a mobile event app.
Pricing:
Pricing depends on the number of users/attendees involved in the event, and they offer a calculator on their website to get an estimated price.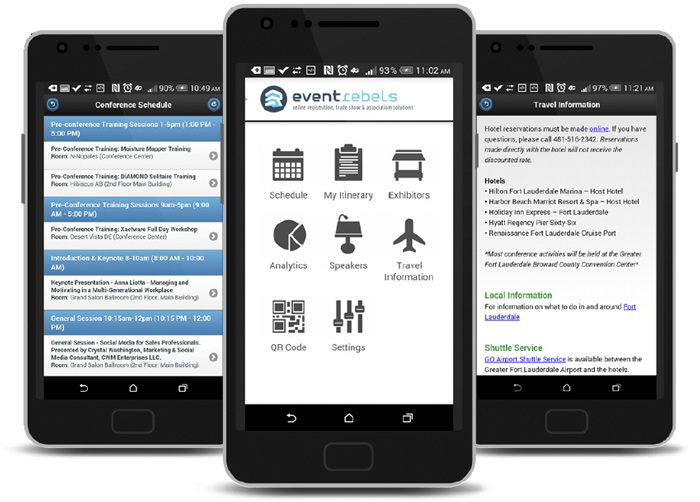 Using an App for Your Events
Even once you have chosen the mobile event app software that is right for you, you will need to know how to use the app for your events once the planning process begins.
Using a mobile event app to plan and manage any upcoming virtual, hybrid, or in-person event effectively can significantly increase revenue, engagement, and the overall interest your attendees have in your own business and brand.
Create a gallery of speakers and profiles
Using your mobile event app is a great platform to promote speakers and other notable profiles of attendees and guests you are hosting at your upcoming event(s). Promoting and showcasing speakers and attendees can help to motivate others to attend your event(s) and to spread the word, ultimately resulting in a higher turnout.
Provide year-round updates and social media feeds using your event app
Your mobile event app can also be a useful tool for providing year-round updates in real time. You can also use an event app for your own events to share an ongoing social media feed with your followers and any users who have downloaded the mobile app themselves.
Sharing social media feeds will increase engagement and help to keep those who have a genuine interest in your company or organization informed.
Include parking maps, building maps, and other necessary guides
With a mobile event app, sharing parking and building maps and other necessary event guides has never been easier. Showcase virtual maps, provide downloadable and printable maps, and even include built-in GPS/navigation details for each of the events you host.
Offer listing schedules and real-time event schedule changes on the go
Include schedules, showtime, and itineraries in real-time with your mobile event app. Keep attendees, speakers, guests, and prospective attendees informed at all times of any changes you make to your event prior to the event date itself. Use live updates to keep event attendees happy and satisfied with their event-going experience.
Understanding the importance of choosing the right mobile event app software platform for your own event management needs is essential, whether you are running a local school's events or managing all networking events for a thriving corporation. The right mobile event app management solution can streamline handling the planning, logistics, and management of any event you intend to host, no matter the location and scale of the event itself.