How to Create the Best Business Plan for a Startup Company
You've probably heard about business plans before, but maybe you haven't had to write one in the past. If you don't know how to start, don't worry—it doesn't have to be that hard!
This guide will give you all the information to create your business plan template for a startup business with confidence and determination. So sit back, relax, and read on for the tips and tricks you need to get started!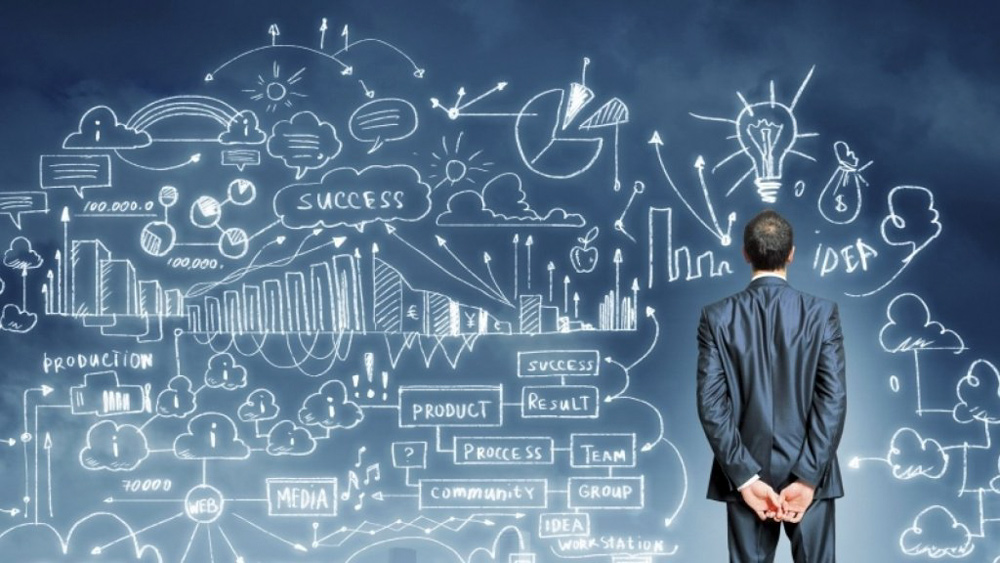 First, what makes your startup business any different?
Before you write, you need to ask yourself some tough questions. Who is my audience? What am I trying to achieve? This section should provide clear information such as your
vision statement
a mission statement
details on how you intend to compete in your industry
what differentiates you from competitors (and what they offer)
examples of why customers would want to use your services/products/loyalty program over others


Aim for between 15 and 20 pages. There are hundreds of things that could be in your business plan, but some of the most important components of a business plan are:


Executive Summary
Description of your product or service and its benefits
Market analysis
Competition analysis
Financial projections and cash flow estimates


Understanding what goes into business planning
As a starter, you can download and read business plan templates that allow you to map out your plans, but you'll also want to customize them.
If you're running a startup business, you'll probably be trying to raise some capital. Include sections on how much funding you're trying to get from each investor, how they can take part in equity or just as loans, and how their money will be used in your operations.
What you need to know about startup plans
There are different startup business plans and templates, depending on the category of your business, but all business plans include the following points:


Mission Statement – a brief statement about your mission.

Abstract – an overview of your business plan.

Executive Summary – summarizes what to cover in more detail in your business plan.

Market Analysis – analysis of your target market.

Financial Projections – how much money do you expect to make, and how much money will it cost to get there?

Operations Plan – how you will run your business day-to-day.

Marketing Plan – how you will market your product or service.

Sales Forecast – how many customers do you think you can sell to over time?

Appendixes – any additional information that supports your overall business plan. Keep in mind that some startup businesses don't need all these sections; if yours doesn't, skip those sections that aren't relevant to your company.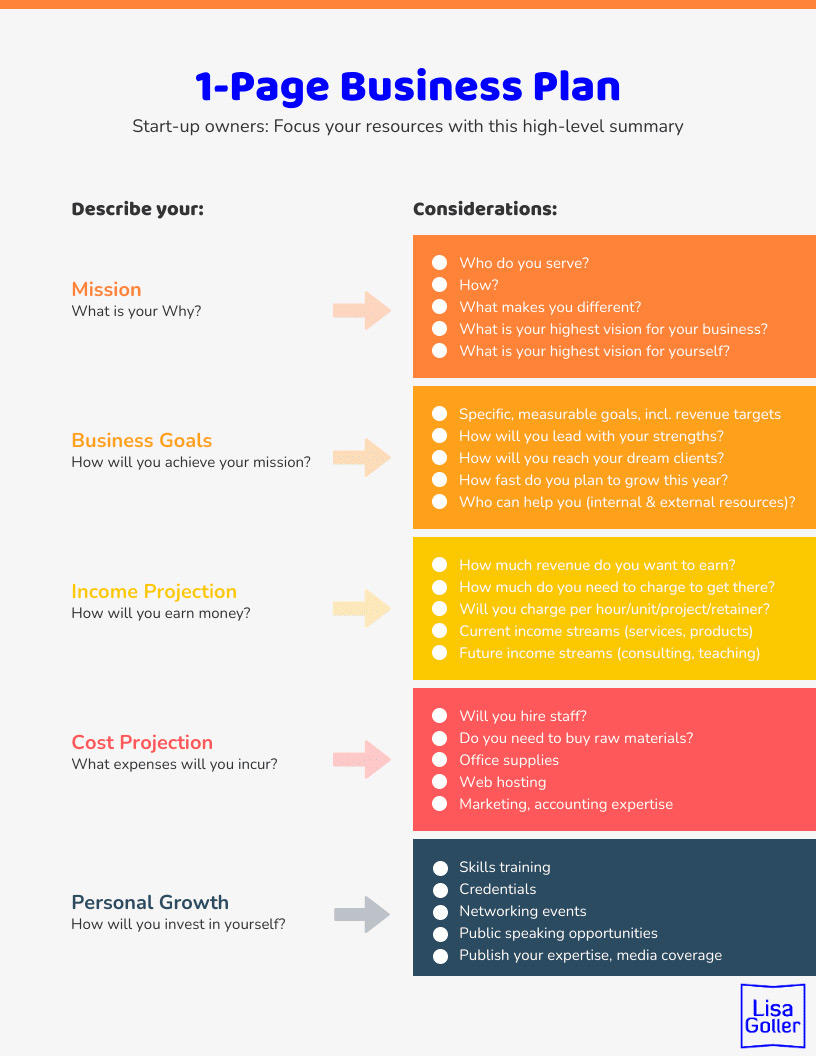 Structure your business plan around these sections

Problem-Solution Fit: Consider why people will choose you over your competitor. You can share your findings with customers to understand what they like about your product and where there is room for improvement.



Target market: Consider who is likely to buy from you and base your financial projections on those demographics. It's also important to consider how much money you need to make to break even, and whether that amount of money is realistic given your target market.



Revenue Streams: Once you have identified a target audience, think about how you will get them interested in buying from you. Are they going to find out about your business through social media? Through an ad? Word of mouth? How are you going to reach them?



Pricing Strategy: How much do you plan to charge for your product or service? What makes it worth that price point? What would cause someone to pay more than that price point?



Competition Analysis: Do some research into similar businesses and figure out how you can stand apart from them. This analysis should include information about what other companies offer, their prices, customer reviews, etc.



Marketing Strategy: How do you plan to get people excited about using your product or service?
How to implement your business plan?
Once you've got your business plan down on paper, implement it! It takes time to launch a successful business. If you're launching from home, budget your time. Add some structure and routine to your workdays to balance work with play. Consider hiring an assistant or freelancer if things get too busy—you don't want your startup business to suffer because of exhaustion. Finally, measure your progress as you go along.
A tip is to keep track of how many customers you have and how much revenue is coming in each month; adjust accordingly. You may need to pivot slightly based on market conditions by lowering prices or adding new services/products.
Resources, templates, and tools
If you're not sure where to start, many local governments have small business offices that can provide you with resources, templates, and tools to get started. Organizations like SCORE or the Women's Business Center provide small business assistance from experienced entrepreneurs.
You can also use websites like B plans and Nolo, which offer free business plan templates for types of business.
---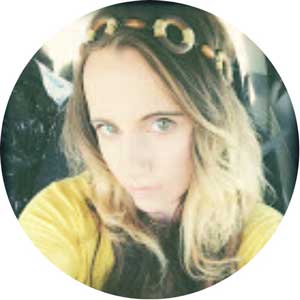 Author: Jessica Watson
Jessica is a professional content marketer and blogger, working with Condo Point. She has been connected with the real estate business for over a year and writes on related topics such as home improvement ideas, real estate trends, tips for buyers and sellers, and more