Your Checklist for a Germ-Free Event (From Registration to Last Call)
Due to the coronavirus, the world has been placed on pause. As we start to move forward and slowly recover from COVID-19, things can finally go back to normal right? Probably not.
That's the winning question.
Will we ever be able to return to normal?
Maybe in some ways, but health-norms have forever shifted.
The event industry has been hit hard from the COVID-19 pandemic. The event planning business alone generates about $325 billion of spending in the United States. This income supports about 5.9 million jobs and $249 billion for labor according to Oxford Economics and Events Industry Council.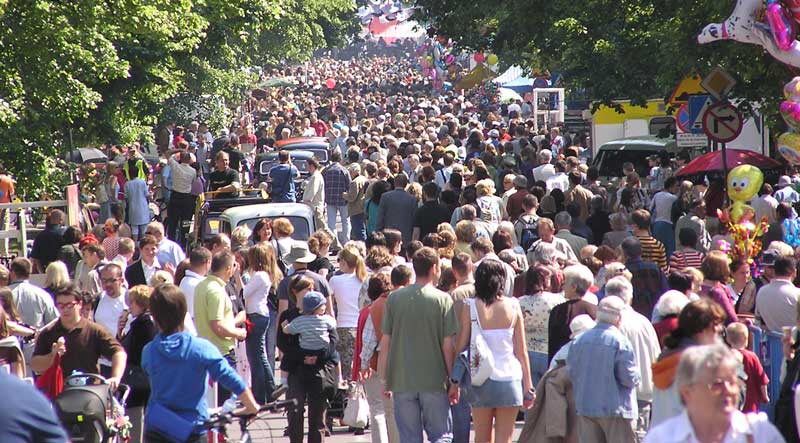 With society at a standstill, so are these numbers.
However, we have slowly started to shift and move again. Small events are starting to reappear as well as other community gatherings. If we want to continue this progression towards normal life, we need to act with precaution especially when planning events.
Creating a touchless, risk-free environment for your guests is critical to avoid the spread of COVID-19 and other pathogens.
Here's how you can create a touchless event that limits risks, contamination and follows the updated health protocols.
1. Registration and ticketing at the gate
Every event starts at the gate. You might think creating a touchless event gate is impossible, but it's easier than you think.


Ticketing equipment:
Most events only need basic equipment (mobile box office, scanners, receipt printers) to run their registration.
The biggest aspect of your gate is the scanning process. To avoid unnecessary exchange of tickets or phones for digital tickets, staff should be instructed not to grab tickets, but wait for guests to present them.
From there, staff can use wireless scanners to scan their print-at-home or mobile tickets at a distance and allow them entry.
Print-at-home vs. digital tickets
What's the difference?
Is one better over the other?
What should I use for my event tickets?

Accepting payment:
That cash and credit cards we carry in our pockets or purses are covered in germs from being passed around from vendor to vendor on the daily. Touching these payment methods is an easy way to transfer pathogens to one another.

So, how can you avoid this at your event?


If cash payments:
Wear gloves
Only accept exact change
Use a kiosk for accepting cash and distributing change
Don't touch the money for a few days, then deposit
If credit cards payments:
Require only online purchases
Provide an app for making purchases
Use a credit card slider or insert for customers to use
Don't offer paper receipts, only email confirmation
Will Call and Box Office
If possible, go fully remote and have box office staff manage the phones to take orders only.
If guests insist on using Will Call to pick up tickets, create a separate line at the gate for Will Call pick-ups where staff can wave guests through after looking up their information.
Staff can also look up Will Call orders on wireless scanners and mobile ticketing apps, then wave them through.
2. Venue, location and social distancing
Only host your event using an open-floor plan or a venue that is outside. This will give guests the freedom to move around without being restricted to a confined space.
Plus, fresh air is great for everyone!
Working with your venue space, you need to implement crowd control measures to manage the directional flow of traffic.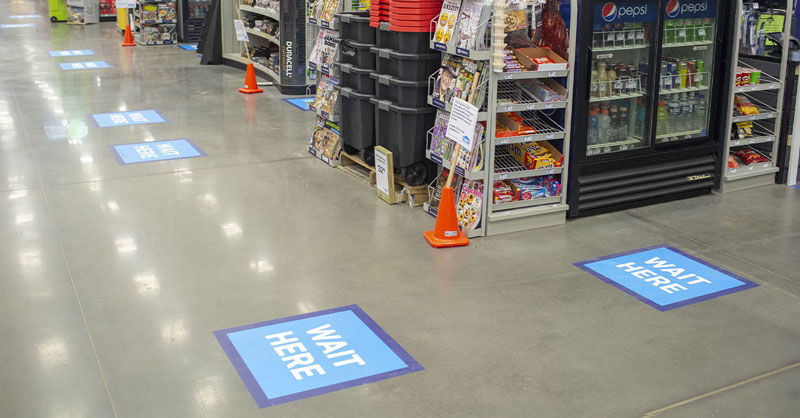 Here are some ways you can manage crowds and implement social distancing:
Create one-way flow traffic


One-way traffic reduces cross-winds of people walking towards each other. With everyone following the same direction and/or route, it is less likely to transmit any pathogens in the air. Correctly practicing one-way traffic flow highly depends on the event type and venue.


Use tape to mark off 6 feet
Mark the ground with arrows so people know which way to walk
Have a separate entrance and exit so people aren't walking in/out at the same time

3. Have a parking plan
Don't forget about parking. The event might start at the gate, but the journey begins when guests park.
The safety of our guests should always be number one priority, and by monitoring parking you can ensure social distancing is practiced outside of the event as well.
And, guests will appreciate this.
Use parking monitors to direct traffic to specific parking spots that are spaced out appropriately. Once guests exit their vehicles, parking monitors can direct them to the correct path leading towards the gate.
4. Food and drink options
Is your event catered? Good.
Buffet? No.
Buffets and self-serve are easy exchanges of germs and pathogens. Instead, serve your guest to limit any contamination that comes with getting your own food, plus this limits foot traffic.
Drinks are the same.
We all love refillable water stations, but for now, try to pass out water bottles. For an even better alternative, use touchless refillable water stations which will fill water bottles when placed underneath sensors. Completely touchless!
5. Assigned seating, tables and chairs
If your event is in a theater or requires seating arrangements, stick with assigned seating.
Assigned seating allows promoters to socially distance guests from each other ensuring this protocol is followed. Try to place guests in every other row, every other seat, if possible.
Obviously, this depends on the size of your venue and the guest count.
Customize your assigned seating
We can build seating maps for your venue,
add custom graphics, images, colors,
booths, tables, whatever you need!

If you have open seating and dining, try to space out the tables as much as possible and only allow people that came together to sit together.
6. Activities and games
Are there games at your event? Activites? Giant Jenga!
Well, these might be a bad idea unless everyone is wearing gloves.
Think about it.
One family plays with a large chess piece or passes around a ball; someone contaminated touches the game, another family comes up to play with it, children pass it around to each other …. anddddddd there goes the germs.
Really think about any activities and interactions you have planned and see if they allow for pathogens to reach or connect with other participants.
7. Merchandise and other booths (ticket add-ons)
If you're using Purplepass to sell tickets, then you have the option to sell merchandise at checkout.

This is known as a ticket add-on.
Ticket add-ons also work for drink tickets, food purchases, programs, packets, and anything else you could sell at your event.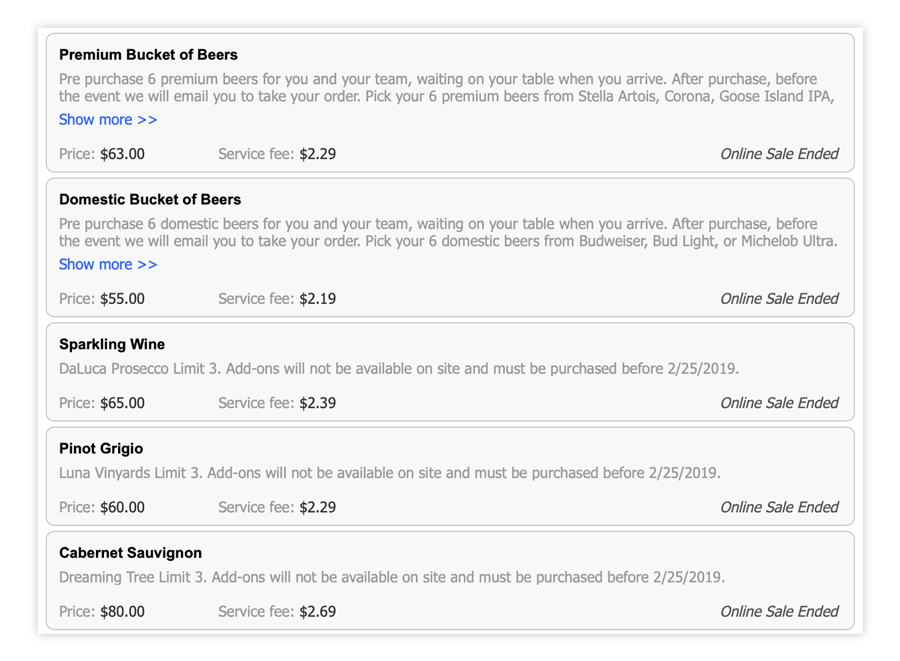 Selling these items in advance eliminates the need for booths and long lines at your event. Before guests checkout, you can offer these packages and offers on your ticket page.
Give them a discounted price when they purchase merchandise, offer special food or drink rates, etc.
8. Bathroom lines and capacity
Aw the inevitable. Bathroom lines. These are unavoidable and usually encourage heavy traffic and long lines.
Put social distancing tape outside while people wait and have staff monitor the amount of guests entering and exiting with a clicker counter.
Determine a safe capacity for your bathroom and enforce it. For long lines, place tape marking 6 feet apart so guests can practice social distancing while waiting.
9. Dealing with media
Is there going to be media at your event?
If yes, you need to set boundaries and create space just for them.
If media isn't necessary, see if they can cover your event with a press release or blog so they don't need to attend in person.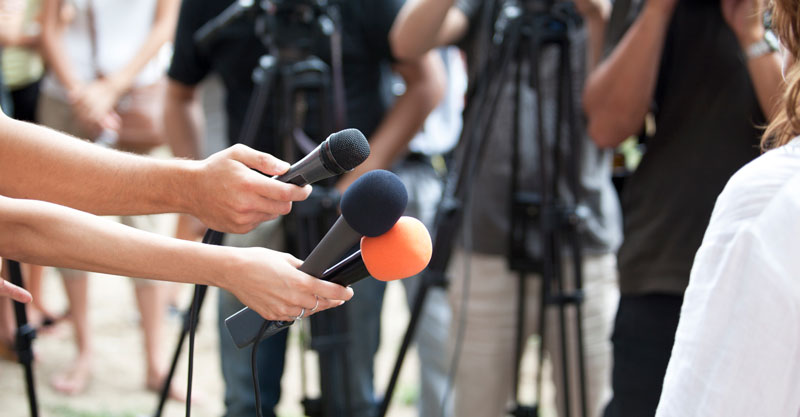 Radio and news can feature your event just outside or in a media space if your venue has one.
All interviews can be conducted ahead of time or via Zoom. Live streaming is also a great way to feature the event online.
10. Know your community rules, regulations and health standards
As an event planner, it's your responsibility to remain updated on current news, community rules and regulations regarding events and gatherings.


Here are some resources for event planners:
CDC - Gatherings and Community Events
Coronavirus and Events: Outlook and Recovery Timeline
Coronavirus Live News and Updates
Live Updates: States Reopening
COVID-19 Travel Recommendations by Country
11. Staff and volunteers
Don't forget to create a safe space for your volunteers and staff as well as your guests. Enforcing standard health protocols for your team such as wearing protective gloves and masks is one place to start.


Jobs for your team that help create a touchless environment:
Assign entrance and exit monitors. Their job includes keeping track of capacity, offering friendly reminders to guests about social distancing, etc.


Wireless scanning and looking up orders throughout your gate lines. Staff scanning in guests should remember not to exchange and touch anything the guests offer such as tickets. Rather, scan at a distance.


Bathroom monitors
Entrance and exit monitors
Parking attendees
Clean up crews and maintaining hand sanitizing stations
Other cleaning roles
Need help getting started?
You aren't alone. With Purplepass you
get 24/7/365 support for you
and your guests.