Why Every Team of Planners Should be Using an Event Management App
Organizing an event is not easy. Managing an event is an enormous task that is immensely challenging, involving tough situations and a demanding audiences.
Whether it is putting on a workshop, conference, festival or any other event, providing an exceptional experience to the attendees is highly important for the success of the event.
Build custom reports, invoices, alerts
Purplepass offers an extensive dashboard of
pre-built reports. However, users can build
there own depending on what they need.


The fact is, "events are more critical than ever" and even leading organizations like Apple,
Microsoft, HubSpot, Marketo, and Target all consider events to be crucial to their event plan. Meanwhile, the average B2B CMO allots 24% of their event planning budget to events. Businesses that strive to be at the peak of their industry need to invest in their event strategy.

31% of event marketers believe events to be the most powerful marketing channel served by content marketing, email marketing, and other ways of online promotion.

By leveraging the best event management software, one can achieve these tasks. As per a recent report, 86% of event marketers consider that technology can have a vital positive effect on the success of their events. Therefore, multitasking skills are needed to handle event management efficiently. Without an event management software in place, it becomes difficult for planners to automate their repeated tasks and plan a flawless event.

However, do you really know how to use a good digital platform to organize your event?

What reasons will persuade you to use an event management app for your events? Here is a glimpse at the top 5 reasons why digital platforms are a must for your team of event planners.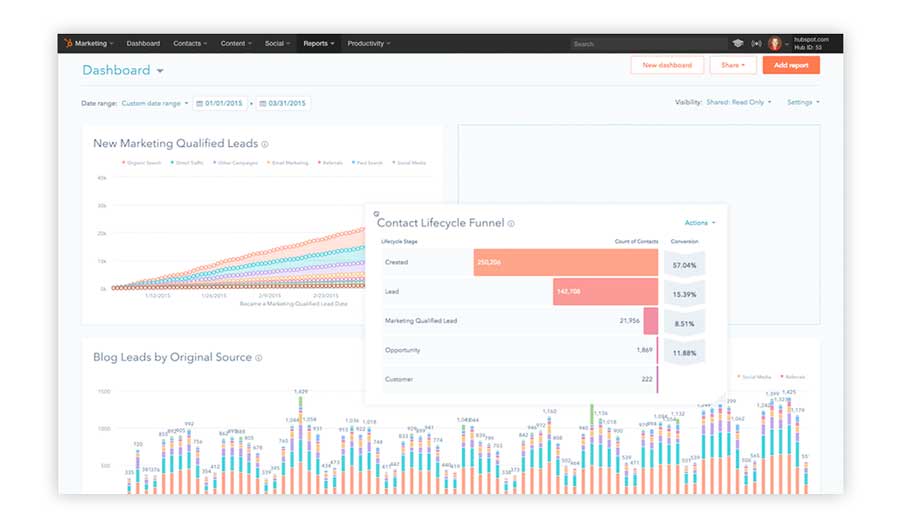 1. Keeps everyone organized and on track
An event management system can work wonders to get you organized, permit effective collaboration, and avoid miscommunication. A system in place will assure that tasks are allotted, communication is clear, and work gets done without delay among partners.
It will display all the updates on the dashboard and you can easily keep track of a project's progress. You can supervise all the organization's events and search for any piece of information without complexity and errors.


2. Use it to create an online registration experience
Nowadays, we use interlinked groups to manage registration data. With an event management app, you can create highly customizable forms, different tickets that suit your promotional requirements, communicate with sponsors, attendees, and so much more.
Purplepass is a great solution for any team looking for support in the following areas:
Assigned seating
Ticket add-ons and merchandise sales online
Support for a variety of event types (schools, concerts, festivals, fairs, conferences, etc.)
24/7 access to real-human support
Customized features
Reports and the ability to build your own
Marketing insights
Equipment rentals for your gate
Ticket stock and printed material


3. Better management of your attendees with CRM
CRM combines attendee information in a single platform where you can search for what you need in seconds. You can access all transactions, registrations, attendance, communications, referral, feedback, etc. and any information on a contact.

4. Maximizes attendee engagement online
Many new event planners fall short after a person signed up and becomes a registrant. Just because they are registered, doesn't mean he or she will eventually become an attendee.
This is usually a big problem for free or RSVP events.
Hence, one solution is to engage the registrants. You can use the event management app to send scheduled messages, newsletters, reminders, and so on. The point is to keep following up until the event day and hope that they got the message.

5. It analyzes overall event success with reports
An event management system will allow you to evaluate the event's success (or failure) and learn valuable lessons for future endeavors. For most event planners, the pressure to justify ROI requires them to have access to details of merchandise sales, ticket sales, leads, expenses, and profits.
Besides learning to cut down on expenses, avoid errors, and amplify excellent results in the next alike event, you will find the reporting tools that accompany an event management software extremely helpful.
SMS messaging for staying connected
Purplepass' SMS messaging feature
lets promoters send alerts, promo
codes, discounts, ticket links, etc.
The Final Say!

Event management apps and software have become an integral part of event planning and overall management.

Today's event management platform fulfills a wide range of tasks such as event registration, event marketing, and reporting. It drives event success for a variety of B2B and B2C events, and helps event organizers save time, save money, enhance security, and reduce event troubles.
All thanks to a structure that is seamlessly integrated from end-to-end. So...are you convinced?