The Best Social Media Platforms for Promoting Events (Updated 2022)
Want people to attend your event?
Most people think about event listing sites and traditional ads, but forget one of the most important places to promote it; social media!
So what social media platforms should you be using to promote your events, and how should you use them?
These days, no event promotion is complete without a social media presence. From event pages that help gauge interest to "official" event hashtags that help spread hype, social media is now part of the modern-day ritual of attending events, so it has to be part of promoting them too.
But if you really want to make the most of your social media pages and posts, there are six platforms you can't ignore – and a few features and techniques you won't want to pass up.
Whether you're trying to sell out a stadium or attract donations for your nonprofit event, putting your event on social media is a must. Before getting started, however, it is important to keep in mind that social media platforms appeal to a wide range of demographics. Familiarizing yourself with what each one offers can help you in choosing which platforms are ideal for sharing your event on.
Here are six of the most effective social media platforms for promoting events:
1. Facebook
Facebook is still one of the largest social media platforms to date, with over 2.8 billion users -- yes, that's a billion with a B.
It's free to create an event page on Facebook, but if you want the right people to see the page and grow a guest list, make sure it's engaging and informative.
That means consistent updates – a daily or weekly countdown is perfect for this – and plenty of information, including clear links, contact info, locations, dates, and photos.
Your goal is to get people excited enough to add your event to their calendar (by clicking "interested" or "attending"), then maintain that excitement with more details until they purchase tickets or attend.
A direct link makes it that much easier for attendees to purchase tickets, and responding promptly to their public questions will make them feel welcome and heard.
Make sure your RSVPs are visible too, because people are more likely to commit to events if they know friends and neighbors will be there too.
For a complete list of how you can use Facebook to promote your event, click here.
2. Twitter
Twitter is another massive digital platform for sharing information and staying connected to individuals instantly, with over 360 million active users as of 2022. If you want to engage directly and immediately with your potential guests, Twitter is a great way to do it.
Tweets are short and sweet ways to keep your event on everyone's mind, and Twitter's paid advertisements make sure a wider audience will see those concert videos and giveaway photos in their Twitter feed.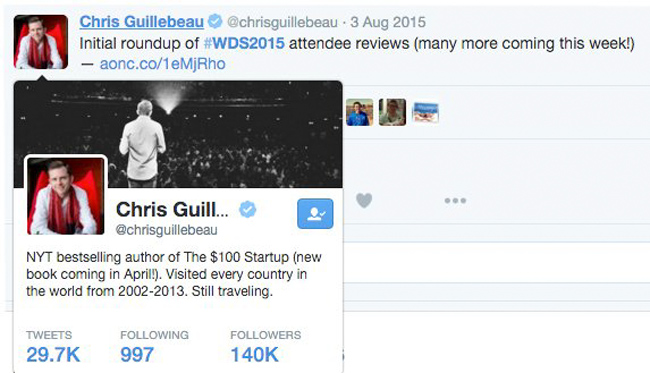 As you promote your event on Twitter, use your official hashtags every time, but don't overload your followers with visual content in every post.
Instead, post a daily countdown to keep them excited and aware, then sprinkle in preview posts with engaging visual content.
Here are a few tips for promoting your event on Twitter:
1. Create a unique and compelling hashtag
2. Encourage anyone attending your event (guests, artists, speakers, vendors, sponsors, affiliates, staff) to use your hashtag when promoting that event
3. Add value to your tweets with information for your readers
4. Respond to any tweets within an hour, or your engagement will go down.
5. Make a captivating campaign
6. Host giveaways and competitions
7. Don't forget to be human, not a machine. Engage with your followers because you want to!
3. Instagram
If you enjoy promoting events using images and video-based content, Instagram may be the perfect social media platform for you, with over 1.3 billion users worldwide. Promoting a specific Instagram hashtag at your event is smart, but it should also be the last step in your plan, because it doesn't pay off until the event's already in progress.
Well before anyone shows up and posts a photo or story, use Instagram to drum up interest with contests, previews, live stories, and more.
For example, you can post photos of the food that will be served, videos of the artists that will perform, or slideshows of the decor and other preparations as you make them.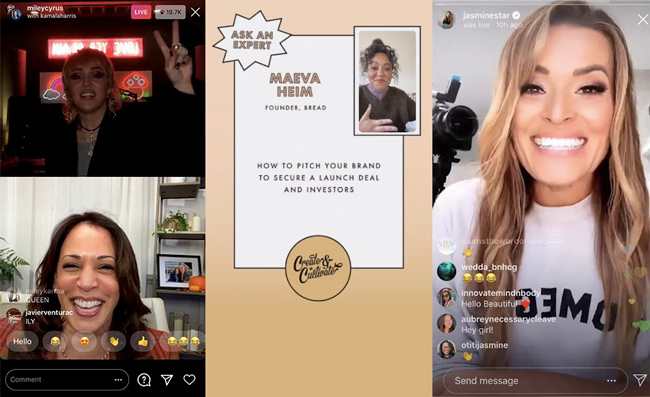 To get a better idea of what I am talking about, we created a list of the top 5 ways you can use Instagram to sell more tickets.
Want to know if your efforts are paying off?
Business accounts have access to Instagram Insights, a free service that analyzes how people interact with your posts and stories.
Use Insights to learn more about your audience, including gender, age, and location, to identify which posts are attracting the most engagement (reach, profile visits, and impressions).
4. TikTok
TikTok, now considered one of the leading social media platforms worldwide, is considered the fastest-growing social network of all time, with a significant 105% user base growth rate just in the United States since 2020.
If you are looking for new and innovative ways to reach potential event attendees, TikTok may be the niche platform you need. 62% of TikTok users agree that platform-specific branded content is most likely to result in engagement and/or generating interest in a business, brand, individual, or idea.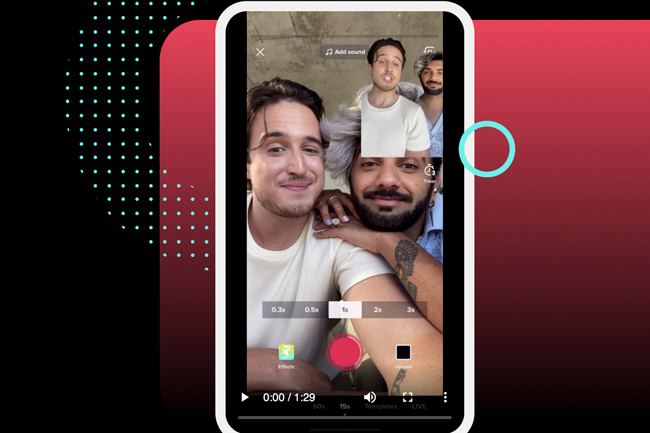 When promoting events using TikTok, keep the following in mind:
Video content is king

TikTok is video-based, so other forms of promotion will not likely succeed on the platform

Comedy is one of the leading categories on TikTok

Always research existing hashtags to determine what is trending

Use relevant hashtags in the order of their importance for maximum visibility

Create content consistently

Host contests and giveaways to generate interest in the event you are hosting
5. Snapchat
Snapchat is another video-based social media platform that can be useful for planning, promoting, and even broadcasting or highlighting events in real-time.
With the Snapchat platform, users can send and receive photos and videos that are only available temporarily and are then permanently deleted.
With over 538 million registered users as of 2022, it is no wonder that brands and event coordinators alike have turned to Snapchat for highly targeted campaigns.
Every single minute, we estimate that 2.1 million snaps are created using the Snapchat app and platform in the US alone.
If you are thinking of promoting an upcoming event with the use of Snapchat, keep the following tips in mind:
Snapchat's videos and media are not permanent and will be deleted from the platform after 12 to 24 hours. However, it is important to note that screenshots and screen captures can be taken by other users. You may need to keep this information in mind if you are hosting or promoting a contest or giveaway relevant to your upcoming event.



Snapchat is ideal for reaching users who are already following you, and may not be optimal for new accounts just getting started.



You will see who has viewed the Snapchats you publish regarding your event.



Using Snapchat is best for those who are planning events for a younger following.
6. LinkedIn
Another platform to promote events that should not be discounted just because it is not a top contender is LinkedIn.
While LinkedIn is marketed as a platform for professionals to find jobs and network with other professionals, it can also be a great location to market an event, especially if your target attendees also use LinkedIn themselves.
LinkedIn is great for marketers and event coordinators, as over 50% of marketers utilize LinkedIn as of 2021 alone.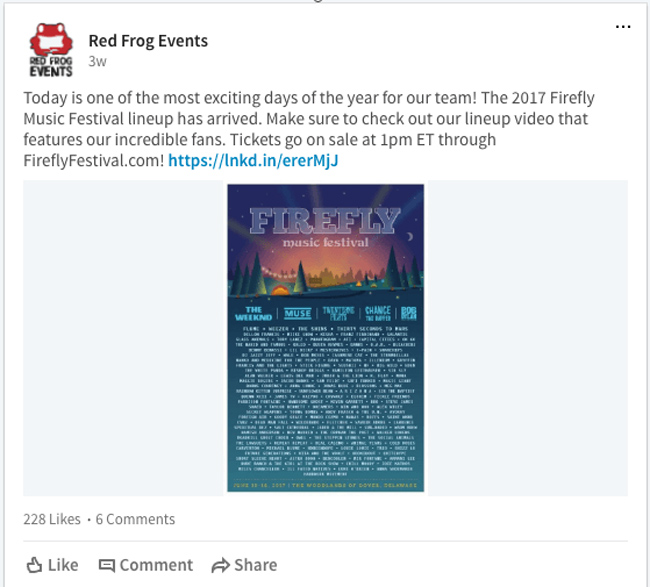 Nearly 16.2% of all LinkedIn users log in and use the platform daily.


When you are promoting an event using LinkedIn, keep the following in mind:
LinkedIn supports the use of #hashtags, which can help others to find your event

Promoting professional, corporate, and branded events via LinkedIn can cause a significantly higher turnout than expected

Using the LinkedIn platform to promote an event can provide valuable insights into your followers and existing professional connections you have made on the network.

LinkedIn is ideal for those who are targeting professionals and highly niche audiences, especially those in corporate and/or professional settings for event planning.
Are you ready to promote your event on social media?
All six platforms offer free and paid features that make it easier to spread the word. Just make sure you're engaging your target audience with answers they need, the information they want, and updates that will encourage and remind them to attend.