Which Is More Effective for Ads: Videos or Images?
Images Or Videos?
Which Is More Effective For Advertisements?
Is Chinese food or Italian food better?
Many people can immediately answer the above question. For many others, the answer is "It depends." As in "depends whether you're talking about genuine Chinese and Italian cuisine or food at American restaurants." Or "depends whether you're talking about high-quality food at an upscale restaurant or food at the mall."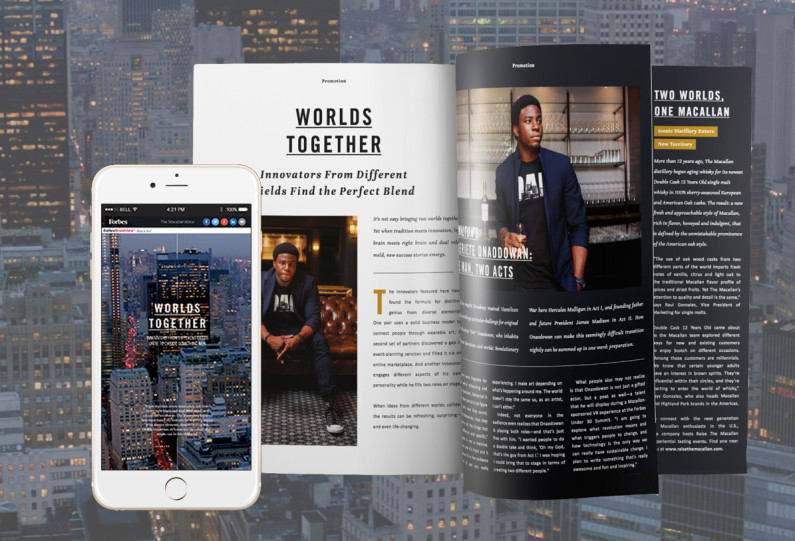 The same principle applies to the question "Are images or videos more effective for advertisements?"
An ad with the Photographer Of The Year's best photo, a photo that tells a great story about a product, is more effective than an out-of-focus video shot by an amateur.
Similarly, a video that won many awards for creativity and dramatic effect is more effective than a photo of an unattractive-looking product.
Consequently, the answer to the "Images or videos?" question is generally "It depends."
You want a better answer than that so we looked for study results and statistics about the use of videos and images. We weren't surprised that videos grab more people's attention and, thus, have more potential to sell than photos.
The Forbes magazine article "17 Stats And Facts Every Marketer Should Know About Video Marketing" reports that 80 percent of people recall a video advertisement they saw within the past month, 64 percent are more likely to buy a product after watching a video advertising it, and "social video generates 1,200 percent more shares than text and images combined."

"Videos have a compelling way of fostering engagement, yielding results like click-throughs, shares, lead generation, and sales," the article says. "It is indeed one of the best tactics to bring more exposure to your brand while helping you achieve your bottom-line."
We were surprised, though, to learn about VERY specific research that has been done on how to use videos and images in the same advertising campaign. Photos might be more effective than you believed — when used the right way.
What's the most effective way to use images?
The first thing you should know is that HubSpot reports that 32 percent of marketers surveyed said visual images are the most important form of content in their business, with blogging in second 27%.
The article "45 Visual Content Marketing Statistics You Should Know in 2018" also reports that using a "relevant image" with information increases the percentage of people who recall the information three days later from 10 to 65 percent.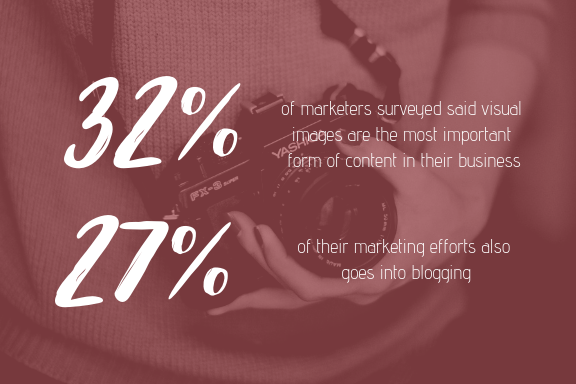 If images work in content, they should also work in advertisements, but you MUST use a relevant image to make the sale.
I would suggest using a great photo to attract eyeballs to staying on your website and Facebook page, but using a relevant photo to communicate your product's benefits.
Social Lab Marketing ran an experiment that concluded photos of happy women got more clicks than photos of happy men EVERY time.
The article "The Types of Images You Should be Using for Your Ads" also reported that the "headshots vs. stock photo" debate isn't relevant. What's relevant is that the photos should be creative with the subjects expressing emotion.
The photo that is most relevant to your product should be combined with text that communicates the most important advantage of what you're selling. The photo shouldn't have too much detail because you want the focus of the photo to stand out. The text shouldn't block the key part of the photo. It should supplement it.
What's the most effective ways to use videos? There are dozens. This Entrepreneur magazine article lists eight. If I had to summarize the article, I would say videos are most effective when they tell great stories about what you're selling or the people selling it.
Testimonial advertisements
Testimonials are a fantastic way to convey your product's benefits.
After all, if you were a prospective customer would you prefer hearing CEOs say what a great product their company has or people like yourself talking in specifics about the product?
If you're selling a product, you should know who your happiest customers are. Don't be shy about asking them to appear in your testimonial video. Find customers who can talk about different benefits of your product because your prospective customers are different.
Product videos can also be an important tool to sell your product, particularly if it's new, innovative, and is offering customers a chance to, as the Entrepreneur article says, "make the customer's life better." A product video can explain how a complicated product works and make prospective customers enthusiastic about how it will improve their lives.
Facebook case study
You might be most concerned about selling your product via your Facebook page. Believe it or not, Facebook conducted a study in 2014 that measured the impact of three "sequencing strategies" for an advertising campaign.
It reported the results in the article "Creative Combinations That Work."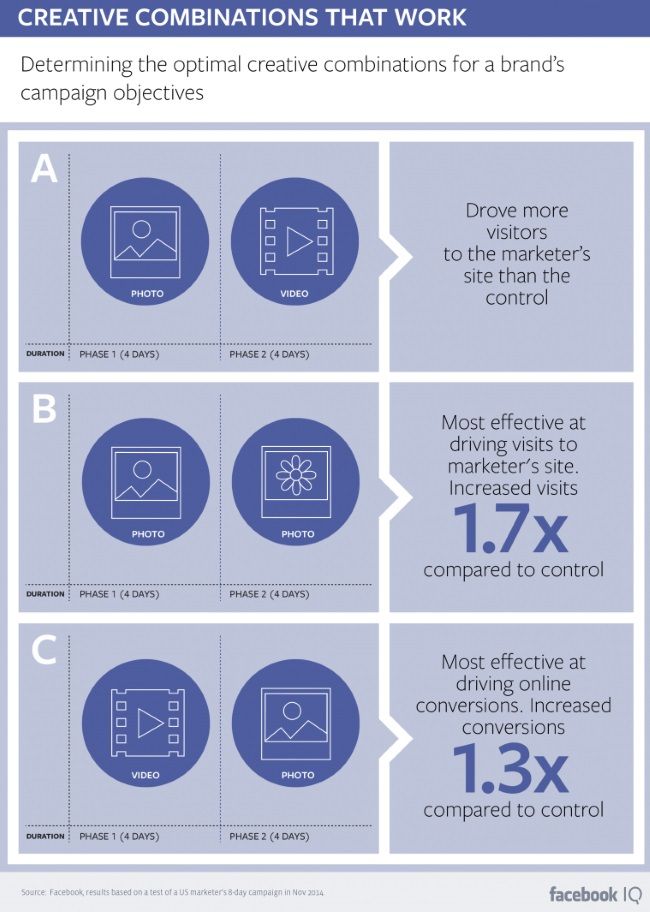 The advertising campaigns lasted eight days. One using a video ad for the first four days and a photo ad for the latter four days.
The second campaign featured using a photo ad for the first four days and a video ad for the latter four days.
The third campaign featured using one photo for the first four days and a different photo for the latter four days.
Facebook reported that the photo-only campaign was the most effective at increasing the number of visits to the advertiser's website while the videos followed by photos campaign was the most effective at increasing online transactions.
All three campaigns significantly increased website visits and sales compared to an eight-day period when the company didn't advertise.
"Creative sequencing strategies are relative — there is no "one-size-fits-all" approach," the article concludes. "Marketers should evaluate for themselves the "right" combination for their brands and their key business outcomes."
The bottom line is that when you devise your advertising campaign, you should choose videos and photos that work best for your SPECIFIC product or service, brand, and campaign and then figure out the right sequence for using them.
Does that mean you should eat wonton soup before you eat a slice of pizza or an antipasto salad before you eat sweet and sour pork?
Well, I guess we must research that question for our next article.