Thanksgiving Ideas to Get the Community Involved: In-Person and Memorable
Thanksgiving is more than just turkey and stuffing; it's a holiday that signifies gratitude, unity, and the spirit of giving. For many, it's a time to come together with family and close friends. But what if we could extend that familial spirit to our broader community?
Here are some heartfelt, in-person Thanksgiving ideas to involve and uplift your entire community.
1. Community Potluck Dinner
A shared meal where each participant or family brings a dish to a communal location. By sharing dishes that are significant to their own family traditions, community members can experience diverse cultural interpretations of the holiday.
Tips for success:
Secure a communal venue like a community center, park, or school hall.
Coordinate dish contributions using platforms like SignUpGenius to avoid excessive repetition.
Ensure the inclusion of vegetarian and allergy-friendly dishes.
Keep food safety in mind for potlucks.
2. Thanksgiving Parade or Street Fair
Host a public celebration featuring floats, music bands, and street stalls. Parades and fairs foster communal celebration. They can showcase local talents and offer an opportunity for local businesses to set up stalls.
Tips for success:
Collaborate with local authorities for permits and road closures.
Involve schools, local bands, and dance troops for diverse entertainment.
Consider a theme for the parade, such as "Gratitude Through the Ages" or "Harvest Fest".
3. Charity Turkey Trot or Fun Run
A community-run or walk event, typically benefitting a charitable cause. It combines physical activity with charitable giving, often involving families and participants of all ages.
Tips for success:
Collaborate with a local charity, ensuring part of all proceeds go to a good cause.
Promote the event on local community boards, social media, and through schools.
Use platforms like Purpepass to make online registration and signups easy.
Use Purplepass to manage volunteers
Not just for ticketing, use the platform for
volunteer sign-ups, collecting donations and more!

4. Community Volunteering Day
Organized activities where community members can volunteer, such as cleaning parks, serving in soup kitchens, or organizing charity events. Volunteering fosters a sense of collective responsibility and unity, emphasizing the 'giving' aspect of Thanksgiving.
Tips for success:
Partner with local non-profits or shelters to organize events.
Use social media and community boards to gather volunteers.
Offer recognition or small tokens of appreciation for participants.
5. Cultural Exchange Fair
An event showcasing diverse ways in which different cultures celebrate Thanksgiving or similar gratitude festivals. Encourages cultural understanding and appreciation within a diverse community.
Tips for success:
Invite cultural organizations or community groups to set up booths or displays.
Incorporate cultural performances like dances, songs, or plays.
Consider hosting mini-workshops where attendees can learn about different cultural traditions.
6. "Thankful Trees" Installation
A community art project where members can write what they're grateful for on paper "leaves" and attach them to communal "trees" installed in public places. Provides a visual representation of collective gratitude and fosters a positive community environment.
Tips for success:
Use durable materials to withstand weather if installed outdoors.
Collaborate with local artists or schools for the design and creation.
Position in high-footfall areas like parks, community centers, or shopping districts.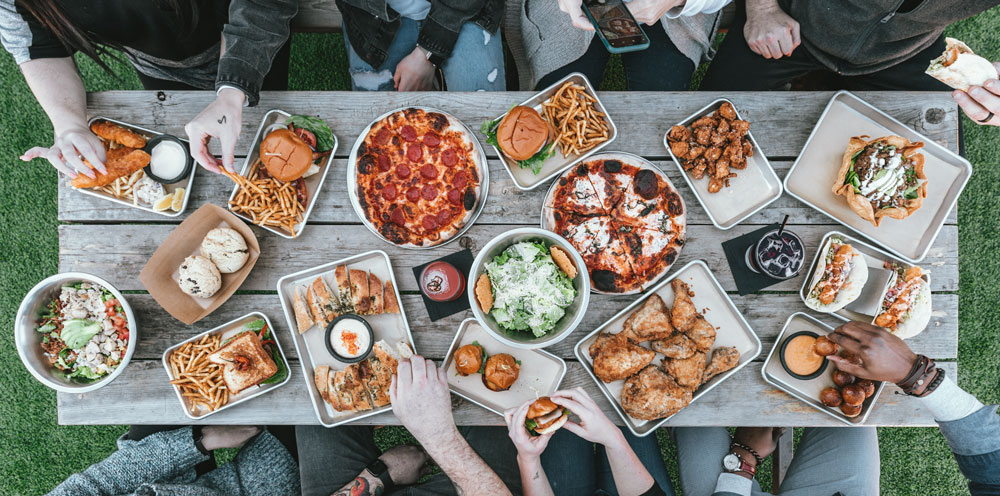 7. Local Talent Showcase
An event where community members can showcase their talents – be it singing, dancing, poetry, or magic tricks. Use this event to highlight and celebrate local talent, offering a platform for expression.
Tips for success:
Consider incorporating a charitable element, where ticket proceeds benefit a local cause.
Advertise widely using local media, schools, and community centers.
Conclusion
Thanksgiving is a poignant reminder of the importance of gratitude, community, and togetherness. By organizing and participating in communal events, we not only make the holiday memorable but also fortify our community bonds. In a world where division often makes headlines, such communal celebrations underscore the importance of unity, reminding us that at our core, we all have something to be thankful for.