6 Tips for Creating your Turkey Trot Registration Page
The turkey trot, contrary to its name, is not a type of mating dance that turkeys engage in. In fact, the turkey trot dates all the way back to 1896, when the holiday-themed race was first introduced in the state of New York. In 1896, participants ran 5 miles through downtown Buffalo, New York, trotting all the way along the dirt roads.
Today, however, the turkey trot is a race that occurs all throughout the country during the month of Thanksgiving. Each year, those who walk or run in local turkey trots are also known for dressing up as a turkey or a Thanksgiving-themed item. If you are planning a turkey trot in your city or community, consider using an online registration platform to organize the registration process.
Benefits of Creating an Online Registration
Using an online registration platform for an event such as a turkey trot is a way to track and monitor the age groups of individuals who are interested in attending the event and other important demographics, such as location and gender.
Online registration solutions provide invaluable insights into how your website is accessed, who is accessing your registration pages, as well as the overall engagement level of your current sign-up and ticketing pages.
Plus, it keeps the selling process online, automating the sale of tickets, making less work for you.
Tip #1: Create Different Event Types
When planning and coordinating a turkey trot race, it is important to consider the total duration of the event and the type of race or races you intend to host.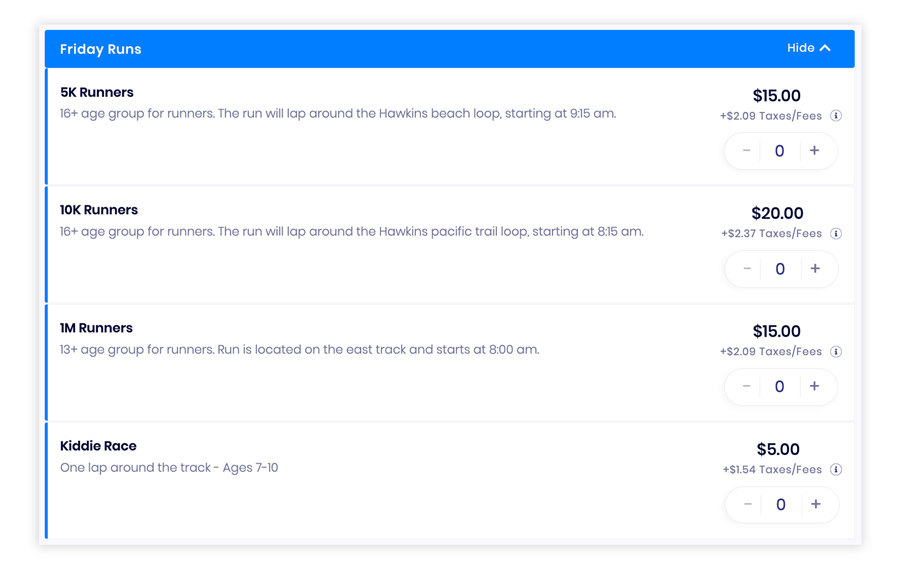 If you are hosting a multi-day turkey trot over the course of a few days, creating different ticket types for each day may be appropriate. You may also consider offering a package or a multi-day pass that provides the purchaser with access to the turkey trot each day that the event is being held.
Other ticket types to consider might include, but are not limited to:
Senior citizen tickets
Military/veteran discounted tickets
Student (with a student ID) discount
Group/purchasing at a bulk discount
Local business owner discount
EMT/Police/local service men and women discount
Sponsor tickets for those who are solely interested in sponsoring the event (in exchange for additional promotion or a sponsorship table/booth during the actual turkey trot race)
Tip #2: Include Terms and Conditions
Whenever you are creating a registration for an event such as a turkey trot, it is important to include any venue or event policies as well as terms and conditions that all attendees and participants must agree to before they are permitted into the event. Sharing the venue policies ahead of time and during the registration process is highly advisable to minimize confusion from guests and attendees on the day of the turkey trot.

If you are hosting the turkey trot at a private venue, include rules regarding attire, beverages, and bringing food from outside the event. You should also include a code of conduct to ensure that all participants understand the rules ahead of time.
Tip #3: Include a Waiver
With any event that involves physical activity and stress on the body, it is advisable to include a waiver somewhere within your event's registration process. A waiver can help to protect you as an event coordinator and/or organizer from potential legal liability.
If anyone who is participating in your event is hurt while participating in the turkey trot race, it is important to have a waiver in place to protect yourself legally and financially. You can include this during the checkout process.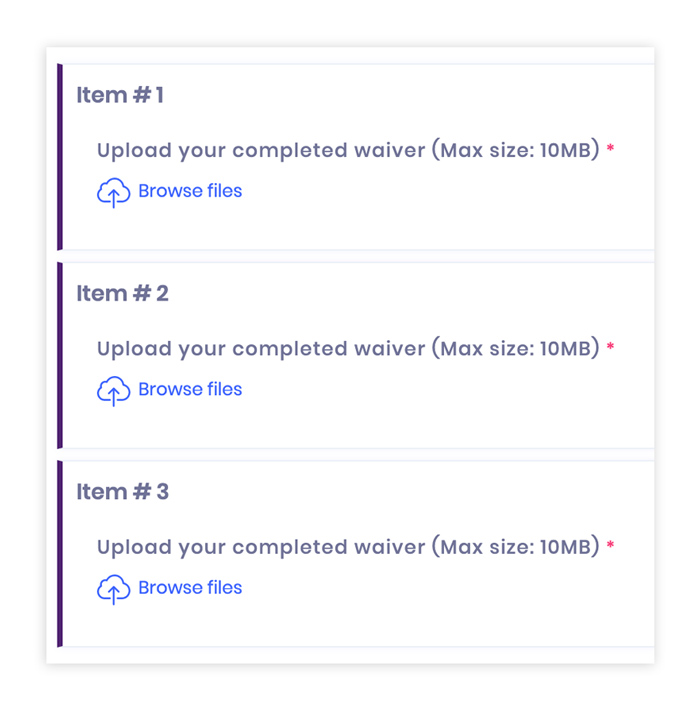 Implementing a valid waiver is possible with the online registration page you created for the turkey trot event. Rather than seeking out each individual participant to request their signature in person, sharing the waiver in the registration process is much easier.
It is also a more efficient method of gathering the information and binding agreements you need before the event begins, which can help you to put your mind at ease.
Tip #4: Offer Event Merchandise
Whether you are looking for a way to draw attention to your event or if you want to implement another revenue stream into the turkey trot event you are hosting, consider offering event merchandise.
Promoting turkey trot merchandise that has been created by the event hosts can help to recoup some of the funds that were necessary to host the event, while also helping to spread awareness about the race.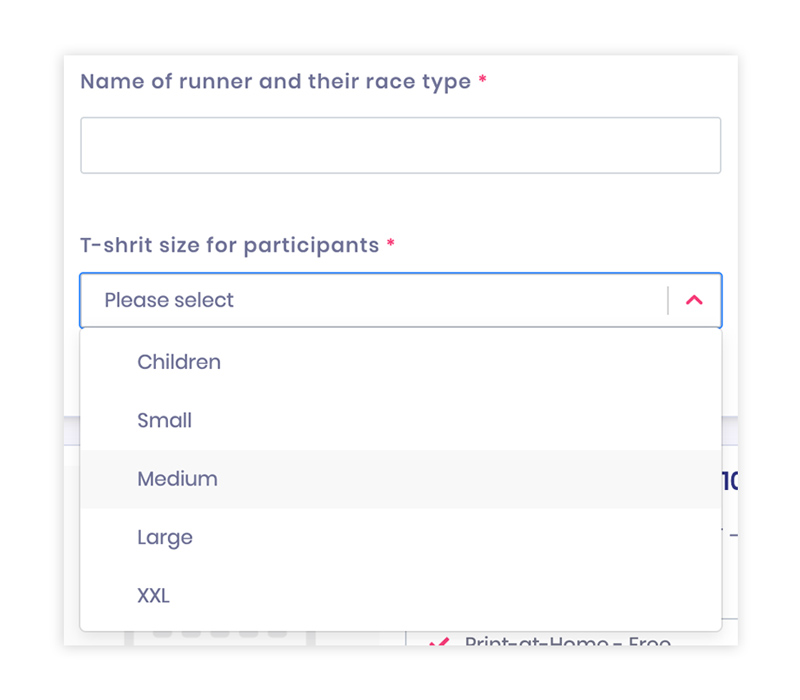 Tip #5: Provide a Donation Option
Many turkey trot races are held to help raise money for a good cause, such as a local charity foundation or organization.
If you want to provide your event's participants or competitors with the option to donate to the cause you are promoting directly, you can do so on the registration page you create online. This will help to make the process of requesting and collecting donations much easier.
Tip #6: Create a Signup Page or Section for Sponsorships and/or Volunteers
Before you complete the process of creating your turkey trot event's signup page, include a sponsorship or volunteer section of the online registration area you are using. This will help to minimize the legwork needed to recruit sponsors and volunteers ahead of time.
Including a section for sponsorships and volunteers can help to increase the engagement of your event by those who are genuinely interested in supporting the event or volunteering to help coordinate and oversee it.
Hosting a turkey trot during fall is a wonderful way to bring a community together for a good cause, while remaining healthy and active doing so. When you host a turkey trot or any community-based race of any size, using an online registration solution and platform is one way to streamline the process, so you can spend more time focusing on the event itself.