Master List of Virtual Event Ideas for the Top 6 Industries
Can you really take any event and make it virtual? Event planners are turning to live streams, broadcasting their events for everyone to see while remaining safe at home.
Don't let the effects of COVID stop your events. We looked at the top industries in the event space and listed out different ways promoters can continue their events online. Take a look!


1. Sports, fitness and wellness
2. Education, training and classes
4. Business, meetings and conferences
5. Social events (family, friends and holidays)
6. Farmer's markets and community events
1. Sports, Fitness, and Wellness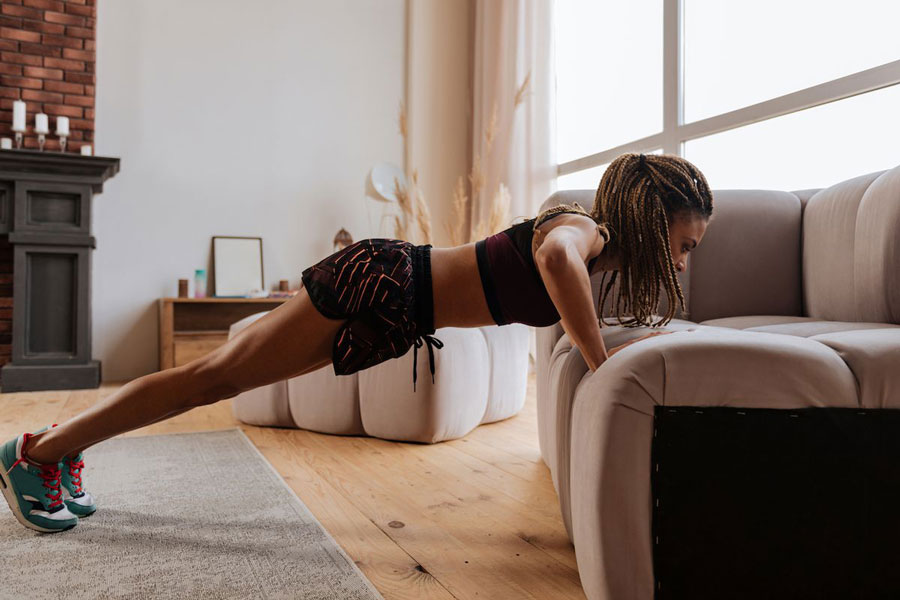 The follow are a list of activities and events related to the sports and the fitness industry you can broadcast online.


Online class ideas:
Yoga and meditation
Dance/Zumba
Strength classes
At-home boxing
Follow along boot camp or intense training course
Spin or treadmill classes
Outdoor running groups (audio)
Competition and sports conducted virtually (at a distance):
Multi-day challenge races (offer pre-measured courses and audio to follow along)
Online gym classes/memberships online
Gaming (video game competitions)
If planning a sports game where interaction is necessary, have participants quarantine for 2 weeks prior. On game day, instead of having an in-person audience, make a live stream available for the fans at home.
During these live streams have a host narrate the game for the viewers from home and display multiple screens with different angles of the event.


New live stream tickets and widget
Keep everything on your website with
Purplepass' new live widget that works
with any streaming service.
Other tips for hosting virtual sporting and fitness events
Because the entire family is home, provide options for parents and children. For example, offer adult Zumba and kid dance classes so everyone can stay active at home.


Work and employ instructors who are able to still push and encourage their participants while streaming. They need to be comfortable using the new technology.


Invest in equipment or a set studio area where different instructors can come and conduct their class.

Use an online registration and scheduling system to make signing up for classes online accessible.


Offer a discounted price for what classes would go for if in-person, as it's a different experience of exercising at home versus the gym or in studio; the price should reflect accordingly.


If conducting a workout class, provide a list of equipment needed beforehand or in the details description so participants are prepared (mat, weights, straps, etc.).
2. Education, Training and Classes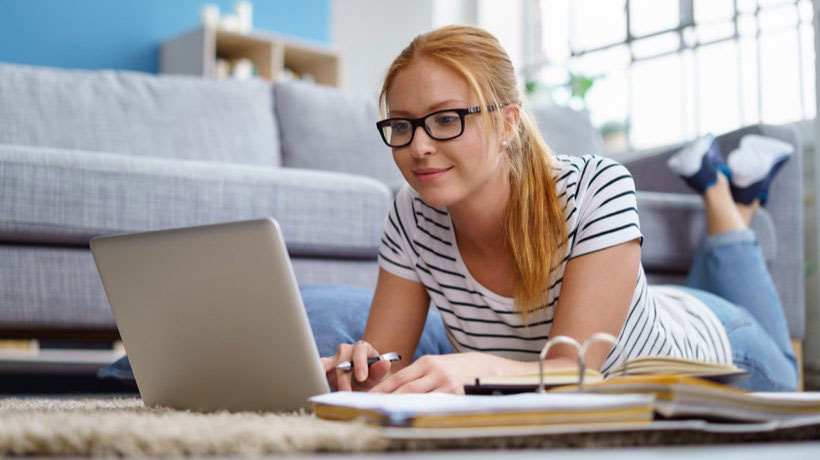 Because of COVID, most students and teachers have transitioned to online or hybrid learning; not by choice. Although most don't favor this way of learning, it's still possible to provide a quality education through screens.
Here are some virtual event ideas for education programs and schools.


1. Registration, class sign-ups and orientation
Eliminate the need for in-person orientations and class sign-ups. Instead, make everything available online with an event management software for education. Students can select their classes, purchase yearbooks, Senior merchandise, books, sign up for clubs, etc. all at a safe distance from home.
2. Fundraisers and department donations
No more than ever, departments and programs are relying on the donations from their community. While in-person events are almost nonexistent, promoters can create a 'Give' campaign online to make contributing to a department easy. Consider selling branded merchandise online or event tickets for an open-ended donation.
3. Performing arts, theater, and exhibits
Arts can still be experienced on a virtual level. Whether it's art sales, virtual exhibits, tours, or live streaming theater productions, it can be done.
Looking for ways your Arts department can get involved online?
Check out our podcast interview below with the head of the Santa Barbara High School Theater program. He shares how his students are bringing their plays online, plus the school's plans for future events.


4. The Athletics department; virtual sports (see section above)


5. Group sessions or small groups via Zoom
Most Zoom users aren't aware of the software's ability to break up into smaller groups. Stopping virtual classes and breaking off into groups not only encourages engagement, but replicates what would happen during an in-person class.
The Director at MHAI Training Institute shares how he uses Zoom's breakout sessions to encourage continuously engagement for his workshops and trainings online.
6. Tutoring and sessions
7. One-on-one student counseling
8. Trainings and orientations
9. Teacher and staff virtual conferences
3. Festivals and Mass Events

Is it really possible to take one of the biggest event types, drawing in sizeable crowds from around the world and transition it to online? It might not be the same experience, but anything is possible.
Check out these common festival event categories that are going virtual.


1. Film and literary festivals
Whether it's film or lecture style, guests can easily stream the films to their TV or smart devices from home. Lecturers and special guests can stream in and speak to their audiences at separate locations or at an onsite studio that allows for social distancing.
If streaming from different locations, maintain graphics and logos on the screen during the event to keep the event's uniformity. Encourage speakers to use a solid, simple background to not distract from the event.
2. Beer and food festivals
Now, I know what you're thinking. How can I taste food and alcohol through a screen?
Well, obviously you can't. BUT you can bring the experience to your guests.
For example, if you're hosting a beer festival, bring the drinks straight to the guests so they can experience them during the stream. Throughout the event, feature different guest brewers, their beer selections, specialities, etc.


Delivery:
In the event details, specify what areas qualify for delivery of food and/or drinks. Include any delivery fees in the final purchase. Also, offer the option for guests to pick up their food and/or drinks at a location near them.
In advance, include what the package will contain so guests know ahead of time. Consider offering different packages or combos guests can try out depending on their preferences.
3. Celebration and holiday festivals
These types of festivals often include multiple different vendors, performers, and guest speakers. That being said, promoters have two options for streaming.


(1) Have everyone in the event join them at a venue or indoor studio, keeping all the streaming in location. This works if everyone can socially distance themselves while attending in-person.
(2) Option two, have everyone set up their booths and screens at home or at an off-site location and stream them in when ready. This will consist of the art of streaming multiple guests, and it doesn't come without challenges.


These festivals usually include demonstrations, workshops, speakers, interviews, exhibits, raffle prizes, shopping, etc.
First, start by determining the festival's schedule of events and line up. After that is established, determine whether you want everyone in the event to stream from location or if they can be broadcasted in from home (option 1 or 2).
From there, make sure all participants have the proper equipment, hardware and setup for the event. DO MULTIPLE TEST RUNS. Not everyone is going to be comfortable with the virtual space, so a few run-through is always necessary.
In the event description, include the intended event schedule and time that each activity will take place. In the registration, promoters should include virtual raffle tickets (if applicable), links for joining the event, and possibly different ticket options/times for specific activities and special guests.
4. Business, Meetings and Conferences
Organizations and businesses around the world are adjusting to the new normal of remaining at home. While offices may be closed, businesses must go on. Here are virtual event ideas for your business and its employees.


1. Zoom meetings and follow-ups
By now, we've all had a run in with Zoom.
Zoom has become one of the most popular platforms for professionals since the rise of COVID. Zoom makes hosting meetings easy with breakout rooms, live chat features, recording options, and other tools necessary for conducting business online.
Whether it's Zoom or another meeting software, continue to hold a meeting with clients via video or audio and conduct check-ins with employees at home; not just for task management, but mental health screens.


2. Conferences
Conferences are necessary for any large businesses conducting meetings and engaging in a common interest. Most conferences benefit professionals in the industry by offering workshops and seminars.
With any virtual event, especially conferences, you have the option to do it live or pre-recorded, that's entirely up to the promoter. From there, conduct test runs with the speakers working the event, have the technology and required equipment, build an event agenda, and include registration instructions for attendees prior to the event.
3. Networking events
Virtual networking events shouldn't be as casual as FaceTime. This is still the time to build relationships, make connection and leave with contact information.
4. Office parties (holidays!)
Need an idea for your next virtual office party? Start with theses:
Holiday themed - virtual gingerbread building, costume contests, etc.
Office Bingo or Trivia
Ugly Christmas Sweater theme
Secret Santa (send the gifts in advance)
Virtual game nights
5. Social Events (family, friends, and holidays)
Although we are with our family, if events include people from outside a household, consider meeting up with them virtually. Some ideas for ways families and friends can stay connected online might include:
Trivia and contests between households (will need a host and/or co-host)
Dinner parties via FaceTime
Holiday streamed events (virtual pumpkin carving, Christmas gift exchanges, Secret Santa, etc.). If exchanging gifts, mail them ahead of time.
Online games for families (Among Us, Mario Kart, Cards Against Humanity, etc.)
Gift and food exchanges (turn it into a competition and send everything to one house to judge and crown the winner!)
Watch a movie together!
Decorating holiday parties online
Paint and Sip
What about reunions?
This is the social gathering we all look forward to! Finally reuniting with everyone again, something we can only dream about while COVID stays around. For now, we will have to settle for a virtual reunion.

Here's what you'll need:
A laptop or device with the ability to connect to WIFI, that has a camera
A device that will also pick up your audio
A software available for all participants to use for streaming. There are plenty of software options out there with the capability of including numerous participants. Decide if you want everyone on screen or to go in to smaller groups?
Prep your guests in advance on how to join the stream so everyone can be on time
Plan an agenda or schedule of the event. This will create structure and purpose.
Have a host and co-host to help manage the only stream, especially if it includes a large group of people


Remember to be patient! This is a learning experience for everyone.

6. Farmer's markets and community events
Before hosting any event in your community, check CDC's guidelines on events for your area. These guidelines are based on that community's level of risk (low, medium, high), the number of cases and deaths, and the ability to put on safe events.
How can you make community events virtual?
Here are a few virtual event ideas to get your community involved and connected online.


1. Virtual farmers' markets
Host a virtual farmer's market event highlighting the different vendors and their products. At the same time, create a place for guests to purchase items they see on the feed to have them delivered to their homes.
2. Holiday celebrations
Bring the community together online with a live streamed event. Lighting of the town tree, light shows during the holidays, special presentations, speakers, performances, etc. It's easy to provide access to free events happening throughout the community, online.


3. Dance parties and DJ sets
Get people moving and off their butts with dance parties! Whether it's DJ sets or karaoke, people in the area should have access to this live stream.
Listen to this interview on Purplepass' new podcast series, EventBuzz, talking with an expert on virtual DJ sets and parties. Get live streaming tips for beginners, hardware and equipment advice plus more advice for virgin streamers.


4. Wine and food tastings
Just like food festivals, local wineries and breweries can host virtual tastings and deliver products directly to that customer's door.
5. Social clubs
Social clubs may include book clubs, gamers, local vendors, you name it! Anyone can sign-up and get involved through an online registration software.
6. Online bar hoping
Who else yearns for the days of hoping around to all the best bars in town?!
Bar hoping is still possible, let me tell you how. It's starts by having a host direct the entire event virtually. Guests can purchase group tickets and experience the local bars from their living rooms. Have each bar participating send their specialities to attendees' homes prior to the event.


7. Community Trivia or Bingo
8. Speed dating
9. Classes and workshops
10. Support groups
BONUS: Safe in-person event ideas for your community
Safe farmer's markets (6-feet apart, capacity management, protective gear required, etc.)

Outdoor picnics and fairs

Takeout food from local businesses
Need an event registration software?
Manage schedules, volunteer portals,
reports, sign-up sheets, and more
with Purplepass' registration platform.