Hybrid Events and the New Normal for B2B Marketing
If the future was a little fuzzy before, it's definitely blurry now in terms of what we can expect to see from events in 2021. The marketplace has taken a complete 180, target audiences are changing along with society and the climate of the pandemic. Which means, so should the way you market and host events.
In the recent episode of EventBuzz, a podcast for event planners, Senior Vice President at Impact XM, an experiential marketing agency, John Capano shared his thoughts on the subject. Throughout the discussion, Capano broke down his ideas on what the future held for events and how to market them in 2021. Jump below to listen to the entire interview.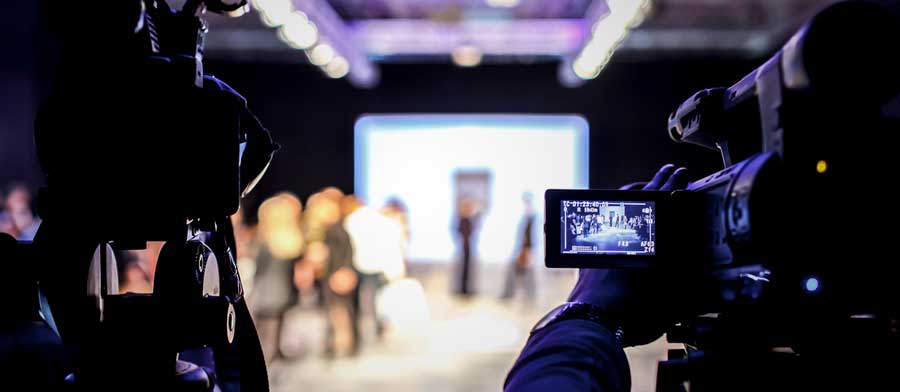 Building content-based virtual events


According to Capano, for virtual events, marketers need to flip their mindset. "Virtual event, or even a hybrid event is all about, like almost a broadcasting mindset...flip that 80% networking 20% content of a live event into 80% content and 20% networking in a virtual event."
Remember when transitioning from an in-person event to a virtual one, the audience experience needs to change too. Activities that made for a great in-person experience no longer apply. People don't want to join an online event to just watch a screen, they still come for some sort of interaction via an engaging online experience.


How to build engaging content for a virtual event:
Keep it short. It's going to be difficult keeping people engaged virtual if the presentations are long and drawn out

Ask yourself "how can you involve your audience?". Think of interactive activities like Q&As, small groups, call on your audience, provide something to fill out during the event, etc.

Use a software that supports web interactions (chat rooms, comments, etc.)

Provide resources, programs, PDFs they can print out in advance to follow along with

Set the stage! Just because the event is online doesn't mean the background has to be boring

Add in gamification to make it fun!

Add in a surprise, hidden egg to create more delightful moments
Understanding how your audience engages online


A big part of engaging with your audience is going beyond the content and really looking at how they engage with each other. Through content? What platforms do they engage on? How do they communicate?
"The first thing is setting your strategy and your objectives" says Capano, "...it's a simple marketing equation, like TV is good for some things, print is good for other things, and web is good for other things. And you wouldn't do what you do on TV on the web or in print. You could have the same theme, but you approach them differently, so the first and most important thing to realize is virtual is just a different animal than live and you need to adjust to that."
Knowing your audience and the purpose of the event, what you're trying to achieve, will help you design a virtual experience that works.
How to use post-event content to market future events:
Post-event content is anything you can pull from that event or previous events to use in your marketing campaigns. This might include:

Video highlights and presentations

Images

Testimonies and reviews

Quotes

Surveys and polls during the event

Media reviews and PR
Post to social media, run a YouTube ad, put reviews on your event page; there is always a way to share post-event content.
What are the benefits of hybrid events?


Capano noted the top benefits of hybrid events to be:


Reach and scalability. Hybrid events extends your reach beyond the in-person audience count.



Data collection. See who registered for the event, when they arrived and left the experience online, their interactions, clicks, etc. Having trackable data is an extremely valuable benefit of online events that lack with in-person experiences. This will help you understand your audience better and develop quality events in the future.



Sustainability. Live events contribute to our carbon footprint whereas, by moving online, you save the transportation required, printed material, in-person services, etc.



Flexibility for your audience. With live events, you can either attend at the time of the event or you miss the experience completely. Not everyone has the same standard schedule with weekends off, working 9-5 during the week. With virtual events, promoters can record the event in advance and give access to those that can't make the live experience so everyone can participate.



Provides content for future marketing. Like we discussed above, you have recorded material that you can pull from when you need to put out an ad campaign or advertise for future events.

You can listen to the entire interview here or click below! To listen on your favorite streaming services, search for the EventBuzz podcast.