How to Optimize and Distribute Your Marketing Budget
Organizations determine what falls under the digital marketing umbrella; the problem is that most businesses don't have the budget to properly execute campaigns on a large scale.
To optimize their budget, marketers need to know which elements fall under 'digital marketing' and estimate the campaigns they plan to run. Not all channels are relevant for select marketplaces.
The trick is to go where the customers go.
For optimal exposure, marketers and companies need to push their efforts in targeting specific groups and digital channels.
Stats, reporting and sales alerts
Find a report that works for your event with Purplepass.
Use our reports or build your own such as marketing,
financial or event statements.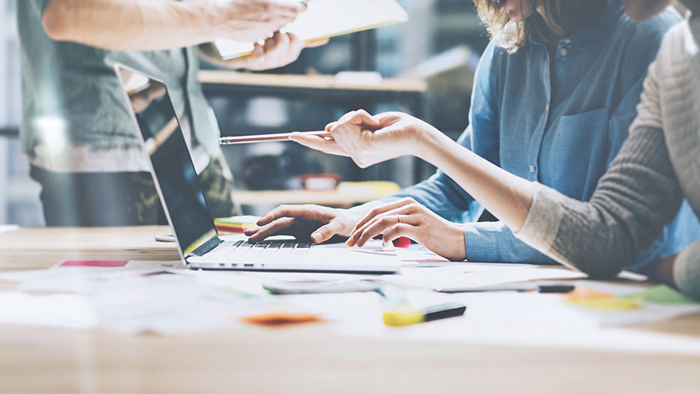 What is your main objective?
It's important to understand what your main objectives are if you want to be able to allocate your marketing spend appropriately.
What you are trying to achieve:
Increasing revenue or customers
Creating more brand loyalty
Boosting brand awareness
More engagement and interactions
Revenue and ticket sales
Knowing this is critical in creating a marketing plan. You need to know your objectives and goals before starting anything or else how will you measure the campaigns success?
What worked and what didn't.
Are you using analytics?
Using analytics and advanced metrics will allow you to see where your traffic is coming from and measure the ROI for each campaign.
Make sure you are using a software with analytics to measure your campaigns. This will save some expenses by showing you what investments are working and what needs to go.
Finding your Marketplace
To correctly distribute their online marketing budget, organizations first need to find out where their target audience hangs out.
Facebook
Twitter
Instagram
YouTube
Chat groups
LinkedIn
SnapChat
Reddit
Networking forums
These are just a few examples of common online hang outs with entirely different audience types. Start by determining who you are targeting and what platform(s) you should run your marketing ads on.
Creating buyer personas
It's necessary to create a persona of your ideal customer or customers in the past, so you know what you are looking for. Your buyer persona is a semi-fictional mockup of your perfect customer based on existing data and educated speculation.
Not only do buyer personas help you create successful campaigns, but they help humanize your customers — helping you build rich campaigns that are meaningful and people-oriented.
Really, your buyer persona helps you in all aspects of your event.
Distributing your online marketing budget
Once you have an idea of what's been working and what hasn't, allocate based on success; you can start breaking down your budget based on priorities and success.


Funds for content creation and lead magnets:
Blogs, guides, ebooks, white paper, etc. these are all forms of content creation.
By adding pop-up forms or CTA directly on your content, you've now created lead magnets. This form of marketing shows guests you are knowledgable in your industry, demonstrates your ability to guide and provide backlinks to other resources.
Writers and designers aren't free.
They are the backbone to your content creation and website designs so be sure to add them into your budget plan.


Sometimes our campaigns and content need a little ... push. Thats were paid promotions and advertisements come in. This will be a big part of your marketing plans and a huge chunk out of your marketing budget.

Social media is great because it is free to use.
Building an online community starts with social media. This is the central hub where your projected customers hang out. It's your job to build a following online via Instagram, Facebook, etc.
To further your reach or speed up the process, you might turn to paid ads on the platform which will need a place in your budget.


Roughly 69% of users between the age of 18-39 use their mobile devices to research products, find content, read blogs, etc. before purchasing.
Mobile devices have around 53% of paid-search clicks.
That being said, having a user-friendly website needs designers and coding specialist. Unless you are a pro in coding, you're going to have to outsource which tends to come with heavy $$$.


Invest in helpful software
Marketers can't measure their ROI without analytics. Finding a solid marketing software that monitors your traffic movements, creates reports, breakdowns and gives you a full understanding of movements is crucial to saving you time and money.
Cost depends on software choice.


Other common marketing strategies to include in your budget:
Email marketing software and integrations
Hosting a website
Traditional advertising (banners, flyers, posters, etc.)
Video ads
SEO specialist
Adwords and keyword research
Ad Retargeting
Digital marketing can be a fickle activity, techniques that have worked before are important to keep in mind. But just as important is keeping an eye on the future, combining this information with the costs will give you an idea of where to begin.
What works for one marketer may not always work for another.
In order to determine where your marketing budget should go next, dedicate some staff or other specialists to keeping you apprised of the incoming trends.
It also helps in deciding how much money to spend on different channels at each stage.
Successful organizations try testing across several channels, comparing performance and accounting for how much has been previously invested in each marketing channel and to what extent the channels have contributed to the overall success of current campaigns.


Create short URLs and tracking links
See where traffic is coming from
by creating custom tracking links
in your Purplepass account.
---

Author: Maxwell Donovan
Maxwell Donovan works for a Conference startup. His assignment is to discover the correct representatives and specialists for the meetings and different business occasions. These gatherings profoundly sought after are a decent method to produce business leads.