7 Apps for Finding Last Minute Event Tickets And Deals
Purchasing last-minute event tickets is easier than you think when you use one of these free ticket-finding apps to help!
1. Gametime
With Gametime, you can purchase last-minute tickets to concerts, sports, theater productions, and other events. There is the Gametime guarantee, which means when you buy your tickets, they will be on time and authentic.
The company is committed to clear and competitive pricing and if you find a lower price, they will make up the difference - also known as match pricing. The app is designed specifically to do everything from your phone, including buying tickets, sending them to friends, and selecting seats.
You can also view Gametime via desktop, find popular events in your area, and set a price range filter and preferred dates.
2. TKTS
The TKTS app is the best way to get real-time listings of all Off-Broadway and Broadway shows available at the New York City TKTS discount ticket booths or online.
The app has offers for same-day tickets to both Broadway and Off-Broadway shows at discounted prices of up to 50% off the full ticket price. TKTS features real-time displays of what is on sale, approximate wait times at the booths so you can plan your visit and a My List feature that lets you create a list of shows you want to see. You can turn on notifications, so you know when tickets for your shows are available.
This is great for finding last-minute deals and same-day theater tickets!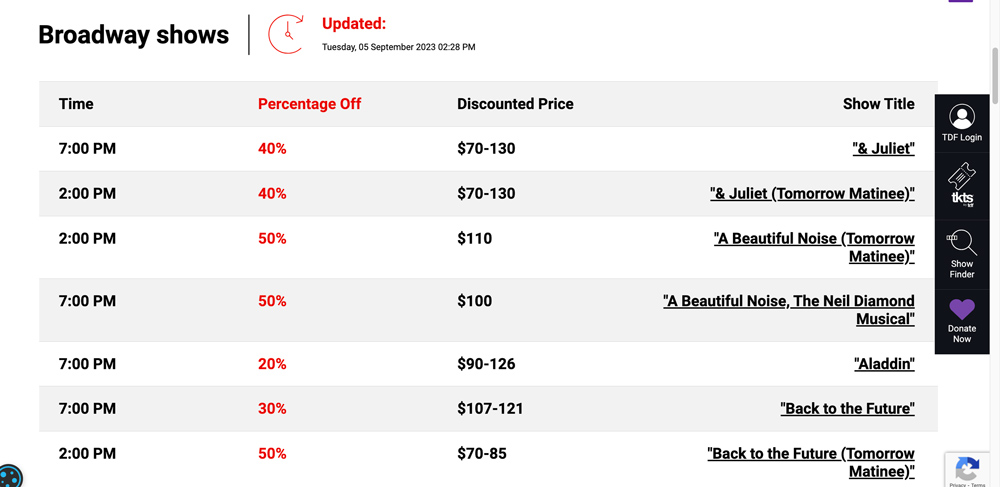 3. Bandsintown Concerts
This app is going to become your go-to concert buddy. The app simplifies concert discovery and allows you to track your favorite artists and receive tour alerts. You can also find and buy tickets to the events you want to go to using filters.
Sync Bandsintown Concerts to your music apps to connect with your favorite musicians to get concert recommendations and discover new music recommendations. Within the app, you can add shows to your calendar and invite your friends. You can even share photos of your concert experience with other fans.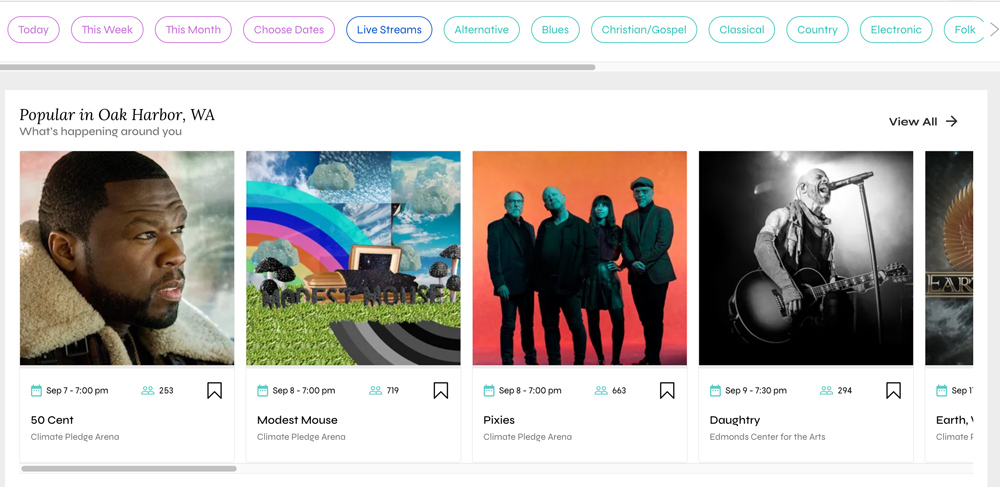 Every concert fanatic should have this app!
4. Honey
Honey helps you find discount codes for almost everything, including event tickets! Their goal is to only help you save money. Add the Honey browser extension when shopping online for tickets to get the most value, or use the app to shop your favorite sites, get amazing deals, and discover new finds before purchase.
1. Add the honey extension to your browser (it's free)
2. Shop for your tickets
3. Honey will then apply the biggest savings to your cart!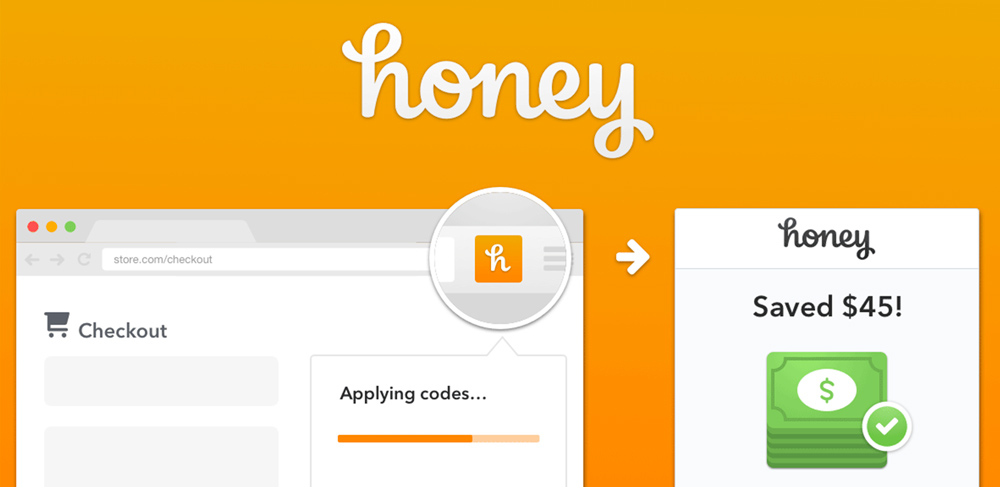 5. Meetup
Meetup allows you to purchase tickets for plenty of things going on in the community. It's a platform to meet new people, learn new things, and get out of your comfort zone at local events.
Use Meetup to see who is hosting community events for the things you love in your area or the latest buzz in town. You can also create your own Meetup group and then draw from a community of millions.
If you are looking for something last minute to do with your weekend, this app is great for filling your time and finding an event near you.
6. Songkick
Millions have been trusting Songkick for live music since 2007. The app makes it as easy and fair as possible for you to see your favorite artists live last minute. There are over 15 million people who are tracking their favorite artists, discovering concerts, and buying their tickets with confidence.
There is no spam for things that don't interest you and no inflated ticket prices, so everyone can enjoy live music. With the app, you can be the first to know about concerts in your area.
After signing up, you will be notified of all the latest deals including presale tickets, area and artist tracking, and other instant concert alerts.