How to Create an Enticing Virtual Event Sponsorship Package
Sponsorship has always been one of the biggest challenges for event planners. And with events going virtual, the challenges have compounded. Convincing sponsors they'll still get value by sponsoring your virtual event is an enormous mountain you must climb.
That's why you must know how to create an enticing virtual event sponsorship package that your sponsors will love.
What is an event sponsorship package (And why does it matter)?
An event sponsorship package is an agreement between an external brand and an event organizer that implies the external brand's support of certain event activities. This support can be financial (or otherwise) and is usually given for the sponsor receiving something of value. Usually, the sponsor's major benefit is brand exposure.
As an event organizer, sponsorship matters as it helps you not only underwrite your events but to make a profit as well.
Let's face it.
Ticket sales alone are not enough to cover the costs of an event. That's especially if you want to keep the tickets affordable. The only way to ensure that your event reaches its revenue goals is to rope in some sponsors.
Creating sponsorship packages for virtual events
Research shows that sponsorship spending in North America alone reached a whopping $24 billion in 2018. So, how can you create an enticing virtual event sponsorship package that will help you grab a piece of that pie?


#1 Understand your sponsors better
Just like you, your sponsors are probably exploring new ways of improving their business online. Research your sponsors and find out what their goals and aspirations are. Use your findings to create event sponsorship packages that will help your sponsors get closer to their goals.
This way, sponsorship will flow naturally with your event instead of being on the sidelines. Things to consider when researching possible sponsors might be:
Their preferred advertising choice
Events they have sponsored or partnered with in the past
Why they want to sponsor events? What they expect to get out of the partnership?
What sort of packages do they offer for their own sponsors (if any)
#2 Leverage data
One of the most significant advantages of virtual events is that they make it easy for you to collect data. Leverage the data from previous years and the data you have for the current event to help you show your event's value.
You can use data such as:
Number of attendees

Social media reach

Engagement metrics

Survey results


Using this data, you can create virtual event sponsorship packages tailored around what your sponsors are looking to benefit from your event. This could be brand awareness, lead generation, or anything else you can offer.
Using data to back up your sponsorship packages' value is a great way to get your sponsors excited about your packages.
#3 Take advantage of event breaks
If there's one thing people love, it's a live performance.
Take advantage of this and ask a sponsor to underwrite a mini virtual concert that you'll host in-between sessions. Your sponsor's name and logo can frame the viewing panel. You can also set the social sharing settings for the concert to include your sponsor's branded hashtag or link to their blog.
You don't have to limit yourself to a concert.
Include enjoyable activities that align with your attendees and your sponsors during your event break. This can span the gamut from interactive games to virtual tours of your sponsors' businesses.
#4 Leverage your mobile event app to create special packages
Mobile event apps are another great way to offer unique sponsorship packages. You can leverage them to push commercial content from your sponsors.
This could be as banners, pop-up ads, push messages, video ads, and more. Strategically placed, event attendees will see them easily, giving your sponsors greater exposure.
#5 Think outside the (event) box
Most virtual events have a fixed start/end time.
Do things differently by setting aside time before, during, and after the event to allow event attendees to interact in virtual environments. This gives you more opportunities to connect your sponsors and event attendees in a more relaxed atmosphere.
As a result, you afford your sponsors an excellent chance for greater exposure and a unique opportunity to take leads down their sales funnel.
#6 Offer opportunities for collaboration
Another way to make your virtual event sponsorship package more enticing to sponsors is by offering them opportunities to play an active part in your event.
This could include anything from:
Featuring them in educational sessions

Including them in special interviews

Interactive games and contests that your sponsors can take part in

A virtual vendor's booth or breakout rooms


All these opportunities for exposure can be monetized by both you and your sponsors.
#7 Give sponsors options
To maximize your virtual event sponsorship package, offer tiered packages that come with different benefits. This will allow them to choose the package that best suits their needs.
Speak to your sponsors in your planning stage and understand what they'd consider as valuable and worth paying for. Tailor packages that are unique to each tier and make the pricing competitive.
Logo inclusion
Digital marketing and ads
Traditional marketing and ads
Virtual sessions
Breakout sessions
Direct marketing
Video ads
Banners and graphics on event homepage
Shoutout during the event
Social media tags
Email marketing
Merchandise and swag
Time to create your next enticing virtual event sponsorship packages
Event sponsorship is certainly one of the most effective ways of monetizing your virtual events. But for it to work, you must be able to show and deliver value by creating virtual event sponsorship packages that your sponsors will love.
So use the tips above to create your next sponsorship package.
---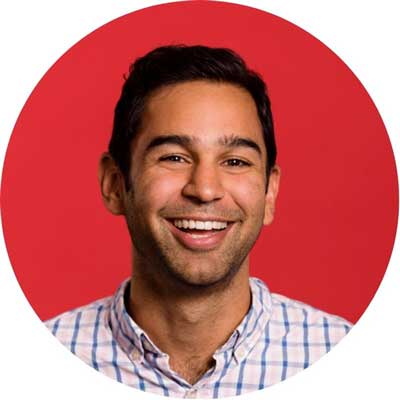 Author: Neal Taparia
Neal Taparia is the co-founder of Imagine Easy Solutions, a portfolio of online educational services that reaches over 30 million students yearly. Neal sold the business to Chegg (NYSE: CHGG), where he stayed there as an executive for three years. He's now pursuing a new initiative, Solitaired, which ties classical games with memory and attention training.