8 Halloween Food Festival Ideas: A Feast of Frights and Delights
Halloween isn't just about costumes, haunted houses, and spooky stories – it's also a golden opportunity for culinary enthusiasts to let their imaginations run wild. Hosting a Halloween food festival, be it a neighborhood potluck, a large-scale community event, or a virtual gathering, is an excellent way to indulge in the gastronomical side of the holiday.
Let's dive into some hauntingly delicious ideas that can make your food festival stand out!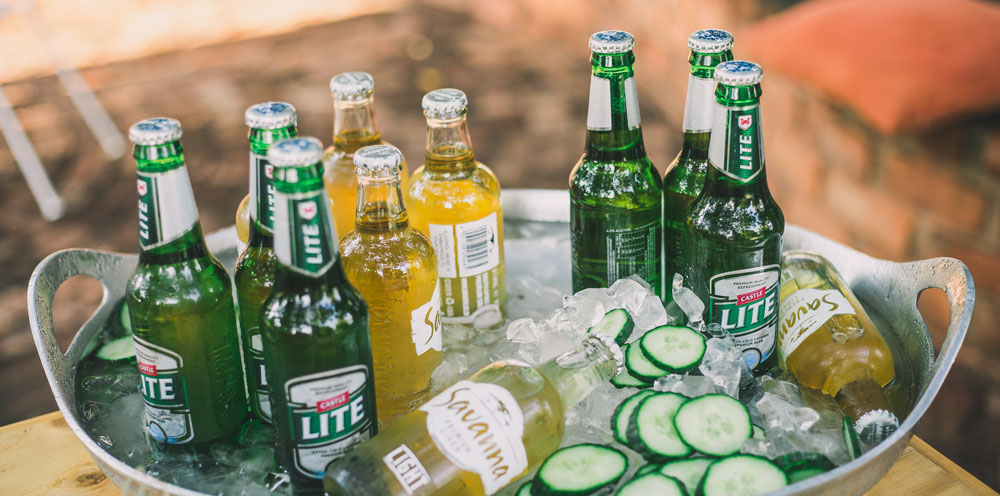 1. Elixirs and Brews: Ciders and Beers
Quenching the thirst of ghouls and mortals alike.
Crafting such a festival requires passion and precision, much like brewing the perfect pint. From selecting a diverse range of flavors, and setting the perfect ambiance, to ensuring every guest feels the rich history and craft behind each sip, planning this festival is an art in itself. So, whether you're a seasoned event planner or stepping into this world for the first time, here are some festival ideas:
Craft Cider Tasting: Feature a selection of apple ciders – from sweet to tart, and spiced to sparkling. To make it more interactive, provide attendees with tasting cards to jot down their impressions.
Haunted Brewery Tours: Collaborate with local breweries to host tours focusing on dark, rich beers perfect for the fall season. Bonus points if the brewery has a ghost story or two!
DIY Beer Crafting Workshop: Invite a local brewmaster to teach attendees how to craft their own Halloween-themed brews.
2. Ghoulish Baking Competitions
Bake, decorate, and celebrate the spooky season.
Halloween isn't just about costumes and candies; it's an open canvas for culinary creativity! Whether you're a seasoned planner or a newbie searching for unique ways to spice up this year's festivities, baking competitions offer a scrumptious mix of fun and flavor. Ready to serve up some spooktacular inspiration?
Here are some bewitching baking competition ideas to elevate your Halloween event:
Monster Cupcake War: Participants can compete in creating the spookiest or most creative cupcake design. Categories can include 'Most Frightening', 'Most Delicious', and 'Judges' Favorite'.
Haunted Gingerbread Houses: Move over, Christmas! Halloween can also have its gingerbread house contest, featuring haunted mansions, eerie graveyards, and witch cottages.
Pie-Baking Showdown: Think pumpkin pies, apple tarts with almond "witch finger" toppings, or even savory pies with creepy fillings.
3. The Orange Food Extravaganza
Celebrating the iconic color of the season.
From the iconic pumpkin taking center stage to the unsung heroes like carrots and sweet potatoes, there's a world of taste possibilities for your next event. Let's delve deeper into some fall-inspired themes that will leave your guests craving more:
Pumpkin Everything: Pumpkin pies, lattes, soups, and even savory dishes like pumpkin risotto or pasta.
Carrot Creations: Carrot cakes, glazed carrot side dishes, or innovative appetizers like carrot mousse.
Sweet Potato Show: From fries to pies, the humble sweet potato can be transformed into a plethora of delicious treats.
4. Wicked Workshops
Educate, entertain, and fill those bellies!
Whether it's mastering the sweet allure of candies, exploring the rich abundance of fall harvests, or mixing concoctions that bewitch the senses, here are some event workshops to captivate and engage your attendees:
Candy Crafting: Teach attendees how to make Halloween classics like caramel apples, candy corn, and chocolate witch hats.
Cooking with Fall Produce: Dive deep into dishes using apples, squashes, turnips, and more.
Mixology Magic: A cocktail workshop focusing on Halloween-themed drinks, from 'Bloody Marys' to smoky 'Witch's Cauldrons'
5. International Halloween Delights
Taking a trip around the world through flavors.
Why not offer attendees a global gastronomic journey? While the holiday's eerie aesthetics resonate worldwide, each culture adds its unique flavors to the celebration. Broaden horizons and palates alike by venturing beyond traditional Halloween fare, and delve into a world where history, tradition, and culinary arts intersect.
Here are some international inspirations to intrigue and entice festival-goers:
Mexican 'Day of the Dead' Treats: Introduce festival-goers to delights like sugar skulls, pan de muerto (bread of the dead), and tamales.
Irish Classics: As the birthplace of Halloween, Ireland offers culinary inspirations like barmbrack (a type of fruitcake) and colcannon (a potato dish).
Transylvanian Tastes: Think hearty Romanian stews and dishes, playing off the famous region's connection to Dracula lore.
6. Dining in the Dark
A sensory experience that's not for the faint of heart.
This season, it's time to elevate the sensory experience of your attendees and introduce an element of surprise and suspense to your culinary lineup. Venturing beyond just the flavor profiles of festive dishes, here are some ideas that play with perceptions, challenge the norm, and promise an unforgettable dining adventure:
Blindfolded Tasting: Serve up a series of Halloween-themed dishes and have participants guess the ingredients. It's surprising how challenging – and fun – this can be!
Dark Room Dining: Convert a section of the festival into a pitch-dark dining area where guests can enjoy a full meal, heightening their sense of taste and smell.
7. Children's Candy Corner
Because Halloween and candies are inseparable!
Instead of sticking to the traditional trick-or-treating routine, why not sprinkle some innovative twists to the candy-centric fun? Here are some deliciously engaging ideas to make your Halloween event a sugary success:
Trick or Treat Stations: Set up booths where children (and adults!) can collect a variety of candies.
Candy Trading Post: Create a safe space for children to trade their candies with each other post-trick-or-treating.
Candy Crafting: Let kids get creative, designing their own candy shapes, and packaging.
8. Food Truck Frights
Mobile feasts to satiate the hungriest of ghouls.
This year, bring the festivity on wheels and transform your venue into a gastronomic ghost town with Halloween-inspired food trucks! It's about combining the mobile culinary experience with the spine-tingling spirit of the season. Ready to make some spooky, delicious magic? Here's how:
Themed Trucks: Invite local food trucks to decorate in line with Halloween and offer themed menu items.
Haunted Hotspots: Designate spots for the trucks in the form of 'graveyards', 'witch zones', or 'monster lairs'.
Food Truck Awards: Let attendees vote on their favorite truck, based on decoration, themed dishes, and overall experience.
Conclusion
Halloween is much more than just spooks and scares – it's a culinary adventure waiting to happen. By blending the eerie ambiance of the holiday with mouth-watering delights, your Halloween food festival can become an event to remember.
Whether it's sipping on bewitched brews, competing in a baking contest, or venturing into international tastes, the possibilities are endless and endlessly delicious. So don your chef's hat along with your witch's cape, and let the Halloween food festivities begin!