Boost Staff Morale Before, During, and After Your Event
Employee happiness goes a long way in creating a stellar event experience for your guests. Check out these six tips to get your employees motivated at every stage of the event process.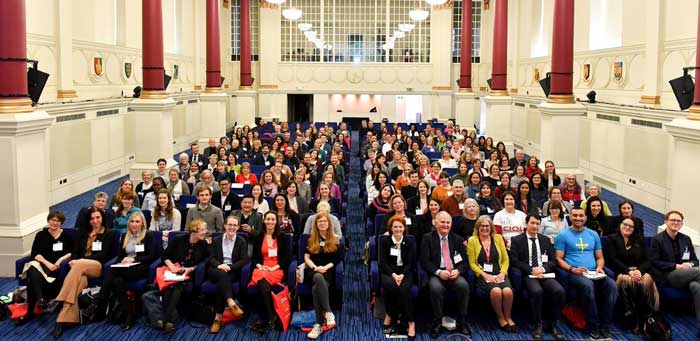 Make orientation fun
You've led orientations before.
You know how boring they can be. It's time to switch it up!
Provide awesome snacks, create games out of orientation and walk in with a positive attitude.
Your staff will reflect the way you feel about the event, and you want them to stay positive and focused. Don't make them sit and listen to you read a PowerPoint. Get their input, value their ideas, and get them excited for your event.
Tips for creating a more engaging team orientation:
Bring snacks, provide lunch, beverages
Play games to encourage people to interact with others
Use videos instead of PowerPoints
Pass out merchandise and event swag
Create a competition (team with most sales, etc.)
Give out gifts or gift cards to people that interact or answer questions
Focus on communication
Open lines of communication with your employees is the key to a successful event.
Let your employees know the best way to reach out, and set standards for yourself on how long it will take you to reply. When employees know they can depend on you, stress levels are lowered, and performance will increase.
Provide copies to each member with important contact info
Provide detailed copies of the event schedule
Conduct a brief team meeting before event day
Use walkie-talkies or some source of quick communication on event day


Have multiple users on one account
Partner Access gives other users access to your
account, however, you can control what they can
see, edit and do.
Hold office hours
While texting, emailing, and getting on the phone with your staff is great, giving them the option for face-to-face chats regularly matters.
Think back to college: remember office hours?
Having an hour or two each week where you have an open-door policy for event-related issues can be a huge help.
Employees know they can come to you during this time. This can stop the barrage of questions during the week and can help you get fully focused on the event.


Keep your stress levels in check
It's counterintuitive when you're running an event, but you've got to take care of yourself. Your employees will feed off your energy before and during the event. If you're stressed, they'll be stressed too.
Do what you need to do to keep your emotions and stress in check.
Do yoga, work out, eat well, and give yourself a break from the planning process when you need it. And breathe, you got this.
Purplepass for volunteers
Not just for events! Use Purplepass for volunteer management, create campaigns, sign up pages and it's free!
Keep them fed and hydrated during the event
Don't let your employees go hungry while they're working!
Give your employees the same food that your esteemed guests are enjoying. Nothing brings down employee morale faster than watching guests chow down on lobster while they get their choice of pizza or a cold sandwich.
Include your staff in the headcount for the caterer and let employees know they should plan to eat at the event.
How to coordinate employee lunch at an event:
Create lunch shifts, making sure everyone is always covered
Designate a back room for eating
Give everyone an allotted time to eat and break out
Provide free coffee, tea, water
Show your gratitude for a job well done